I had a strange sense of déjà vu the other day. I was Taking Izzy, our youngest daughter, to her beginners swimming class. It was like travelling back in time to when I did the same with Helen, her older sister.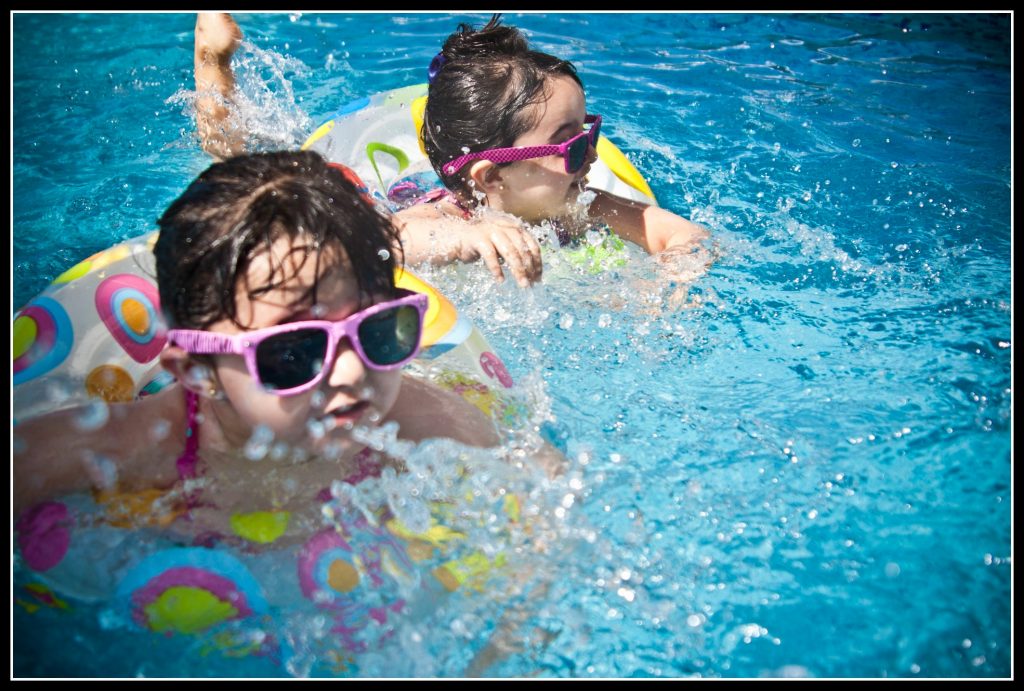 As it was with Helen, swimming with Izzy is incredibly good fun. The past few months have been manic and Izzy hasn't received the parental attention she deserves. Here we both were, in the water together having great fun in each other's company.
I say in each other's company, we obviously weren't alone. The rest of the group were with us but it was definitely one on one time.
That kid has a wonderful character. When she's doing something she enjoys she is such fun and we were having the time of our lives during that swimming lesson.
It was a very similar thing when Helen was younger. One morning each week, I would take her swimming and she loved it. Helen was so fearless that we simply had to get her lessons. She's now an incredibly able swimmer and more than capable of diving into the deep end and doing 25metres unaided.
As a parent, I've learned that history rarely repeats itself. The first day at school for one child is completely different to the next child's. One child gets chickenpox really badly, the next one gets it very mildly. One child is right handed, the next one is left handed etc.
This swimming thing, however, is proving to be a very similar experience with both my kids. It's a pleasure, an honour, in fact to bond with them in this way.
Although it is a remarkably similar experience, there are two definite differences. The first one relates to the post swimming nap. When I took Helen swimming, I could be guaranteed that she would nap for three hours later in the afternoon. Yes; three whole hours.
Izzy simply won't nap. I wish she would because she sometimes get very tired indeed, but it just doesn't happen.
The other difference relates to confidence. Helen has always been confident in the water. She is now quite adept at swimming out of her depth and the last time I spoke to her swimming teacher she made a comment about her doing synchronized swimming lessons.
Izzy has had several years of watching her older sister swim. Whereas Helen was confident, Izzy is a nutter and thinks she can do anything.
In fact, we had to have words the other day. Without telling me what she was going to do, she climbed out the pool at the end of the lesson with the rest of the kids. She then turned round and jumped straight back in the water where she was just out of her depth.
Luckily I was right next to her so simply hauled her straight back out. Stern words were had, that I can tell you.
Not that this really had any bearing on the situation, but Helen never did anything like this when she was a beginner. I guess it just shows that two sisters can be very different.
Regardless of their different approaches, it's marvelous to spend time with the kids doing something they love. It has just come as something of a surprise that, with their differing characters, they love swimming so much.
Interested in this blog post? Well have a read of these...