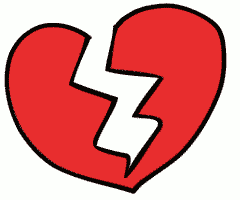 I've had some awkward conversations with my eldest daughter just recently. The subject matter, you see, has been divorce and how it has affected her extended family.
Helen has reached an age and a level of comprehension whereby she's realised there are extended family members she either rarely sees, never sees or has only ever communicated with via Skype. My parents are divorced and both remarried, as have various other family members.
Just to muddy the waters further, there is an international element to my family and this goes some way to explaining why there are relatives we don't see very often. It's relatively straightforward on my wife's side but I have relatives in destinations across the world. This includes siblings from the various remarriages (we've never actually been in the same room at the same time, but if it happened, if would be like the United Nations).
I've always been open with Helen, but it's been apparent she's never fully comprehended the situation, despite my best efforts to explain things to her. Parents of some of her friends have separated and divorced, so she's understood the general concept. I also noticed that when she started shcool her comprehension of relationships and divorce increased significantly, she just never quite understood how it applied it to her own relatives.
This has clearly changed. The other day Helen asked me a very clear and poignant question about my background. I did my best to answer using age appropriate language.
She hasn't come back and asked anything further which suggests she understood. Even so, I have to tread very carefully. She's become quite upset when talking about freinds whose parents have separated. It's a subject she finds distressing. It's also a subject that can't be avoided but I don't want to cause any uncessary stress.
So tell me, how do you handle this subject? Have you had to discuss divorce with your children, especially young ones? Let me know, I feel like I need all the help I can get.
Pic credit; Picture sourced from Clipartpal.com. Artwork is in the public domain and free to use.
Interested in this blog post? Well have a read of these...