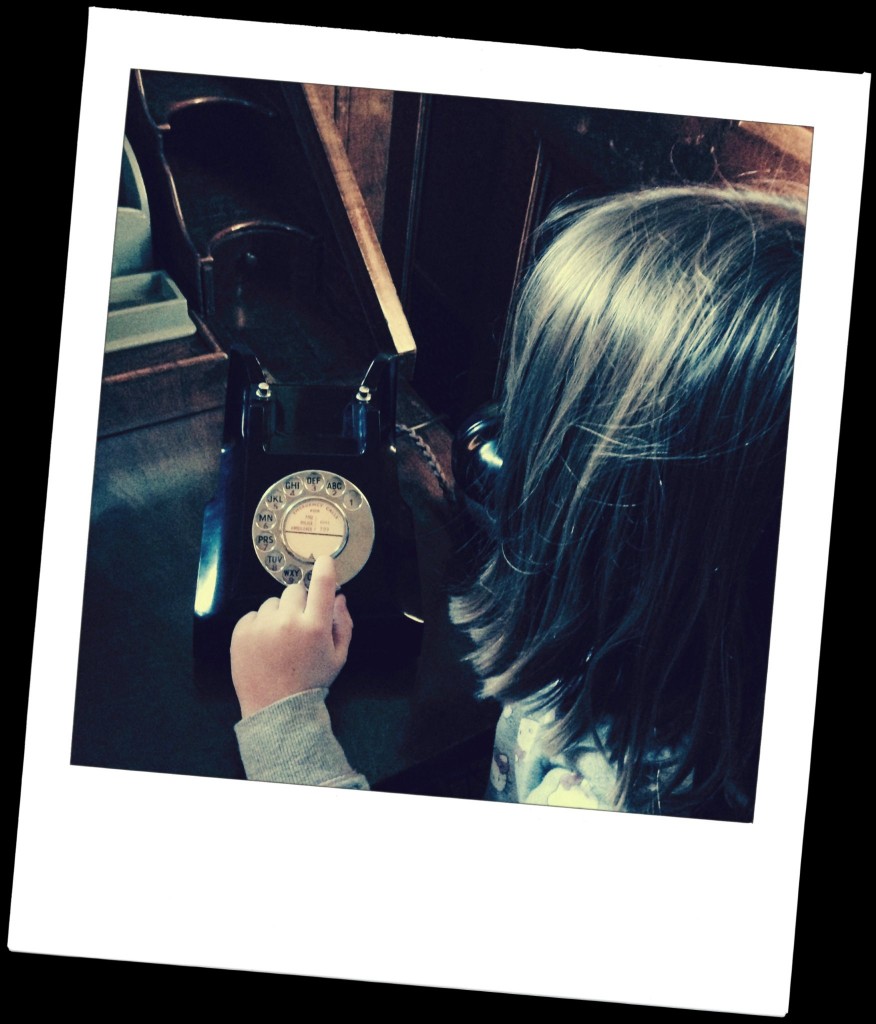 At first glance, this photo looks like it shows my daughter using a telephone. In truth, it reveals the moment I realised just how much technology has moved on in my lifetime.
During half-term, Helen and I had a morning to ourselves and so I took her out to a nearby historical attraction. One of the displays was of this telephone. You were supposed to pick up the telephone, dial a number and you'd get to listen to a recording about how the attraction was renovated.
Helen was curious and so she picked up the receiver but was a little lost when nothing happened. I told her she had to "dial number one."
What do you suppose she did? I'll tell you; she stared at the phone and did absolutely nothing.
After a few seconds I realised why. To someone of her age a telephone has a touch screen. In addition to making the occasional phone call, it plays music and video, helps teach you French and has this great thing called Suri that you ask stupid questions for fun.
Helen had never been presented with a rotary telephone before and simply had no idea how to operate it. Some strange contraption made of Bakelite was utterly foreign to her.
The moment made me chuckle. The photo, by the way, was taken on my iPhone.
I've linked this picture to the #MySundayPhoto linky hosted by the Onedad3girls blog. I have also ( as of April 2015) linked this post to the #MyCapturedMoment linky hosted by the Running in Lavender blog.
Just before you click on the linky badge!! I've set up a personal Facebook page that will replace my blog's community page. Please do head over to the new page and send me a friend request. You'll find the new page here.
Interested in this blog post? Well have a read of these...