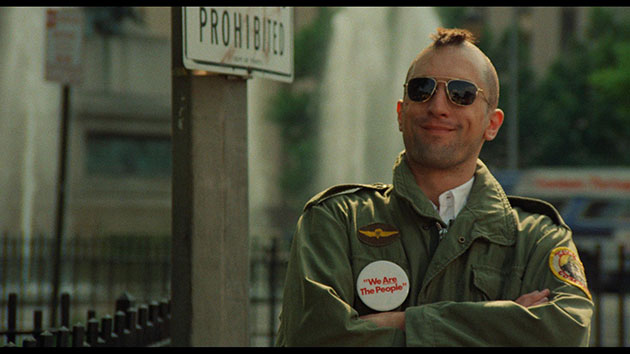 Interest in my existence as a stay at home dad sometimes comes from the most unexpected places. Just yesterday it came from a taxi driver. In fact "interest" is a huge understatement, I don't think I've ever met anyone quite so enthusiastic about the idea.
This guy was driving Toddler Adams and I on a brief excursion. He was quite chatty and we were talking about the usual taxi driver stuff; cars, mechanics and the like.
He then asked me if I worked. I explained that I made a bit of money writing and blogging but that my wife worked full time while I ran the household and looked after the kids.
When I find myself in social positions where I have to explain my home life, I can never be too sure what reaction I am going to get. Travis Bickle, as we'll call this chap, was fascinated.
The questions kept coming; "how did I find it?…did I mind doing the housework?….why don't more men do it?" This guy was all for it. Apparently he'd discussed the idea with his own wife but as his earning potential was greater, he'd remained the breadwinner.
I was only in Travis's company for a short while, but I was left with the impression that he was a very dedicated family man. It struck me that he was a thoroughly decent chap.
It reminded me of a similar conversation I had almost four years ago when I left the rat race. Long term readers of the blog may be familiar with this tale so forgive me for repeating it.
We'd not long bought the family home and had contracted a builder to make some minor improvements. We'll call him Bob. Bob was in his sixties and my daughter (we only had the one at the time) and I were frequently in the house while he was working.
I thought I'd better explain why I was always around and not my wife. As he was from an older generation and worked in the very masculine world of construction, I didn't expect a sympathetic hearing.
I had jumped to completely the wrong conclusion. He told me he'd wished he'd done the same and hadn't seen his kids growing up.
Experiences like this make me wonder how many other dads are secretly keen to give the stay at home dad thing a go? If finances permitted, would an entire generation of men be seen pushing buggies in parks during office hours while their partners toiled?
Maybe men have been conditioned to want careers when they would naturally make exceptionally good carers? I'd like to think there's something in this. I certainly hope that Travis and Bob weren't simply being polite or humouring me.
Interested in this blog post? Well have a read of these...