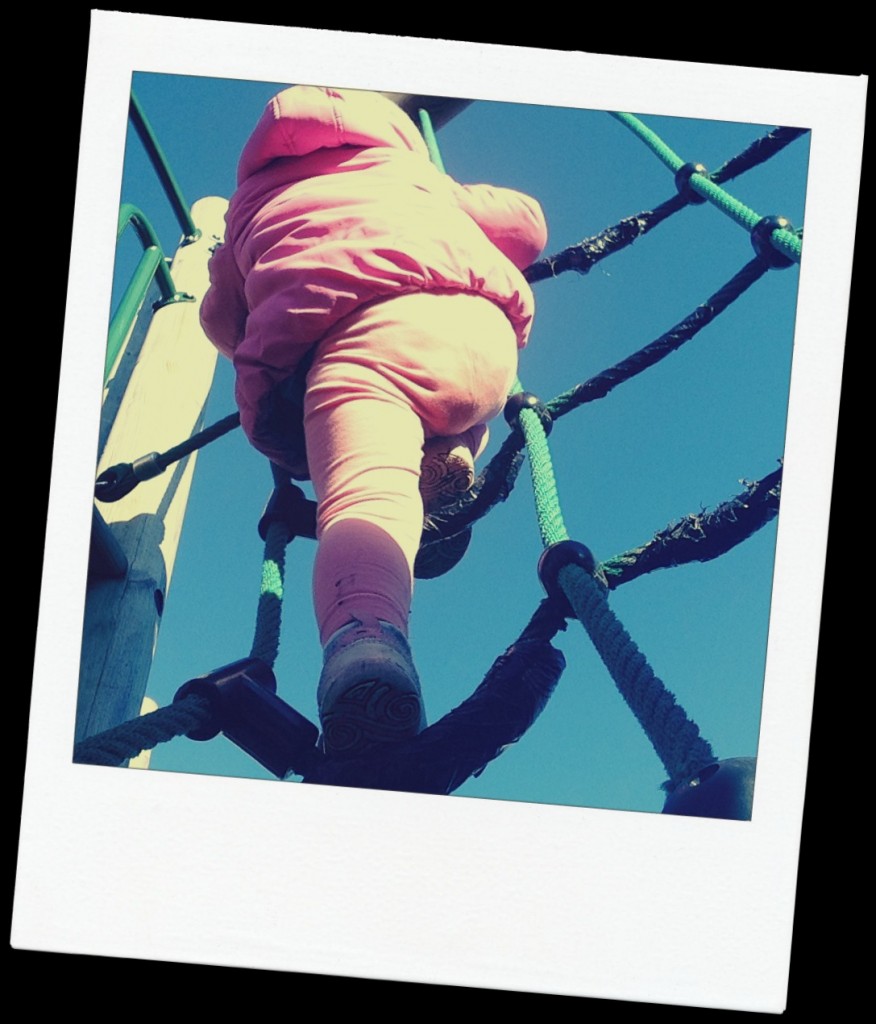 This photograph is a little misleading. It appears to show Toddler Adams nearing the top of a scramble net at a nearby park. In actual fact, she wasn't.
Mrs Adams can sometimes get a bit nervous of the kids when they're playing on swings, slides and the like. Deciding to have a little fun at my wife's expense, I took this image on my phone and sent it to her at work (I know I know, I'm a mean husband).
The truth is, it was simply taken from a clever angle. Toddler Adams was no more than a few centimetres off the ground. My wife, who is used to my cruel sense of humour, quickly realised this was all a big wind up.
With the days getting longer and slightly warmer, I'm really looking forward to making after-school visits to the park a regular occurrence. Although it was a bit cold, we went to the park yesterday after the school run and the kids had a great time (the park we went to yesterday doesn't have a scramble net so no opportunities for a wind up).
I've linked this image to the #Country Kids linky on the Coombe Mill blog. Click on the badge below to see what outdoor activities other mums and dads have been up to with their offspring.
Interested in this blog post? Well have a read of these...