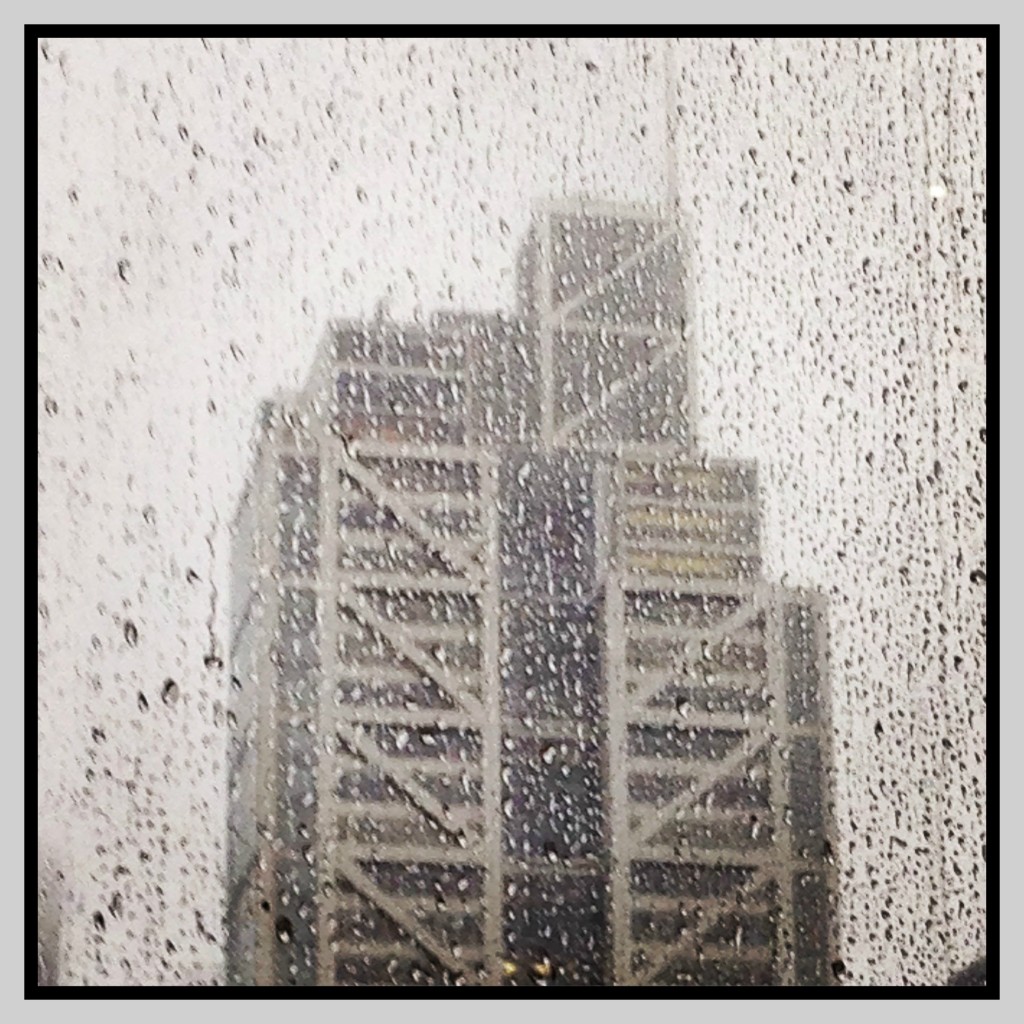 This photograph was taken when I was in Central London the other day. I'd been at an event discussing family finances in a building near Liverpool Street Station.
When I came to leave, it was throwing it down. It was one of those stereotypical rainy London days; it was grey, wet and the clouds were hanging low in the sky.
As I made my way down the staircase I passed a filthy window and through it I could see this building in the near-distance. The effect of the rain and the dirt was very eye catching and so I took this snap on my phone's camera.
I then ran it through one of the filters on Instagram (sorry, can't remember which I used!). This image was the final product. I love the way the building stands out amidst the raindrops. It's not the most flattering portrayal of London, but even the most vibrant of cities has rainy days.
I have linked this image to the #MySundayPhoto linky hosted by the OneDad3Girls blog. I implore you to click on the badge and take a look. It's a great linky.
Interested in this blog post? Well have a read of these...