How does the working parent switch between employee and mum/dad? I'm not sure anyone really has the answer to this, but developmental psychologist Anita Cleare provides many ideas in her latest book The Work Parent Switch.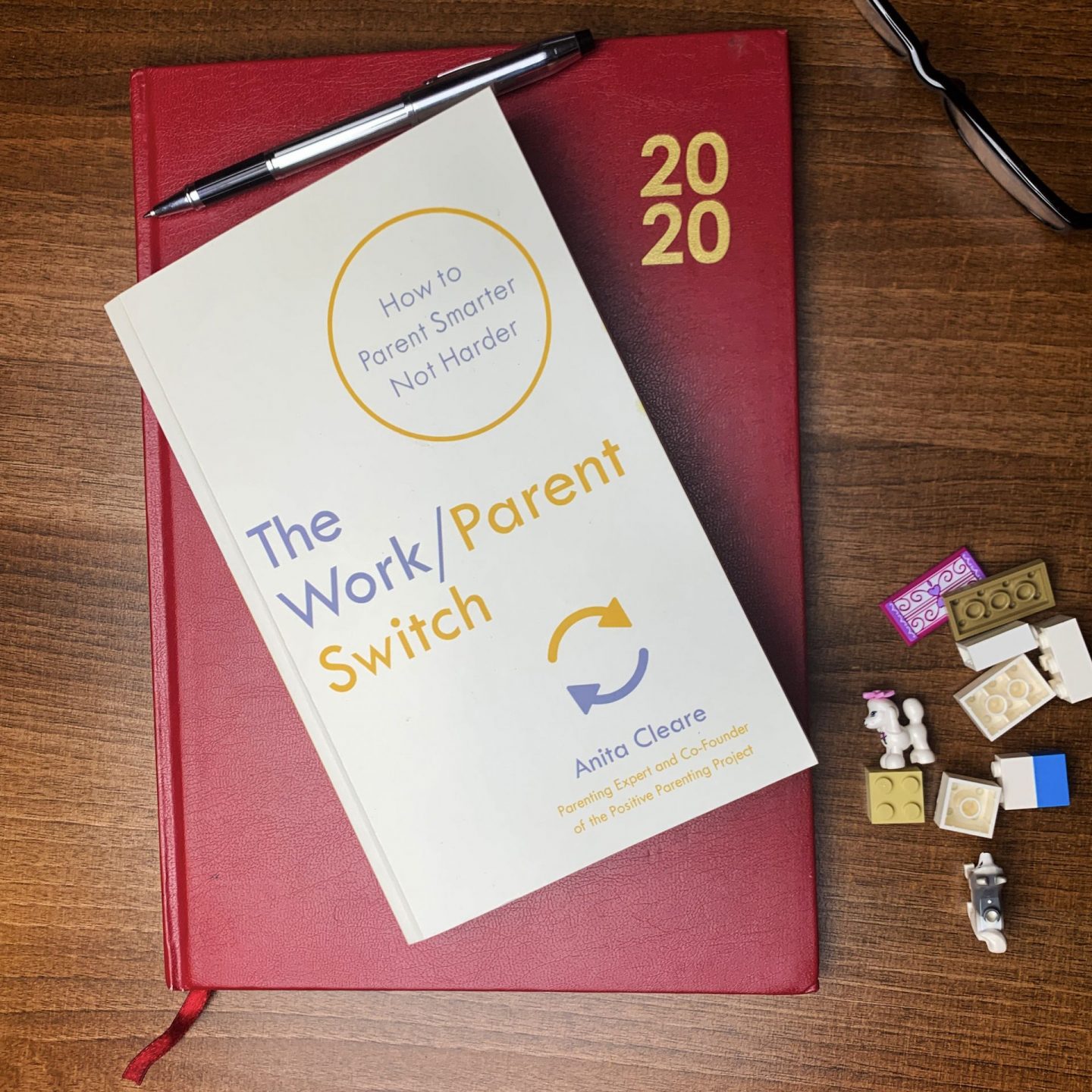 As it says on the front cover, The Work Parent Switch aims to help mums and dads "parent smarter, not harder." The back cover, meanwhile, states we should all "do less and connect more," a concept I shall explore in more detail in just a moment.
From the very beginning, Cleare makes many realistic observations about modern family life. For instance, parents struggle to find time to fit in their work obligations, children and housework. There's no judgement, just matter of fact, realistic statements that parenting of children is often bundled into small pockets of time and when mums and dads attempt to run a family that way, it often doesn't go to plan. This, in turn, leads to increased parental guilt and stress.
What you need to know about The Work Parent Switch
Cleare has broken this book down into three sections:
Meaningful Moments, where common parenting traps are identified and explored
Calm House Happy Family, which is more of a practical chapter, offering ideas of how you can avoid parenting traps and run a more relaxed family home
Balancing Well-Being and Workload, which looks at stress and asks pertinent questions about whether you are doing too much for your children.
Throughout the book are 'action points.' These are practical suggestions you can try out with your own family. The following example can be found in chapter three and is a way to encourage communication with your children:
"Pick a chatty moment, such as in the car, over dinner or when you are sunuggled up for a bedtime story and tell your child something about your day. Something you enjoyed or something strange, funny or interesting that happened that day."
This is a technique I use myself when my children are reluctant to talk to me. Ask my youngest child what she did at school and more often than not she'll say "stuff"! If I tell her about my day, she asks questions and we have a conversation (If you'll forgive me for the digression, I once blogged about this technique and it was read by someone who works for the Correctional Service of Canada. As a result, the technique is now used in some Canadian prisons as a way to encourage incarcerated fathers to engage with their offspring).
It's also worth noting that Cleare has probably produced the most gender-neutral parenting book you could ever read. It simply seems to accept the fact that both parents are holding down jobs in most households.
Themes in the book
Various themes run through the book. One of them is that parents are bundling children off to ever increasing numbers of activity and after school clubs. This brings us back to the point about "doing less and connecting more."
Allowing your child to participate in every activity they (…you?) want to may seem like the right thing to do, but is it simply outsourcing your responsibilities as a parent? It leads to another challenge facing 21st Century parents: Are these clubs just another way of bunging up both the child's and parents' schedule? Cleare is certainly not the first parenting expert to raise this as an issue. I recall the legend that is Steve Biddulph making the same point in his 2013 book Raising Girls.
As it happens, this is an issue I have had to address in our household. I put my foot down and limited the number of clubs my kids go to. What was meant to be fun and a way to expand their horizons was simply ramping up stress levels massively for the entire family.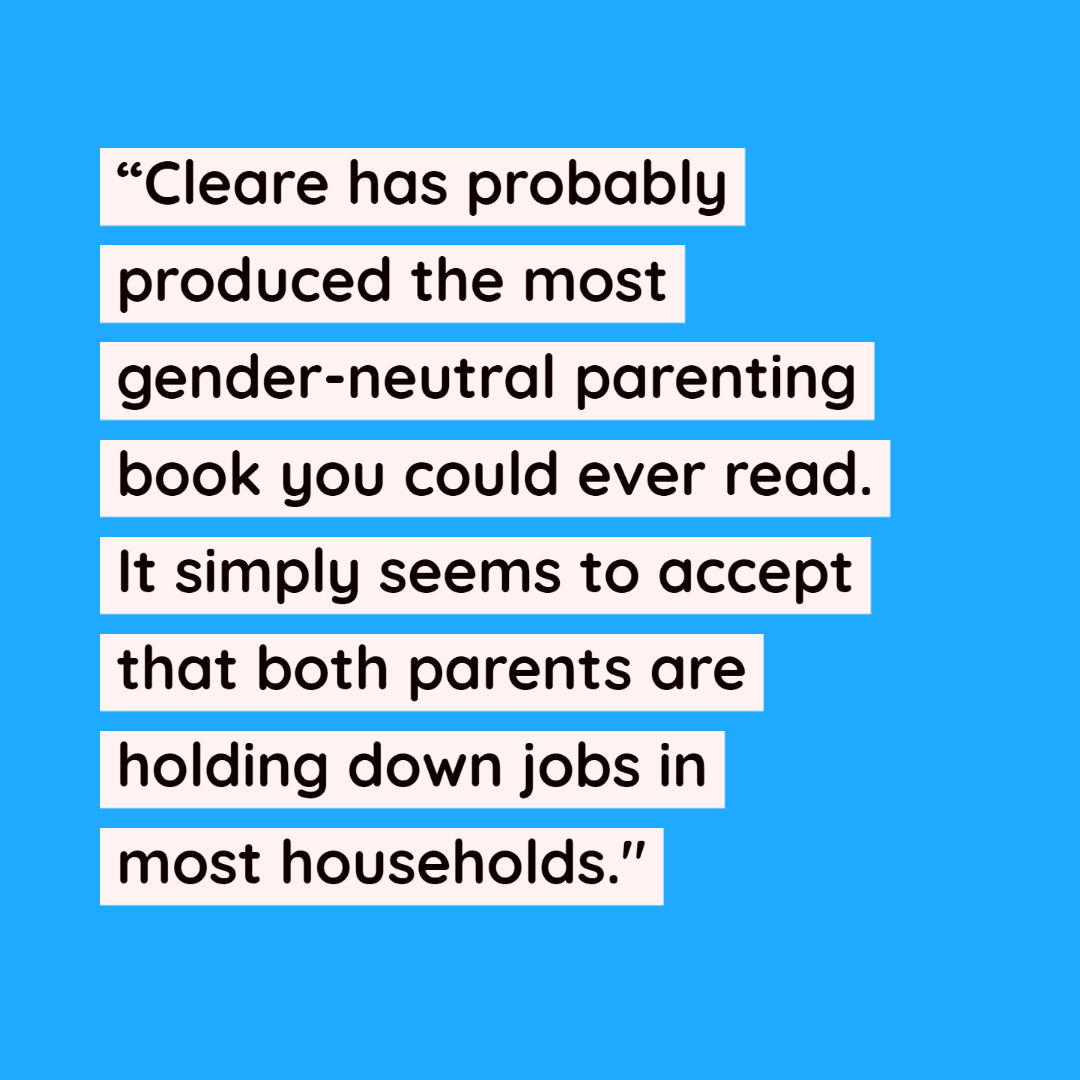 Cleare also challenges parents to ask if they're doing too much for their children. At the beginning of the book, Cleare tells a personal story from her own childhood. She explains her father would take the young Cleare with him when he played cricket at weekends.
Cleare senior remained on the cricket pitch, his daughter, meanwhile, was left to her own devices in a neighbouring play park. Can you imagine a parent doing that these days? In truth I probably wouldn't do that with my kids and yet my own childhood was spent in farmyards and fields, sometimes miles from home.
There's then the time management issue. Cleare sums this up very well in the book's opening pages where she states "parenting hole number one" goes like this:
"Family time has been scheduled for Sunday afternoon, after football practice and before homework. Everyone will be jolly, kind to each other and there will be no tears and tantrums."
She says we should all make time for playfulness. We should also give children attention, so much so that she wrote an entire section in the book called "Attention is your superpower."
The final chapter of The Work Parenting Switch finishes with quite a tough message. Cleare says that parents are only one influence on their child's life and they need to accept this.
As my kids get older, I have certainly noticed a change. When very young I was more central to their lives but as they get older, friends and exposure to the media have become a bigger influence.
Parents need to accept this. Cleare also says parents need to accept that mums and dads should appreciate that doing their best is good enough. Attempting to be the perfect parent is the road to ruin.
In addition to this, Cleare explores common parenting themes in The Work Parent Switch. These include managing screen time, managing sibling conflict and handling big discussions with your children.
Concluding thoughts
The Work Parent Switch does not sugar coat the modern world in which we are raising children. Parents are time poor, but sending kids off to endless activity clubs is not necessarily the answer. Cleare offers many simple, down-to-Earth suggestions for helping family life run that bit more smoothly.
The big unanswered question for me is whether this book has been published at the ideal time or the worst possible time! As a result of the Coronavirus pandemic, work patterns have shifted hugely. Many mums and dads are working from home so are more available to their offspring and a lot of those activity clubs have remained closed (although this, in turn, is leading to bigger issues with managing screen time).
I suspect, however, this simplifies things too much. Lockdown and the slower pace of life it forced upon the world made many of us reflect on our lives. If you have spent time reflecting on your work/life balance and have decided you need to do something about it, The Work Parent Switch could be exactly what you need to read, digest and to act upon its suggestions.
The Work Parent Switch by Anita Cleare is published by Vermilion. It is widely available and has a cover price of 14.99.