I have a very happy history with the Mercdes C-Class estates. It all started a few days after my youngest daughter was born.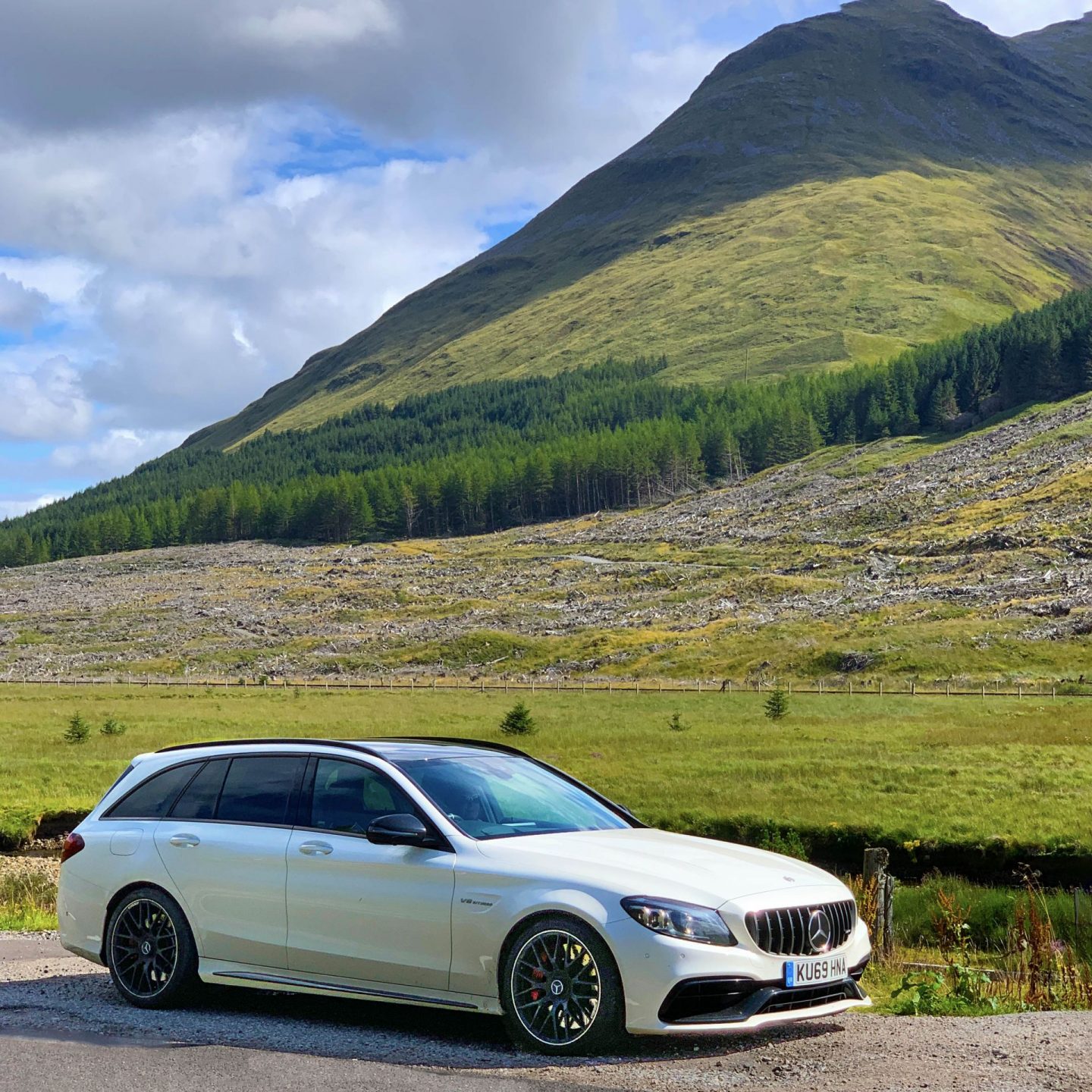 My wife was re-admitted to hospital for several days because doctors feared she may have eclampsia (this story gets happier, trust me). In a case of poor timing, our family car was off the road so my brother was kind enough to lend my his Mercedes C-Class estate so I could make my way to and from the hospital to visit Mrs Adams and Izzy, our newly arrived child. 
That vehicle was a workhorse. My brother used it to travel the length and breadth of the country, heavily laden with display materials he would use to promote the family business at exhibitions and trade shows. The car was at least a decade old and had almost 200,000 miles on the clock, but it was one of the smoothest cars I had ever driven.
Thankfully, Mrs Adams was given the all-clear a few days later, although bizarrely she was discharged from hospital at midnight. To this day I still remember walking across the foggy car park in the early hours with my wife and baby daughter, back to the Mercedes that was to take us home.
I don't quite recall why, but we didn't return the car for almost six months. Despite its age, it really was a joy to drive and I missed it terribly when I gave it back.
Alas, I hadn't had the opportunity to drive a Mercedes since then. Until, that is, we neared the tail-end of the summer holidays and I was given the opportunity of trying out a Mercedes-AMG C 63 S Estate on a family road trip to Scotland. It would have been rude to say no, right?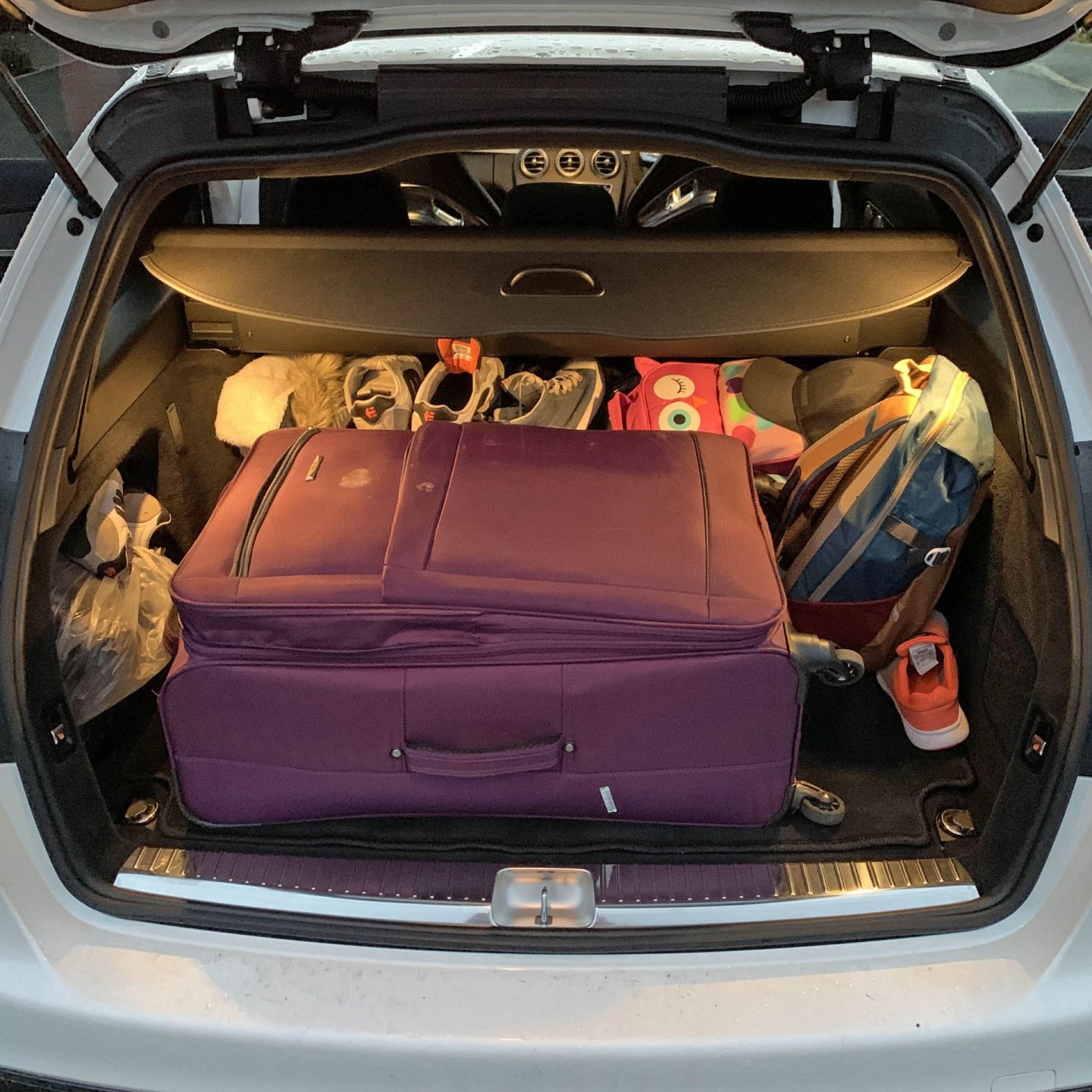 First impressions
Mercedes-AMG is the high-performance subsidiary of Mercedes Benz. I knew this car was going to be different to my brother's old C-Class estate, but I wasn't sure how different. When I took a look around the exterior, I genuinely thought it looked impressive but it was understated and unassuming.
I then opened the doors and took a look inside. The interior? That made an instant impression on me.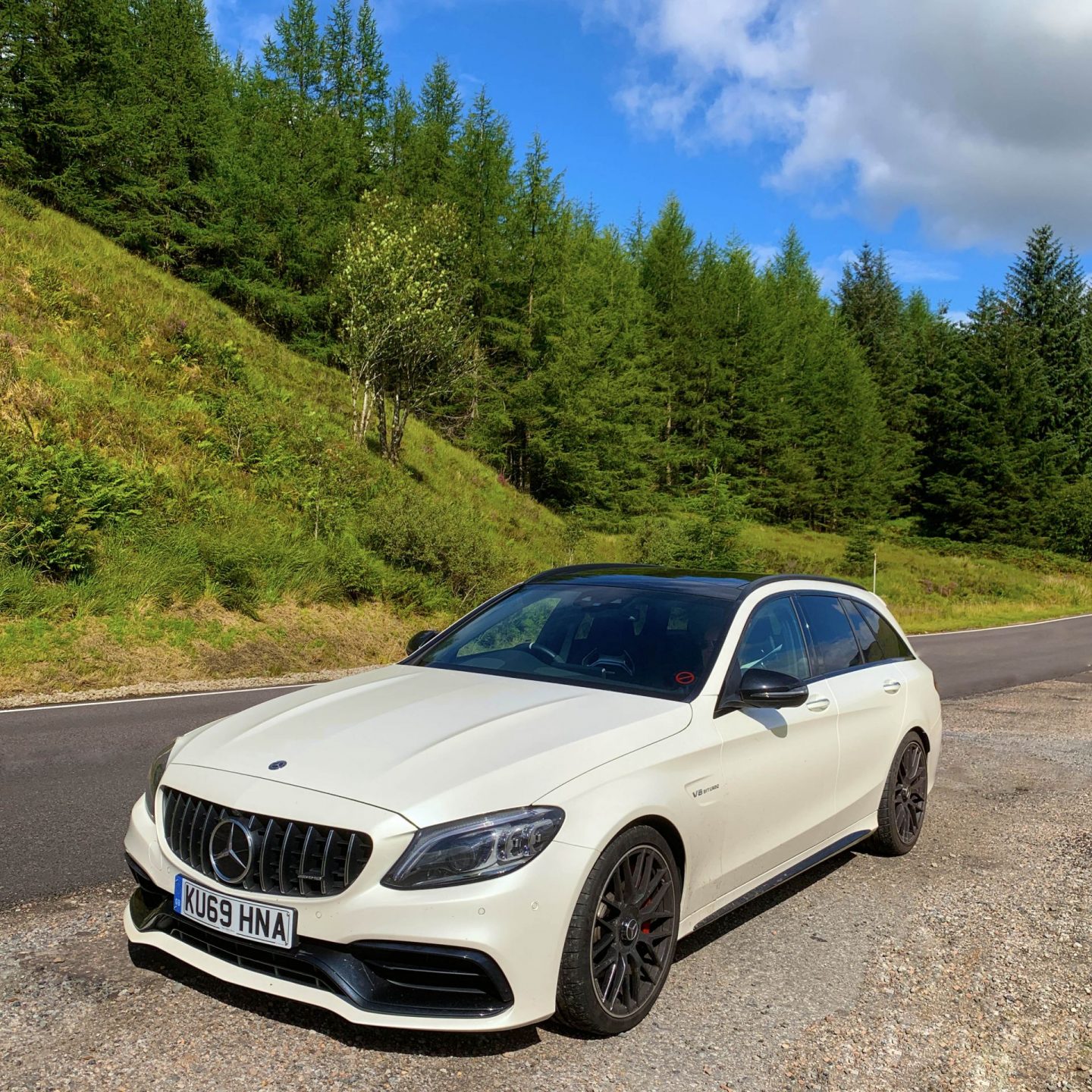 It was the closest to a race car design I have ever seen on a road vehicle. The racing-style seats stood out. Silver coloured materials, reminiscent of polished steel, were used throughout the car's sleek design.
I also thought the Mercedes-AMG C 63 S Estate had a great heads up display. The digital dashboard was also very clear with lots of customisable options and there was a wonderful array of controls on the sporty steering wheel. Everything you could need, cruise control etc., was easy to locate.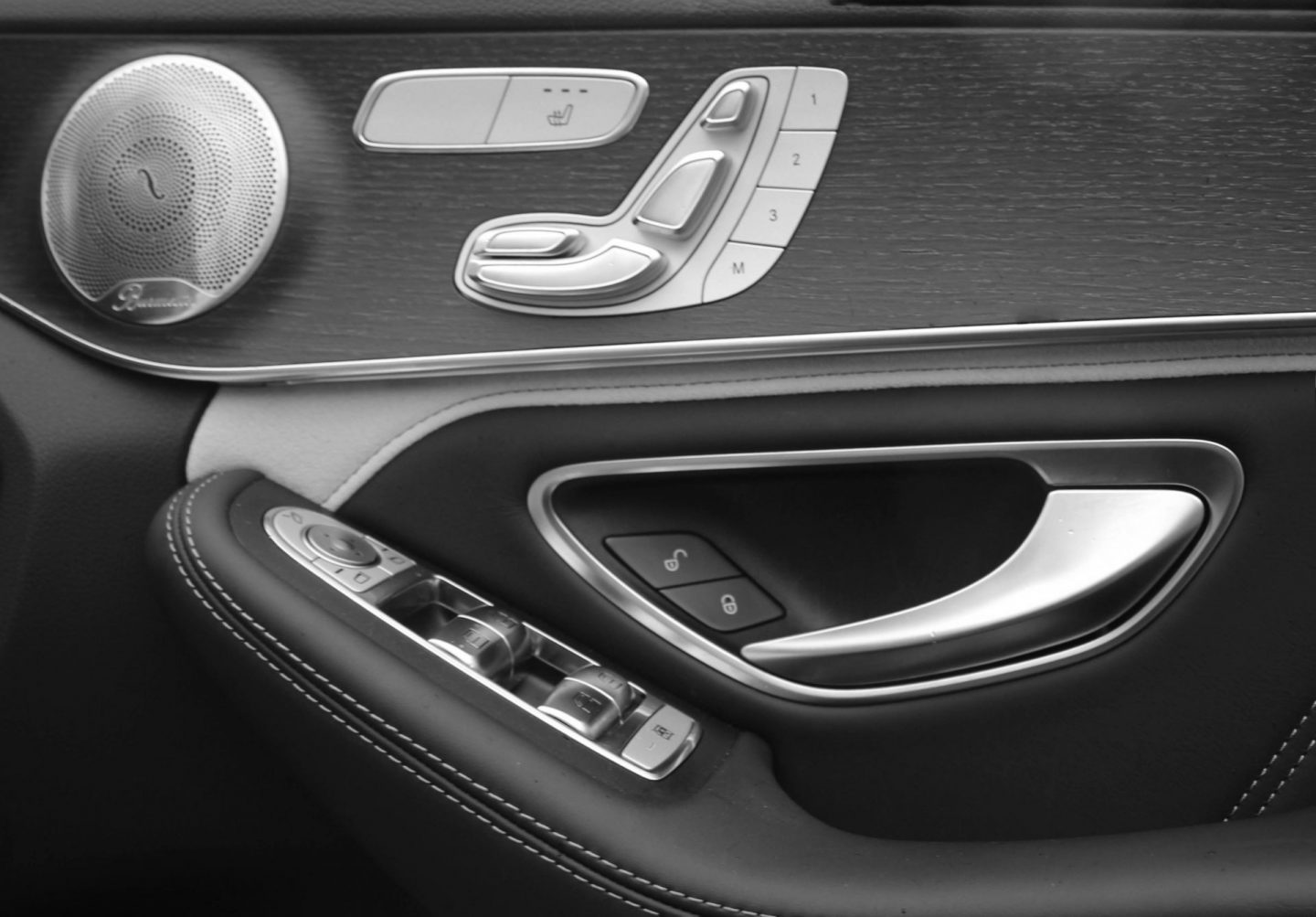 Technical specifications
I've told you about the first impressions this vehicle left on me, I'll now hit you with some of the technical details before telling you what this car was like to drive.
Five doors
Four litre V8 petrol engine (yes, four litres!)
Nine-speed automatic gearbox
510 Brake Horse Power
Top speed 174 MPH (not that I tired this, you understand)
0-62MPH in 4.1 seconds (again, I didn't try this but don't doubt it)
Dimensions: Length 4m77cm / width 1m84cm / height 1m44cm
Vented disk brakes front and rear
Approx 450 litres of boot space
Mercedes-AMG C 63 S Estate on the road
I had been warned this car was fast. I think I would go a step further and say it was 'mother in law scaringly fast.' In fact, not just my MiL, but also my children!
Don't forget, we took this car on a family road trip to Oban in Scotland and that involved taking my MiL as well. The four litre, V8 engine offers incredible acceleration and was ideal for overtaking heavy goods vehicles on Scottish A roads.
It was, however, like being on an aircraft when the pilot pulls the throttle back as you take off: You put your foot down and your head is thrown back into the seat. I didn't have a problem with this, but the oldest and youngest generations of the family weren't all that keen.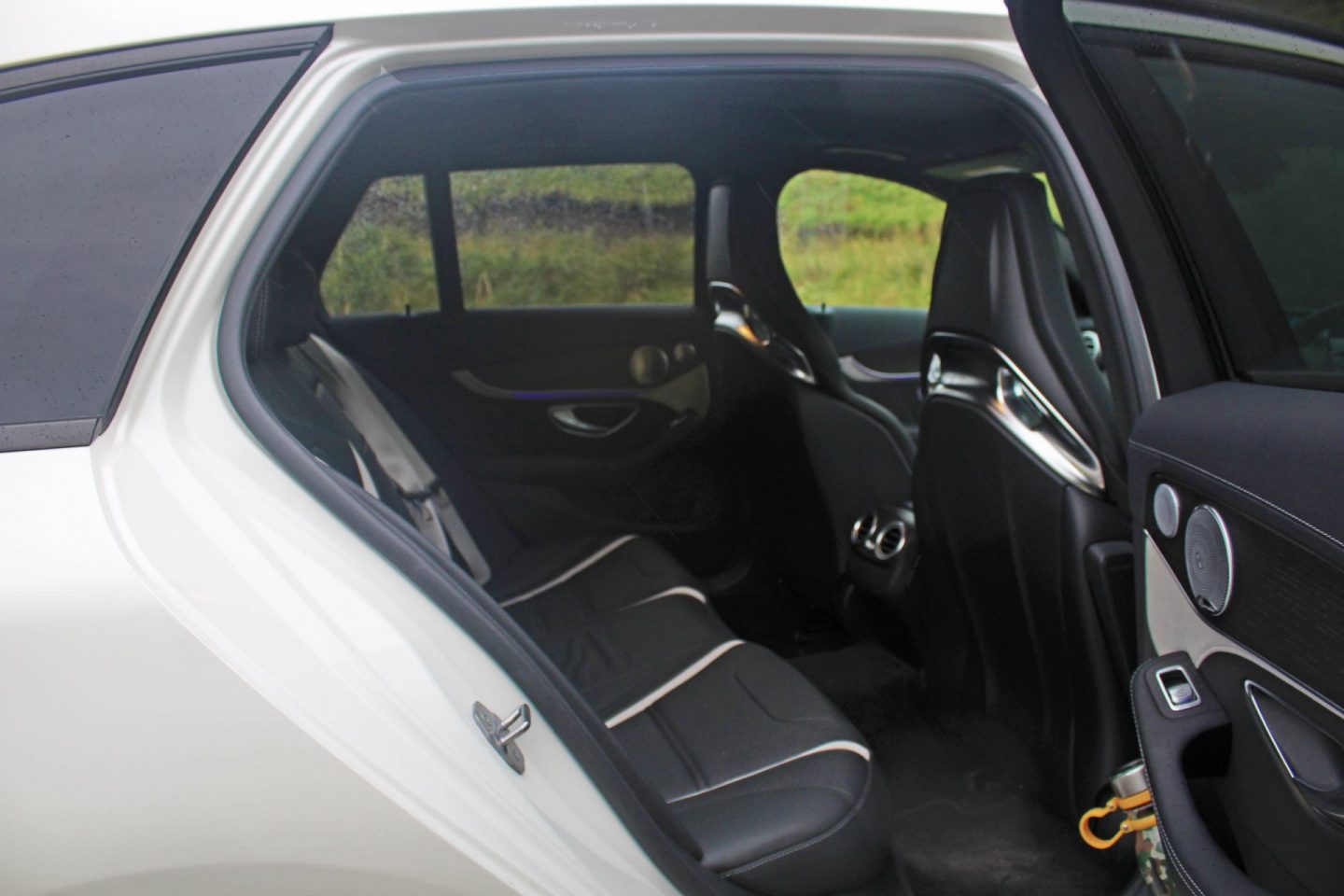 Of course, a vehicle like this is meant for the open road. The 600-ish mile journey from South East England to Oban was a joy. The Mercedes-AMG C 63 S Estate is one of those vehicles you can pop in cruise control and just sit back and enjoy the journey (In our case while listening to David Walliams audio books).
If you do want to sit back and enjoy the ride, you want to do it safely. The intelligent cruise control was second to none. It sensed when we approached stretches of road with different speed limits and slowed down or up accordingly. It also slowed the car down when nearing other vehicles. I've driven numerous cars with intelligent cruise control, but this was the most advanced by far and I loved it.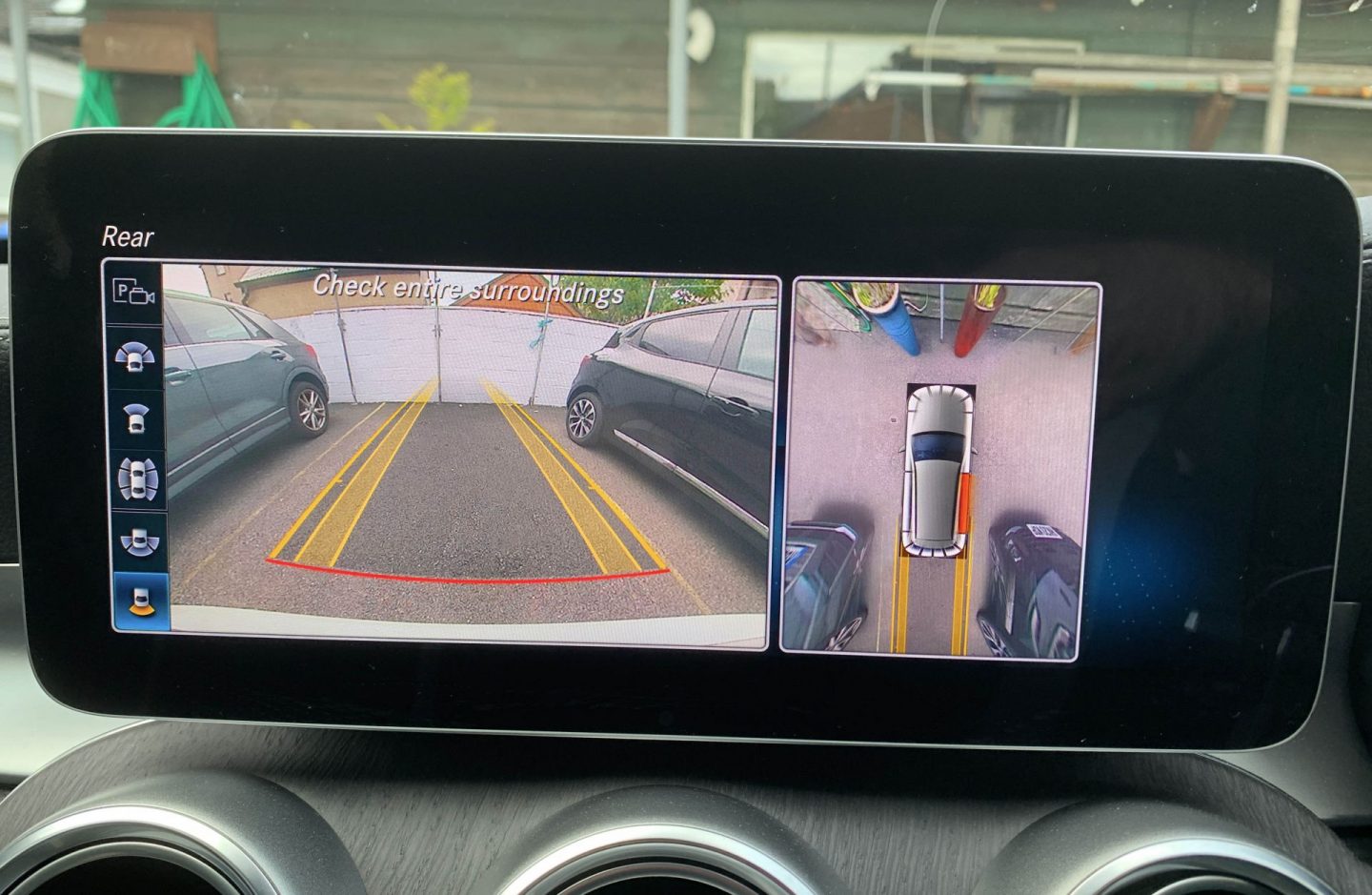 In addition to the intelligent cruise control, there was park assist, all round video cameras providing a superb view of vehicle as it reversed. The blind spot indicators on the wing mirrors are also worth mentioning. I find these can often be easy to miss as they're very small, but not so on the C 63. They're an unmissable large, red triangle which was a nice touch.
Space wise, the front seats offered plenty of space. There were also no complaints from the back seat where granny was sat with Helen and Izzy.
Issues to be aware of
Let's just get it out there: A four-litre V8 engine is going to be thirsty. For short-hop journeys, this car offered twenty or so miles to the gallon. When we hit the open road and headed up to Scotland, fuel consumption noticeably increased until it was around 30MPG, maybe slightly more.
I won't deny it, this left me torn. The Mercedes-AMG C 63 S Estate is an amazing car and a joy to drive. The inner environmentalist in me, however, did lose some sleep over this.
The entertainment system was easy to use and it was incredibly straightforward to connect my phone to it. That said, we are building up to a "but," not involving the infotainment system, but the sat nav.
As pathetic as it sounds, I was totally baffled by the sat nav. It wasn't until the day I returned the car that I realised how you were supposed to operate it.
Instead of using the dials on the infotainment system to bring the sat nav to life, you use a large circular knob mounted in the central console. It simply wasn't intuitive or obvious that you'd operate the sat nav that way.
Bursting with features
This is a high-end car so you won't be surprised to hear it was bursting with amazing features. These included:
Numerous USB charing points
A cable-less mobile phone charging point
Lights in the rear
Great air conditioning system
Parcel shelf and netting in the boot
Electric controls for adjusting the position of driver and font passenger seats
Very well-designed night time interior lighting.
Price
You can be on the road with the Mercedes-AMG C 63 S Estate for around £78,000. You'll find more information online at the Mercedes-AMG website.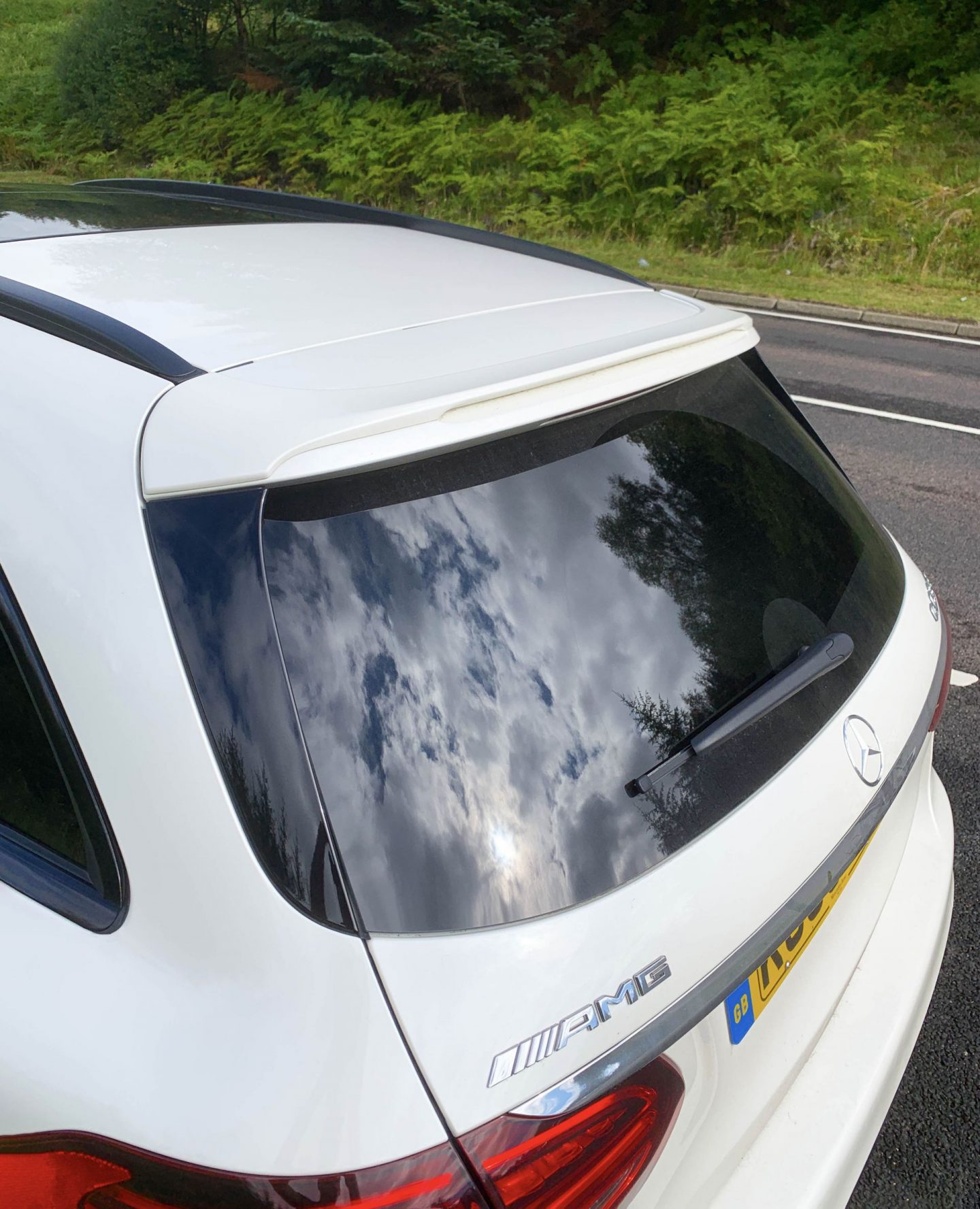 Concluding thoughts
This is a high-end vehicle and the price tag reflects this. It's not a typical family run-around and I wouldn't recommend it for the school run. Should you be the kind of family that does a lot of long-distance driving, or an individual that does a lot of driving on motorways,  the Mercedes-AMG C 63 S Estate may be a vehicle you'd want to consider. The one thing I would say is that you need to keep fuel consumption in mind, not simply for environmental reasons but because of the financial cost.
Following our drive up to Scotland, I got out the car and despite an obscenely early start in the morning, felt refreshed and happy to get on with a fun day with the family. For me, the sign of a good car is getting out it after a journey of several hundred miles and feel good.
It's a great car, fun to drive and superb for long journeys. If that's what you're looking for, then the Mercedes-AMG C 63 S Estate can give you what you need.
Like this review? Well please do check out the motoring section of Dadbloguk.
Interested in this blog post? Well have a read of these...