Your cooker and hob are likely to be the most used appliance in your kitchen, and over time wear and tear will occur that could render them useless. Luckily, there are a few general maintenance jobs you can do to help increase your oven's life span. Taking care of your oven little and often really is the best way to everything running smoothly. If you look after your oven, it will look after you!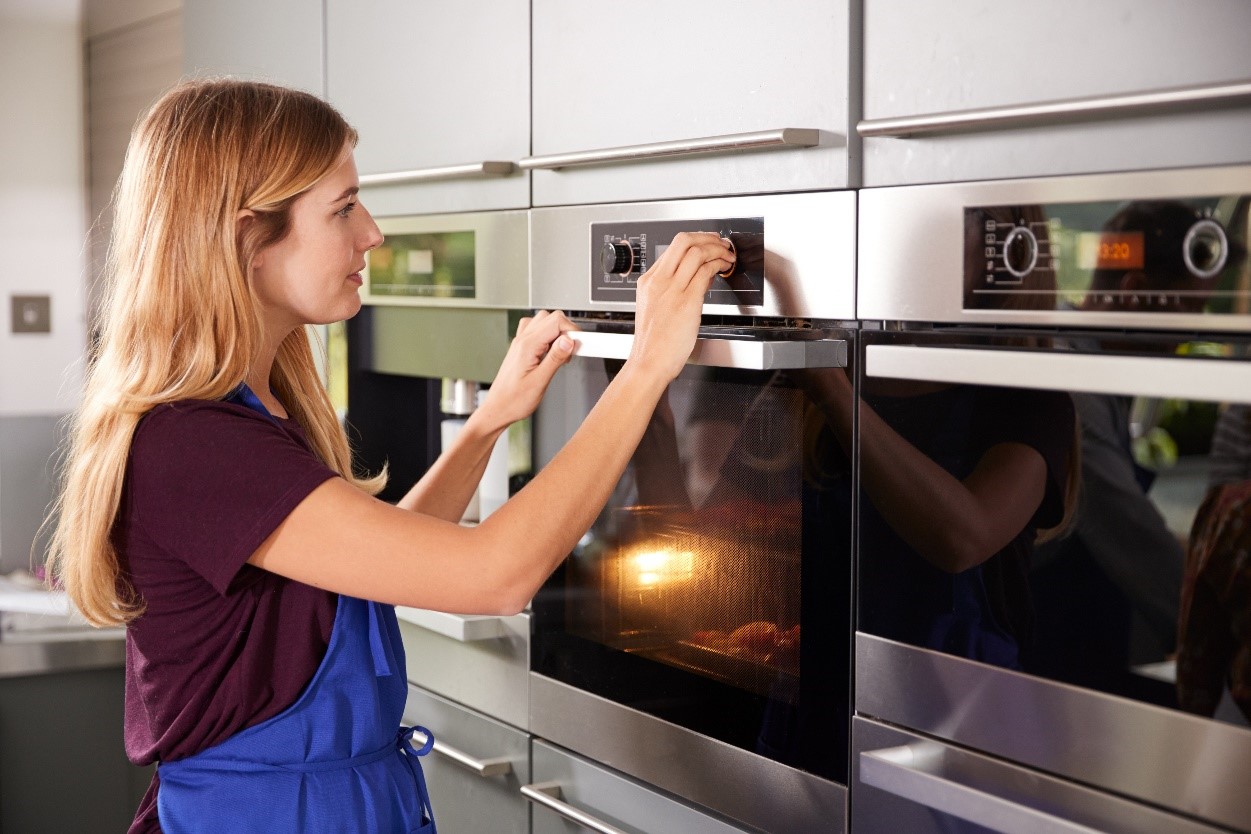 1.      Check for Faulty Parts Regularly
Besides being a health and safety risk, faulty ovens are also far less efficient at cooking your food which can be a real nightmare. That's why it's important to give your oven a once over from time to time! Here's a quick reminder of the most important oven parts to focus on.
Firstly, check that all the lights, knobs and heating elements are working as they should be, then move on to the door seal, check the glass for signs of damage and make sure all the hinges and racks are safe for use.
If you spot something that needs replacing, it's important that you get the problem solved quickly if you want to keep your oven working for longer. If you let broken parts build up, one problem will lead to another and eventually your oven will be rendered useless! Use a reliable oven spares company to find the part you need and order your replacement quickly.
2.      Clean Up Food Spills and Splatters
One of the reasons people's ovens and hobs don't last as long as they should do is because dirt and grime has been allowed to build up. Over time, sauces, crumbs and bits of food can get wedged in vital oven parts meaning they won't work as they should do. Removing this dirt before it has time to dry and cement onto your oven is a great way to keep your cooking appliances working for longer.
Inside of your oven can probably be left a few months between cleans, but you should try and give your stove a wipe down each time you use it. A lot of the 'messier foods' like spaghetti and stir-fries are cooked there, so it's important you keep on top of your cleaning regime if you want it to work properly for the foreseeable future.
3.      Soak Oven Racks Overnight
You might not think about your oven racks very often, but looking after them is vital if you want to prolong your oven's life. We've all experienced a bit of spatter when we've put something a little too saucy in the oven, but when this dirt is then baked onto your oven racks it can be a real nightmare to get off!
To give them a clean, pop all of the oven racks into a large plastic bag and add some vinegar, washing up liquid and hot water. Then seal it up and pop the whole thing in a sink or bath of warm water. A couple of hours should be plenty of time for the dirt to disintegrate, but overnight is even better.
4.      Pop the Knobs Off and Clean Underneath
One of the places that's often missed when it comes to oven maintenance is the cooker knobs (and underneath them). Keeping this area free of dirt can stop the knobs from breaking. To address this oven part, simply prise the knobs off your cooker and pop when in a bowl of white vinegar and warm water. This will disinfect them and remove stubborn dirt.
Just be careful when you're removing your cooker knobs that you're not actually damaging your oven in the process. If the knobs don't pop off easily, don't force them or break them off. This definitely wouldn't help to keep your oven working for longer.
5.      Use Your Self-Clean Cycle
There are a lot of modern ovens that boast a nifty self-cleaning setting to help you maintain your oven and keep it running for longer. A self-cleaning cycle uses very intense heat to incinerate the dirt inside your oven. This makes it easy for you to sweep or wipe the ash away without having to scrub the cooker for hours!
Many people's cookers have this function, but it's not something that's always used as part of the oven maintenance routine. Remembering to run this cycle once a month can help prevent an unpleasant build up of dirt inside your oven, reducing the chances of a malfunction.
With these five tips, you should be able to prolong your ovens life and keep everything working properly for the foreseeable future.
Disclosure: This commissioned article was produced in association with Cooker Spare Parts.