The news that UK schools were to close as a result of coronavirus initially made me despair. The implications of a long school closure have the potential to be very serious. Although the news was inevitable, I felt sad, worried and a sense of melancholy. After a few hours, I began to think differently about what had been announced. It's going to present challenges, but closed schools present us parents with an opportunity.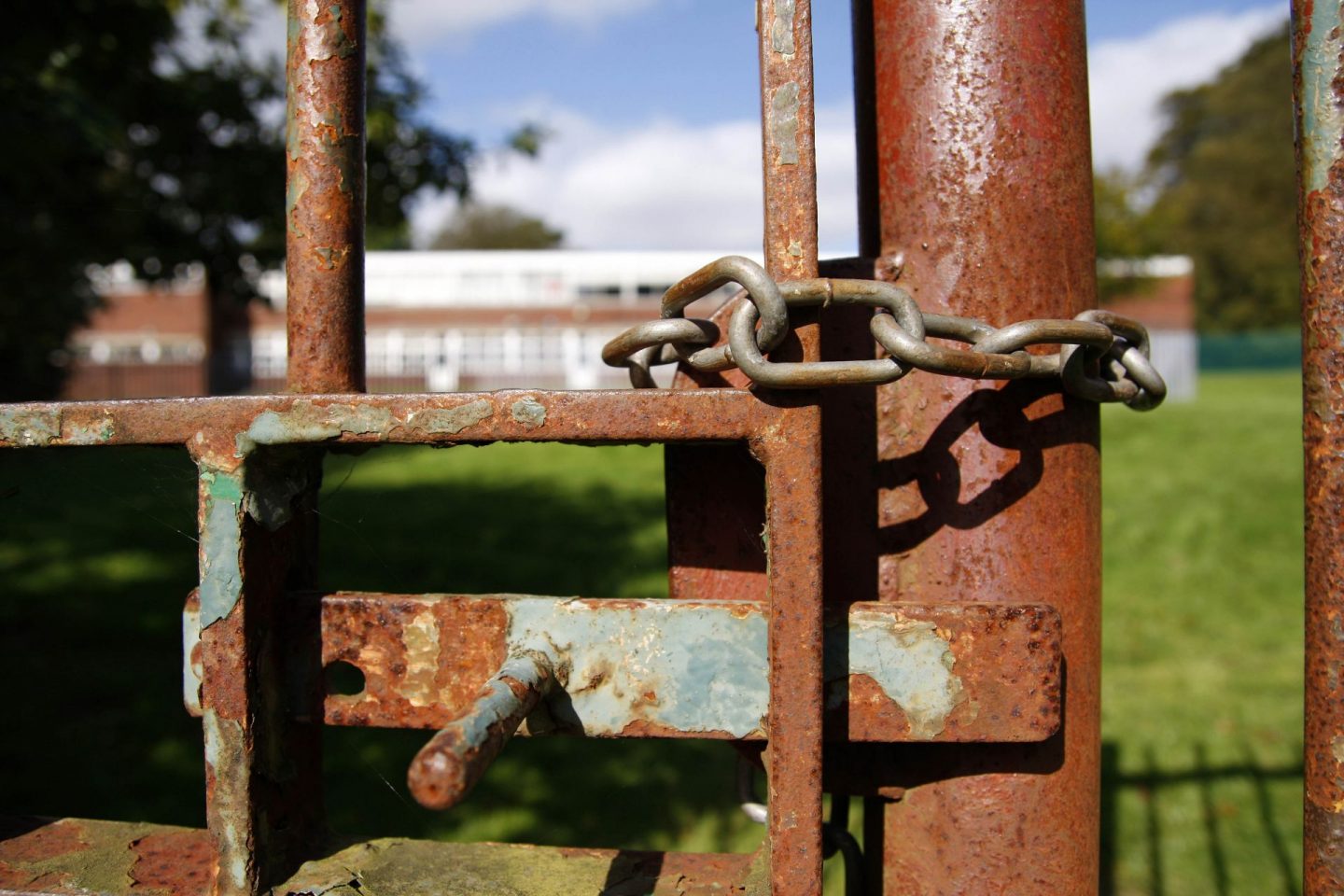 Yes, I mean it; an opportunity. Children grow up fast, terrifyingly fast. Bizarrely, coronavirus is giving us the opportunity to spend many, many hours of quality time with our offspring.
Of course, none of us know exactly how long the schools will remain closed. In Northern Ireland and Scotland, it's being reported schools will close for 16 weeks. It would be very odd if England and Wales didn't do similar.
On that basis it's reasonable to assume that schools won't open up again until after the summer holidays. That would be August for Scotland and Northern Ireland and September for the rest of the UK. Oh yes, we're in for the long haul.
There hasn't been a generation of parents in living memory who have had the opportunity to spend so much time with their school-aged children (with the exception of the home-schooled). Our parents didn't experience this, our grandparents didn't experience this and neither did out great grandparents.
This also makes the present generation of school children unique. These covidennials (forgive me, I couldn't resist) are going to experience mass home schooling as a result of covid-19. This will potentially be doubled-up with the longest summer holiday since compulsory education was introduced in the nineteen-hundreds.
The impact of this is going to be very interesting. Largely being raised by parents who need to work at the same time, it's an opportunity for them to develop independence and masses of time to experience outside activities denied to other generations (at least two metres apart from others of course) .
Either that, or they'll become horrendously hooked on devices. It'll be fascinating to see what the long-term impact is and I imagine many an academic is already planning research into this generation of kids.
Getting back to us parents, you know those activities we always promise ourselves we're going to do? You know, play more board games, read more to the kids, go for longer walks, teach them how to ride a bike, go skateboarding with them, bake more. We've just been given the chance to do all these things and more.
There is, of course, a price to pay for the coronavirus school shut down and let's not pretend it's going to be cheap. Restaurants, cafes, theme parks and other visitor attractions are going to be closed. We're all going to be spending more time in close proximity and that means there is potential for disagreements.
Screen time rules will no doubt be applied with some degree of flexibility. Housework and general tidiness is going to suffer. I've already told Mrs Adams, one of the many full-time employees who is now working from home, that she'd better get used to a less tidy, not-vacuumed-and-dusted-very-often house.
As it turns out, we have had a dry-run in preparation for the school closures. Helen, our eldest daughter, has been off school this week because she developed a cough. With Mrs Adams and I working from home at the same time, I drew up a timetable broadly similar to the one Helen follows at school.
There were three outside breaks a day and time set aside for Mathletics, English grammar, reading and so on. As I revealed in this blog post, I bought her a laptop last weekend. I am so glad I did as I'd been told some lessons would move on-line if schools closed. Just days later, that laptop has already proven to be an investment.
The timetable I drew up needs some refining. I need to add time each day when the kids undertake some housework and I need to add some additional subjects such as French. While the timetable is imperfect, the concept works.
One other thing we've done is taken up Geocaching (If you're unfamiliar with Geocaching, here's an explanation). I have to thank fellow dad blogger Tim Liew who writes the Sloughing Towards Thatcham blog for this suggestion. In just three days, Helen, my youngest daughter Izzy and I have been on five Geocaching adventures. The kids absolutely love it and I can see we will doing many more in the weeks and months ahead.
While I am looking at this positively, I naturally have my concerns. A school closure of around six months may not impact too much on Izzy, our youngest daughter. She's in Year Two so has plenty of time to catch up with her learning.
Helen, however, is in Year Six so was due to sit Key Stage Two SATS and go on a residential school trip in June, not to mention a day trip to the Imperial War Museum. Towards the end of the school term, leavers' assemblies and church services would have been planned. I guess there's a small chance some of these things will go ahead but I think there's a good chance her days of formally attending primary school will suddenly come to an end tomorrow with no fanfare whatsoever.
She's has some wonderful teacher over the years. It would be nice if she could at least get the chance to say goodbye to them. On the subject of teachers, I think they deserve our thanks and praise for doing a tough job in difficult circumstances.
Getting back to the impact on Helen, there's also a big question mark over what will happen when she starts in Year Seven. What would her primary school have done to help her prepare for this move? Can Mrs Adams and I replicate some of this? Will her new high-school be in a position to provide transition days to their Year Seven starters? There are many unknowns.
It's this that made me feel so sad and melancholy. Ultimately, we've got to make the best of this situation. It's going to be challenging, but it's also going to be fun. Good luck everyone.
Interested in this blog post? Well have a read of these...