What can it be like to grow up with a phenomenally successful or famous father? Do you worship him, emulate him or rebel against him? A newly published book, To Me He Was Just Dad attempts to answer this question by interviewing the offspring of both famous and infamous men.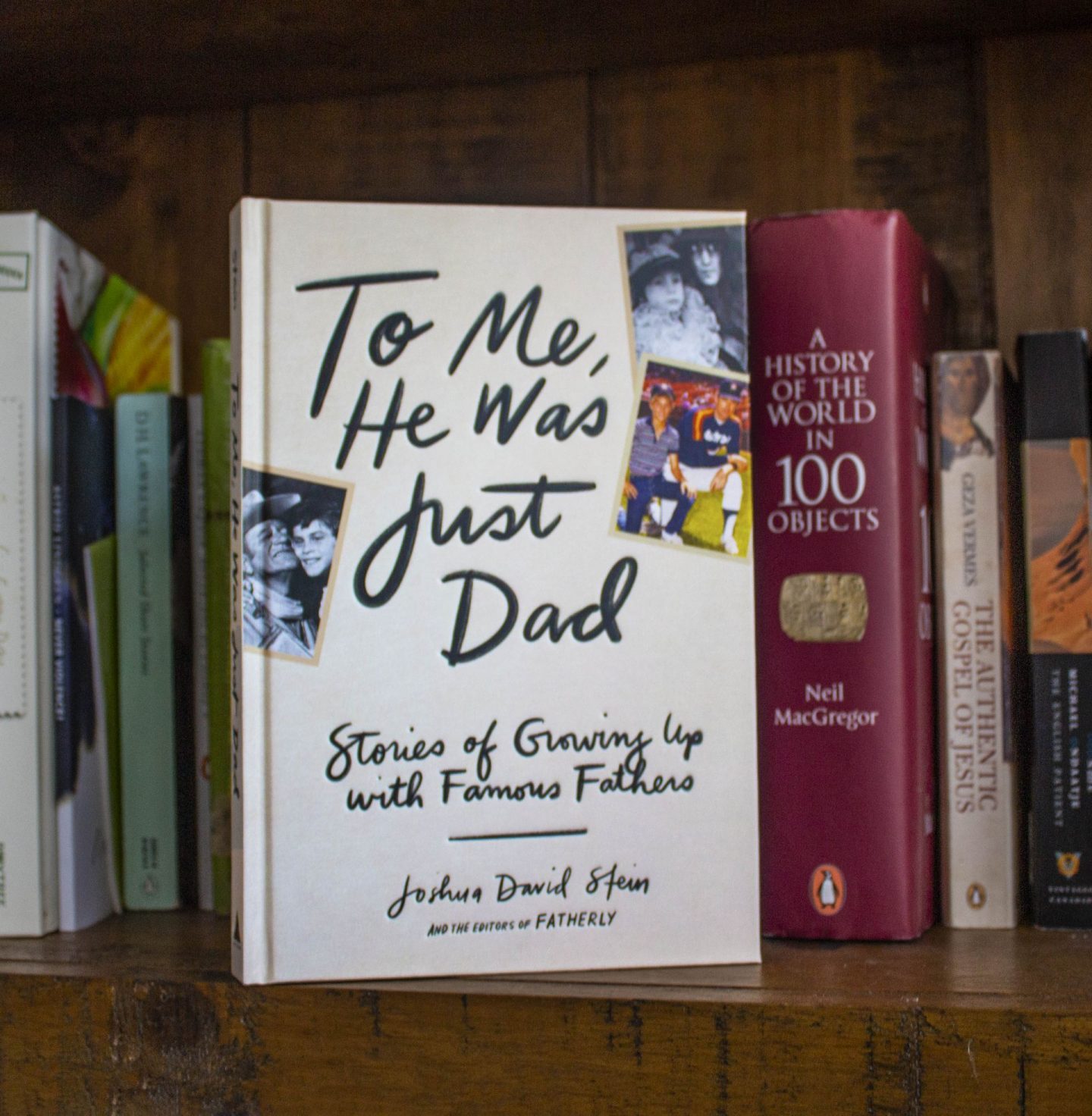 The book was inspired by a conversation between the editing team of the Fatherly.com website and Ethan Wayne, son of cinematic tough guy John. Ethan Wayne explained his father was more than happy to be seen walking along hand in hand with his young son, an image that didn't quite fit with his Hollywood persona.
Inspired by this, the team at Fatherly, along with Fatherly editor at large Joshua David Stein, went out and interviewed 40 children of various high-profile dads. Each of them has provided a short chapter explaining what their father was like and the impact their father had on their life and the result was To Me He Was Just Dad.
Not only did Ethan Wayne provide a profile of his dad, but, among others, so did: Zoe Jackson, daughter of Samuel L. Jackson, Erin Davis, son of the jazz scene's enfant terrible Miles Davis, Lucin Cygax, son of Gary Gygax who created the Dungeons and Dragons board game and Sebastián Marroquín son of notorious narcotrafficker Pablo Escobar.
The inclusion of individuals like Marroquín are what make this book stand out. Stein and the Fatherly team have spoken to people from all walks of life: Fathers who worked hard for legitimate success, fathers who were simply lucky and fathers like Marroquín's who were evil individuals, yet surprisingly warm, honest, dads.
In the case of Marroquín, he says Escoabr: "Was a wonderful father, one of the best in the world." He says some of his happiest memories are of playing soccer with his drug lord father and of big family meals at the Escobar home. He says his father had a heart-to-heart with Marroquín at the age of seven, explaining that he had a dad who was a "bandit" and adds his dad was "100 percent" responsible for his crimes.
Moving on from Escobar, Shannon Lee paints the most amazing picture of her actor and martial arts expert father Bruce Lee. Although Lee died when Shannon was very young, he had a big impact her life.
Shannon Lee had difficulties living in her father's shadow. Although she wanted to take up martial arts, she simply found it too uncomfortable to do so until she was in her twenties. Her contribution is accompanied by the most amazing photograph of Bruce Lee holding his child with a smile on his face that said "nothing else in this world matters."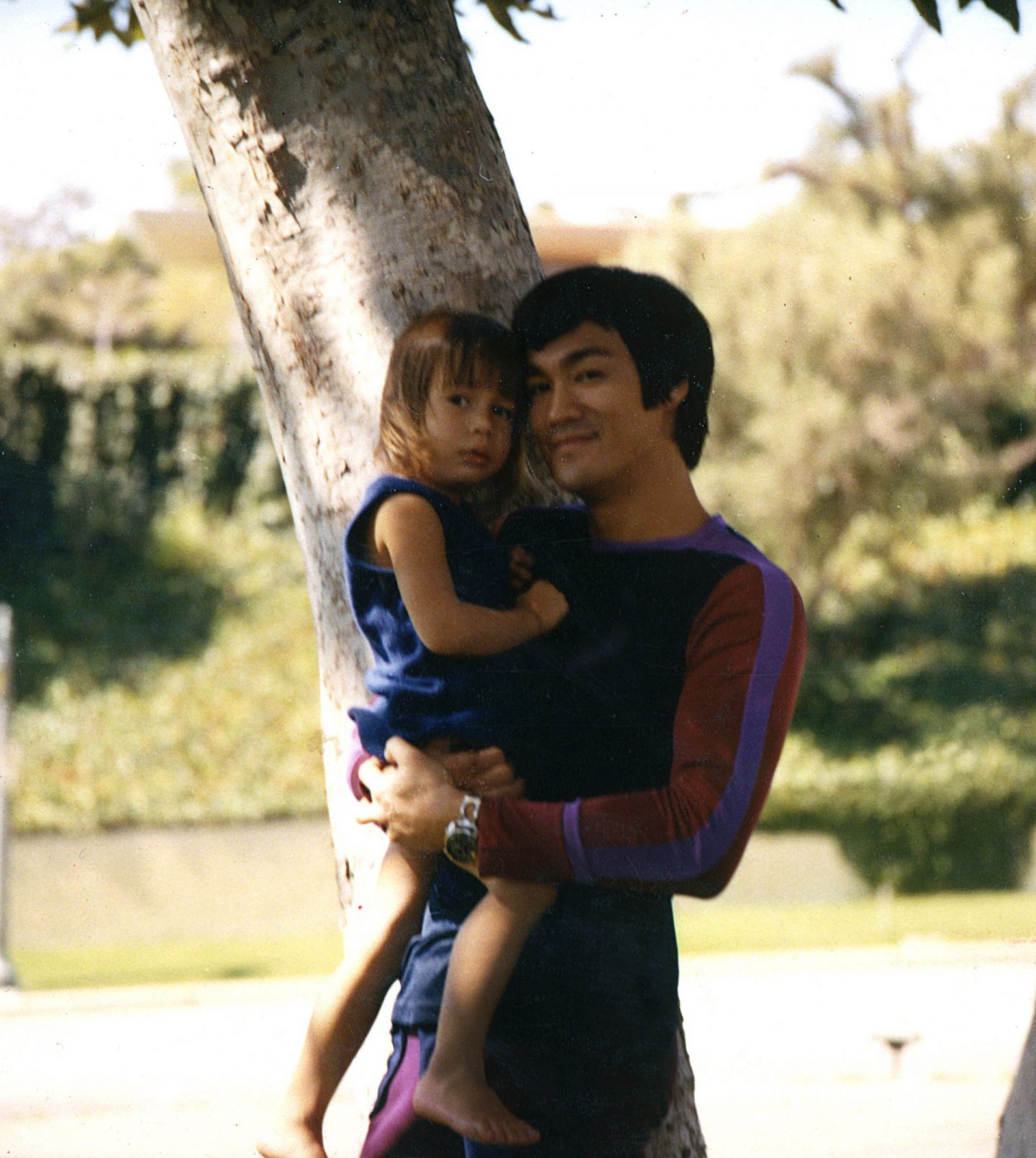 There is also a fascinating contribution from Sulome Anderson whose dad, Terry, was taken hostage while working as a journalist in Beirut. Sulome was just months old when her father was taken captive and she didn't see him again for almost seven years.
When her father eventually returned home, the two of them struggled to connect. It was painful to read how much the relationship between Sulome and Terry suffered. In a bizarre twist, however, Sulome went on to be a journalist herself, spent time working in Beirut and came face to face with one of her father's captors many years later.
Of the interviews in the book, several stood out for me. Being something of a Treky, I was really keen to read what Adam Nimoy would say about his dad Leonard, famous for playing Spock in the original Star Trek series.
You know what they say about never meeting your heroes? Well, I was very disappointed at what Adam had to say about his dad. I thought Leonard was a great actor and a down to earth guy.
Alas, father and son had a very strained relationship. Adam said his father's career "always came first." There were periods of estrangement between the two and both men had addiction issues at times. It was only much later when Adam was well into adulthood that the two men truly connected and they did connect, they formed a very tight bond.
Erin Davis, son of Miles Davis, provides one of the shortest contributions in the book. Even so, it's clear Erin though a lot of his free-spirited father and certainly appreciated his abilities and talent as a musician. I was left with the impression that Davis wasn't quite the wild child that you'd imagine.
Melissa Cambria has incredibly warm things to say about her father Jack. Jack had a fascinating career path working his way up from street cop to heading up a police hostage negotiation team. In his professional life he was involved in around 5,000 negotiations, often talking people down from committing suicide.
While Melissa says her dad was "tough," she says he was always calm, possibly because he dealt with such incredibly tough situations at work. She also said he was approachable and keen to listen to his children. You could tell she had very warm feelings for her dad who sounds like the most amazing man.
The book's sucker punch, however, comes from Steve Hodel, son of George. Both men are low-profile compared to many of the book's contributors, but their story is fascinating.
it turns out the older man, George, was questioned by police investigating the murder of actress Elizabeth Short. This was a notorious murder in the US because Short's body was severed in half. It became known as the Black Dahlia murder and spawned many documentaries and films, many of dubious quality.
Steve Hodel, who by a strange twist of fate spent many years as a detective in the Los Angeles Police Department, was completely unaware of the suspicion hanging over his father's head until after George had died. When he found out about his dad's background, Steve used his detective skills and went on a mission to clear the older man's name.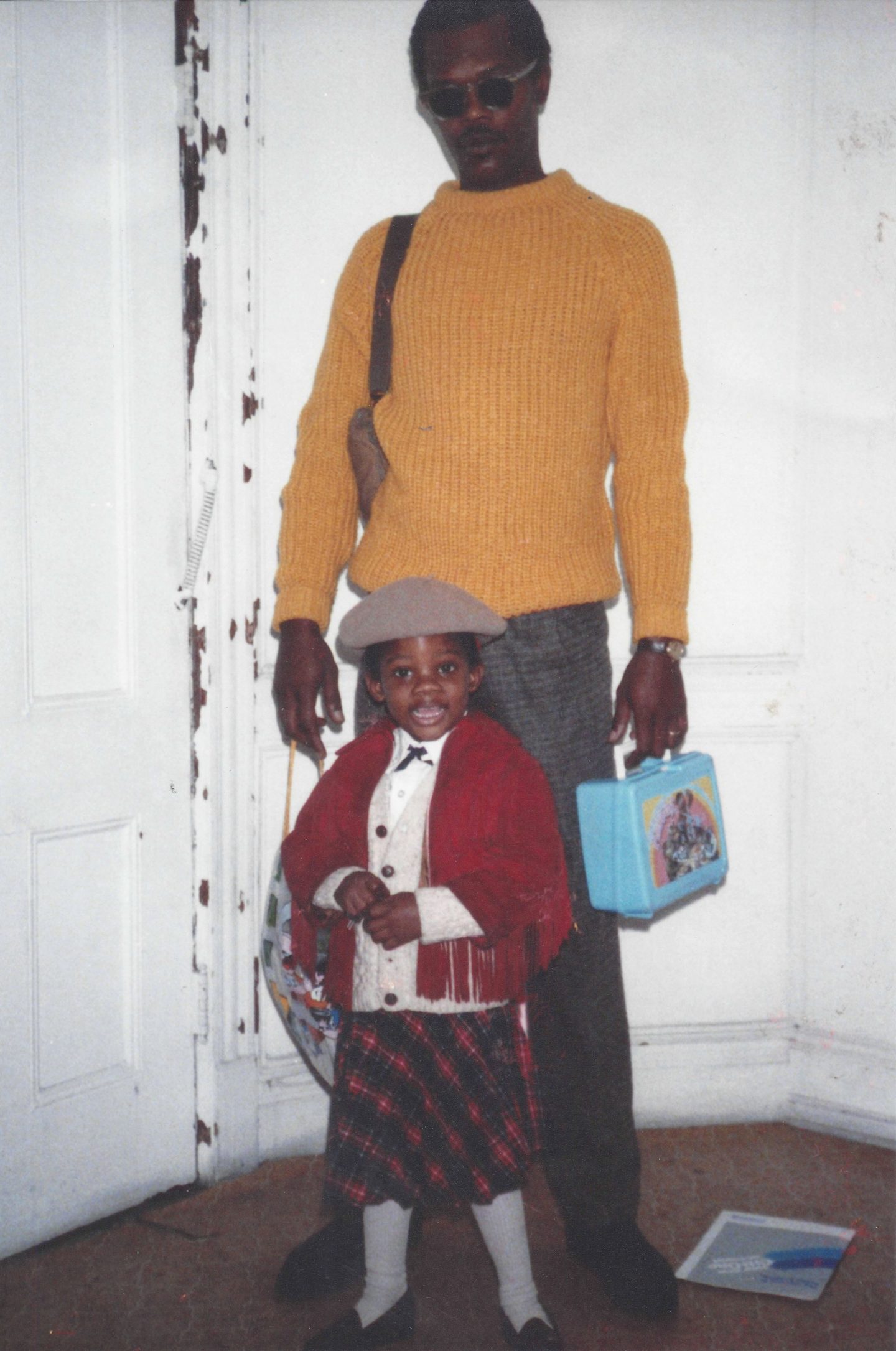 He instead uncovered evidence that his father was almost certainly a serial killer. If Steve's evidence is correct, his father murdered at least 25 people including Short.
Steve admits to being torn between loving and hating his father. Even so, he says he "holds dear" early childhood memories of his dad.
That's the wonderful thing about this book. It features geniuses and superstars from the world of sport, Hollywood, public life, law enforcement, science, business and elsewhere. It highlights their strengths but doesn't shy away from their flaws and weaknesses.
This isn't an academic study into fatherhood. It's essentially a coffee table book where the great dads and men like Samuel L. Jackson and Bruce Lee feature alongside troubled but well-meaning men like Terry Anderson and awful individuals like Pablo Escobar and George Hodel.
Once you start reading it, you can't put it down! It's a great title and one I would definitely keep in mind for Father's Day on Sunday, 21 June.
To Me He Was Just Dad is published by Artisan and has a cover price of £15.99 for the hardback edition. It's available to pre-order now from Waterstones and Amazon and the title goes on general release on 1 April.