There I was, my name on a list to help out during Viking Day at my kids' school. This meant having to prepare a costume not just for my eldest daughter, but for me also. To look like an authentic Viking, I needed to wrap my legs in bandages, and this is where the Volvo V60 I was test driving comes into the equation.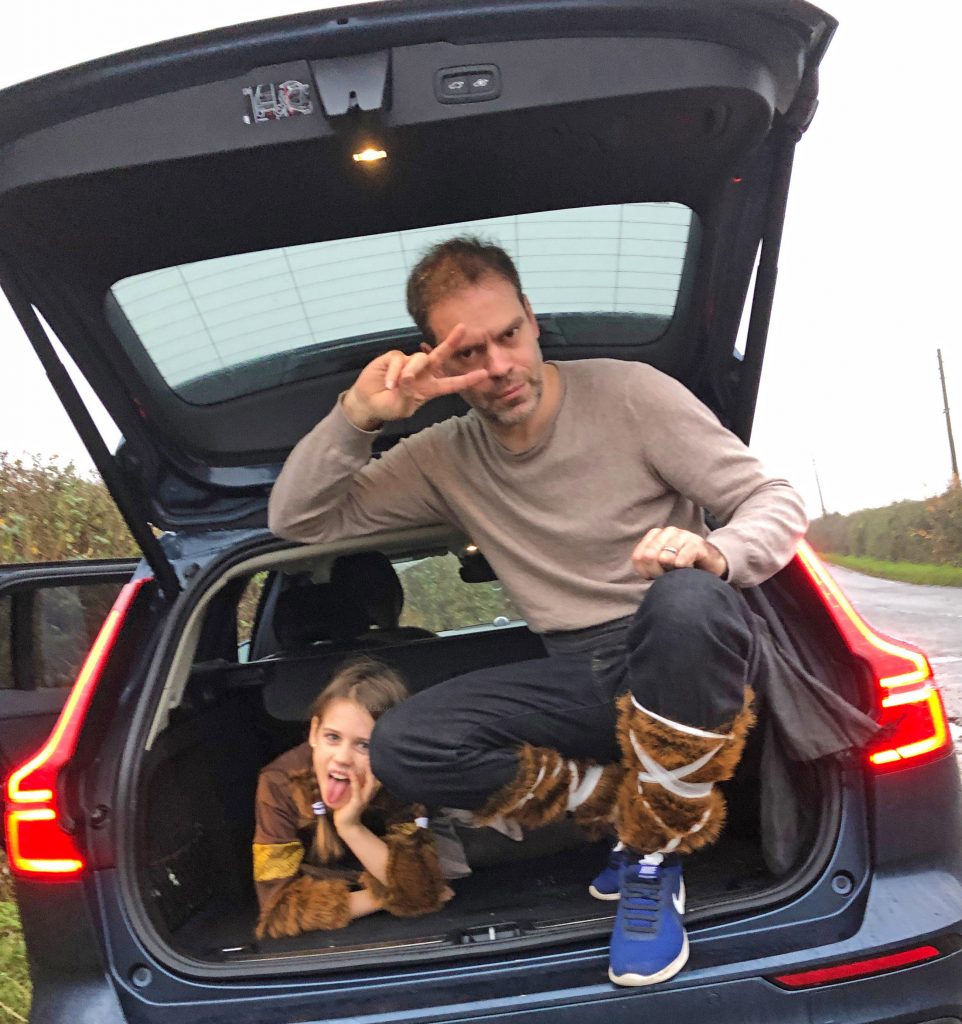 I had already looked in the medicine cupboard at home where there should have been a first aid kit. Very unhelpfully, it had gone missing and I had no idea how I was going to remedy this situation. Until, that is, I remembered the Volvo had a first aid kit in the boot.
Rather like a Viking warrior coming across a village in Saxon England, I plundered. Yes, I plundered the first aid kit and finished off my costume using the bandages to accessorise it. As you can see from the above picture, I made a rather unconvincing Viking in my Nike trainers and Armani jeans, but at least I had made the effort.
Enough about Vikings, tell us about the Volvo V60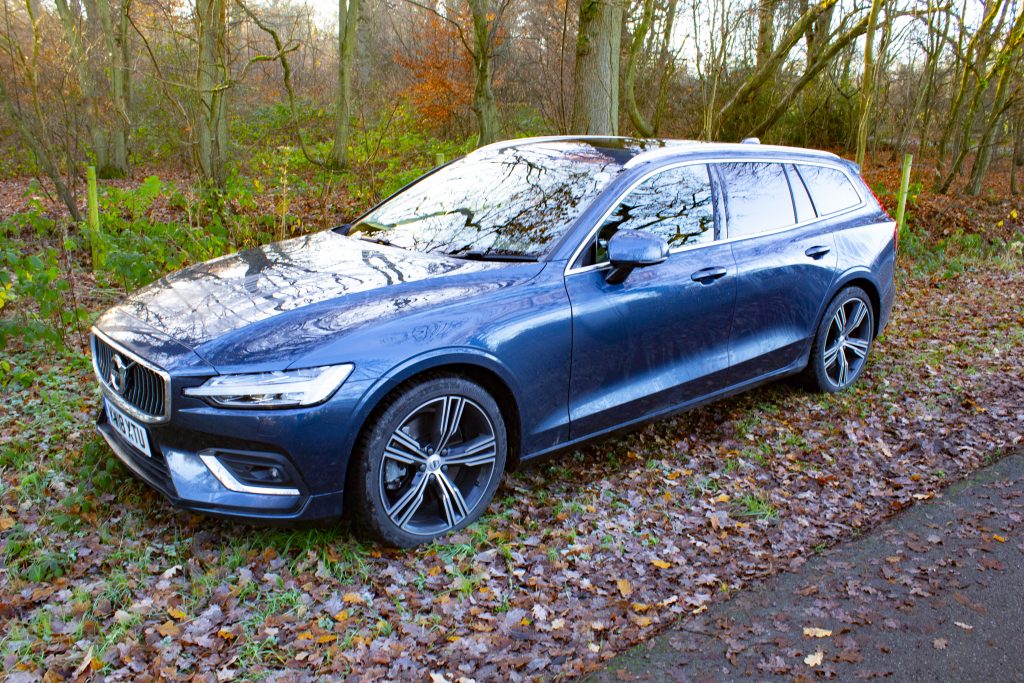 I was driving a Volvo V60 D4 Inscription Pro with a two-litre diesel engine and eight speed automatic transmission. When I was a kid, the Volvo estate was our family car of choice for many years. This was going to be a fun way to revisit my past.
First impressions
For a longboat, sorry estate car, the V60 sat very low to the ground. It looked nicely styled on the exterior. The interior was also very appealing, especially the central console between the driver and front passenger seat which was well designed.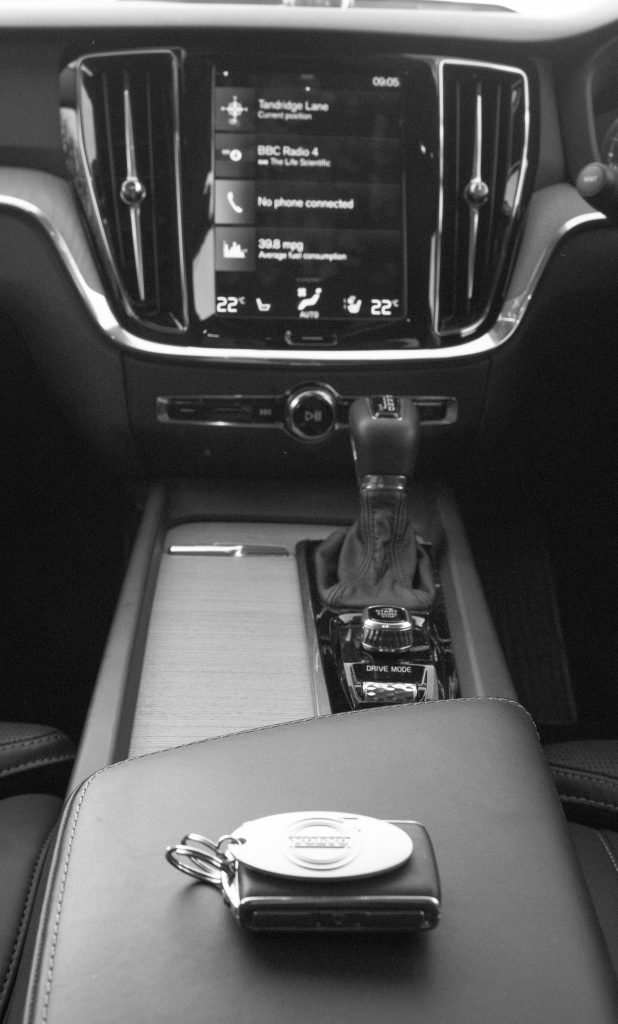 At first, I was a little concerned because the car seemed very small. As the days wore on, however, my fears were quelled. Quite how the designers have done it I don't know, but they've given this car Tardis-like qualities.
The ultimate test is to ask my kids what they think of the room in the back of the car. They told me they were very happy with it so that's a very good sign.
I must also mention the stereo. If I were to judge this car purely on the quality of the stereo, I'd have to give it 10 out of 10. The Bowers and Wilkins speakers packed a serious punch.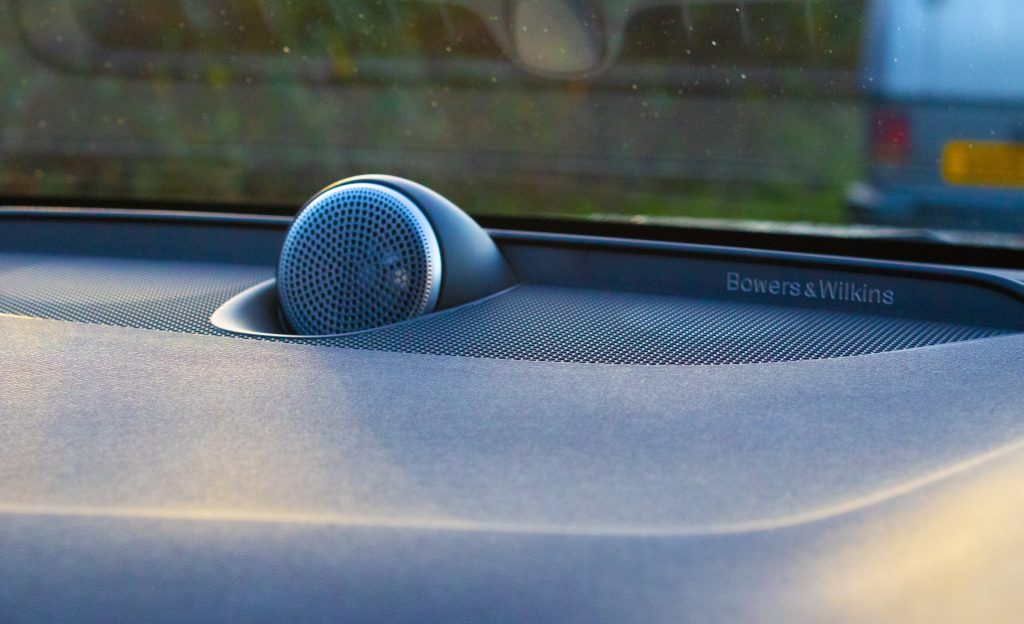 On the road performance
There's one thing that made the Volvo V60 stand out above any other car I have driven. It's road handling was faultless.
That car stuck to the road like glue. I could not resist pushing it and I threw the car round some country lanes in awful weather, but the V60 did not loose traction or slide once. This is perhaps not too surprising considering Volvo's reputation for safety, but I wouldn't have expected any similar car to perform so well.
Acceleration was good although I didn't notice a huge difference between the everyday, eco or performance modes. As for fuel efficiency, I'd estimate I was getting just north of 40miles to the gallon.
Intellisafe pro pack
The vehicle I was driving had some additional features including the Intellisafe pro pack. This gives you a very good blind spot warning system.
It also gives you a lane-warning system and a rear collision management system that warns you when you are getting too close to the vehicle in front. It doesn't, however, apply the brakes and slow you down as I have experienced in rival vehicles.
Other stand out features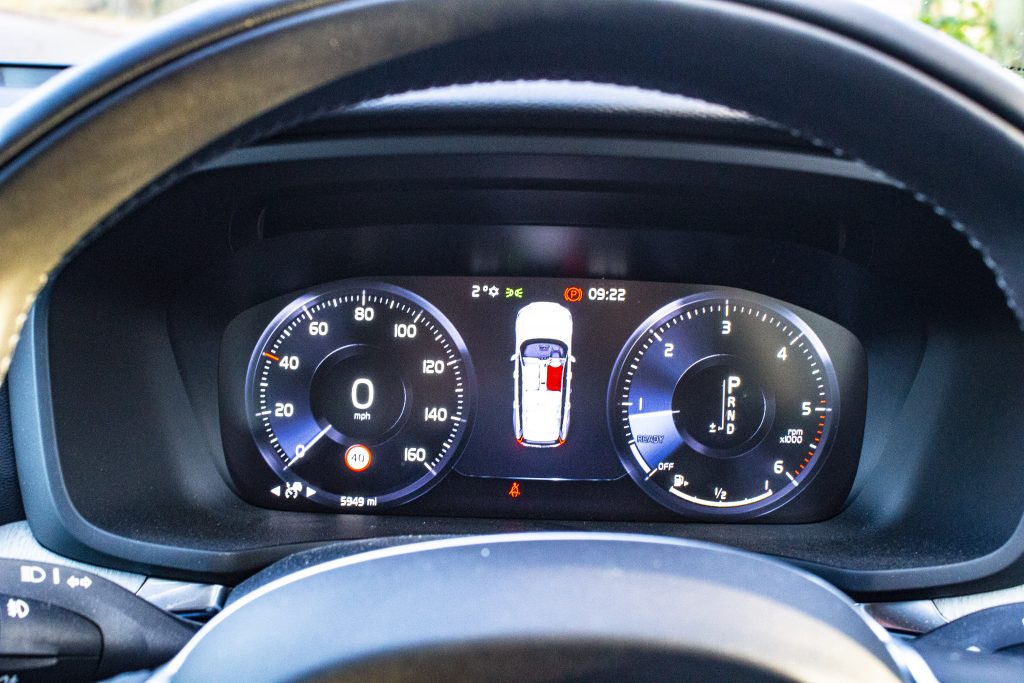 The instrument display provided a very clear display. There was also a heads-up display showing your speed on the windscreen.
Small point it may be, but the V60 featured a couple of buttons in the boot that you pressed to collapse the back seats and store treasure looted from the Saxons. Or Christmas tree, shopping or whatever else you might put in the back of your vehicle.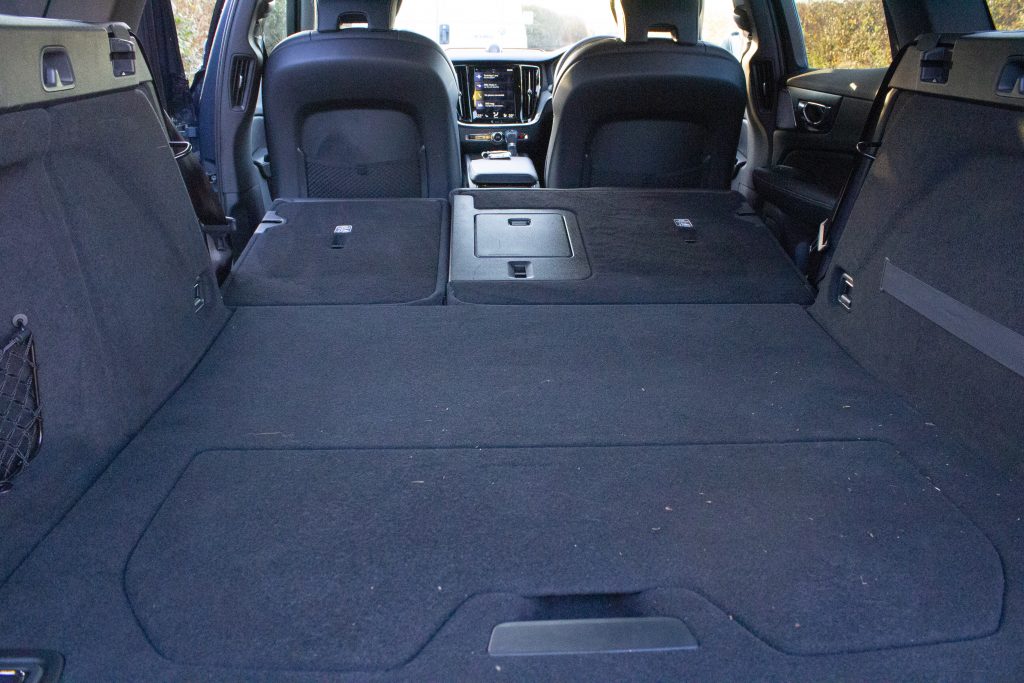 The Sensus system is where your sat nav, entertainment and in-car setting are all controlled from. It was relatively easy to use, but not entirely intuitive. It wasn't a big issue, but I have used easier systems.
My kids loved the heating controls in the back. They also liked the reading lights and the cup holder that pops out of the back seat.
Points for improvement
There was nothing about this car that would have put me off buying it, quite the reverse in fact. It's a good family car. Even so, there were a few small points I felt could be improved.
Firstly, the full beam headlights were very easy to knock on by accident. I did this several times, on one occasion getting myself a telling off by a police officer who was approaching me in an unmarked car. It was a slightly awkward moment, but I saw the funny side.
I also found the pillars on the windscreen restricted the view ever so slightly. As I say, they only restrict the view a tiny bit, but it is noticeable.
On the road price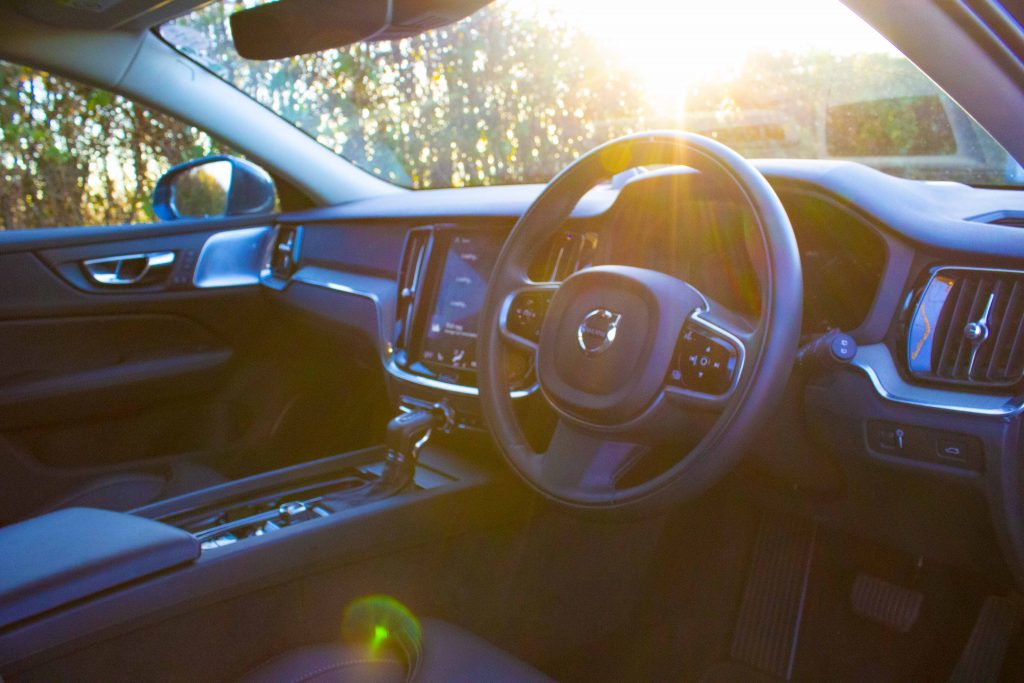 Prices for the V60 range start at £31,810 for a D3 Momentum. The vehicle I was driving can be bought on the road for a smidgen over £40,000. With the optional extras fitted to this particular V60 (privacy glass, metallic paint, spare wheel and jack, adaptive dampers etc.) the car would cost £50,585.
Concluding thoughts
This was a very pleasant trip down memory lane. In truth, however, the Volvo estates of my youth and this bang up-to-date V60 just don't compare!
What stood out for me was the exceptional road handling. This car was unshakable.
Performance was also great and hard to believe the engine was only two litres in size. The V60- was also very easy to park. I would have to say the Volvo V60 D4 would make a brilliant family estate car if you needed a vehicle with a bit more space than a saloon can provide.
More information can be found online on the Volvo website.
Disclosure: A Volvo V60 D4 Inscripition Pro was provided for review purposes. Thoughts and opinions entirely my own.
Interested in this blog post? Well have a read of these...