Pictured here is a waxing moon that I photographed. The timing was perfect as my kids have become very interested in the moon and stars just recently. The reasons for this are two-fold.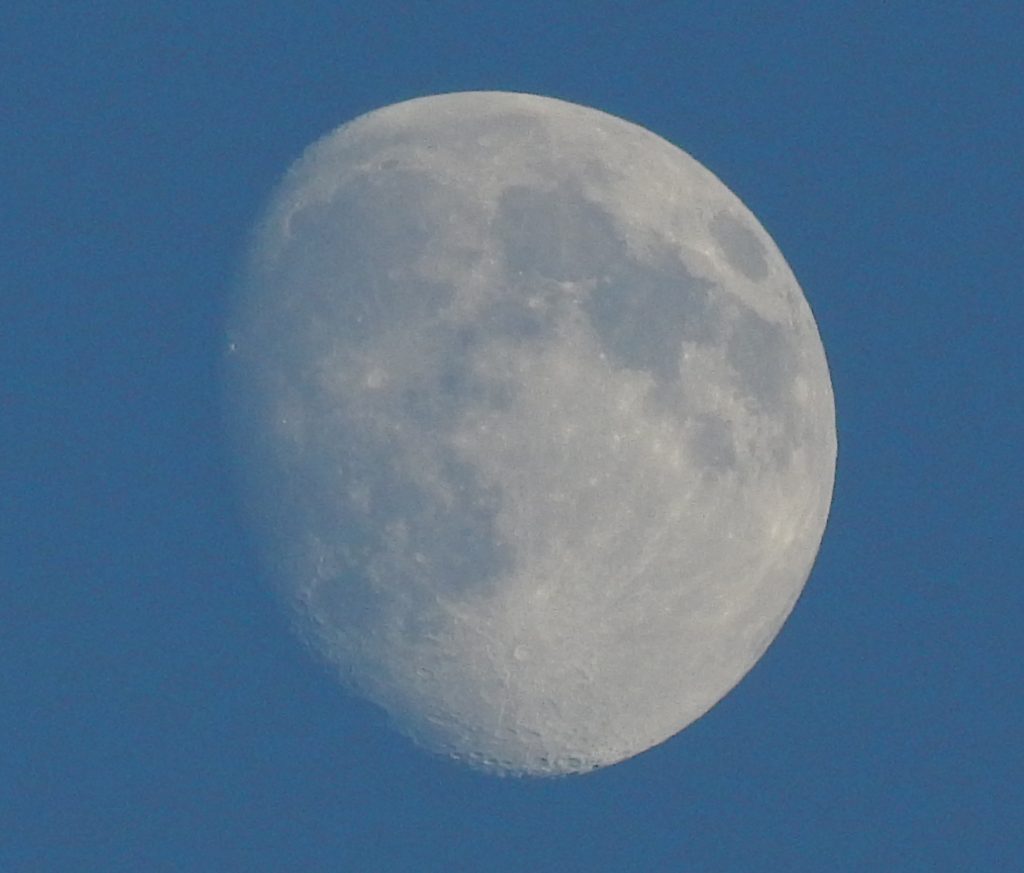 Firstly, Helen got a telescope for Christmas and so we've spent some time looking towards the night sky. Secondly, the moon has been very prominent in the late afternoon and Izzy, our four-year-old, has learned the difference between a waxing and waning moon.
I confess this waxing moon picture was photographed absolute ages ago. Unfortunately, I haven't had the opportunity to get out with my camera just recently, what with Helen having just returned to school after the Christmas break etc. It's all been a bit hectic.
While looking at some old pictures, I came across this one. The timing was great as Izzy and I have been talking about the lunar cycle over the past few days.
I hope you'll agree the picture shows some incredible detail of the moon's surface, especially right at the bottom. What makes the picture that bit more special is the camera I was using at the time.
The image was shot using nothing more than a Nikon Coolpix L820. It's a very basic camera, essentially a point and shoot with some additional features, but it has a reputation for having a very powerful zoom lens.
It's a camera I've owned for years and I only use it if my DSLR is out of action for some reason. Although I rarely use it, I think it served me very well on this occasion.
Do you like the detail in the image? Do you have an old camera you can't quite bring yourself to part with, just in case it proves useful? If so, please leave a comment below.
I've linked this picture to the brilliant #MySundayPhoto linky. It's a great linky hosted by the marvelous Photalife blog and you can visit by clicking on the badge below.
Interested in this blog post? Well have a read of these...