A few years ago we had a rude awakening, quite literally. We were fast asleep in the early hours when our eldest daughter came into the room claiming she could hear someone trying to get into the house. Although we dismissed it as noise from the central heating system, it turned out someone had tried to break into our house, they'd simply been unsuccessful. It was a real wake-up call to take home security more seriously.
We quickly took steps to improve things and installed a CCTV system. We also enhanced our home insurance policy as we noticed it wasn't quite as comprehensive as we'd have liked.
Of course break-ins are just one event that can impact on your home and insurance cover. Burst pipes and blocked guttering can also lead to insurance claims and huge amounts of hassle.
The infographic below features eight ways you can protect your home. I hope you find it useful and if you have ideas of your own, please do leave a comment below.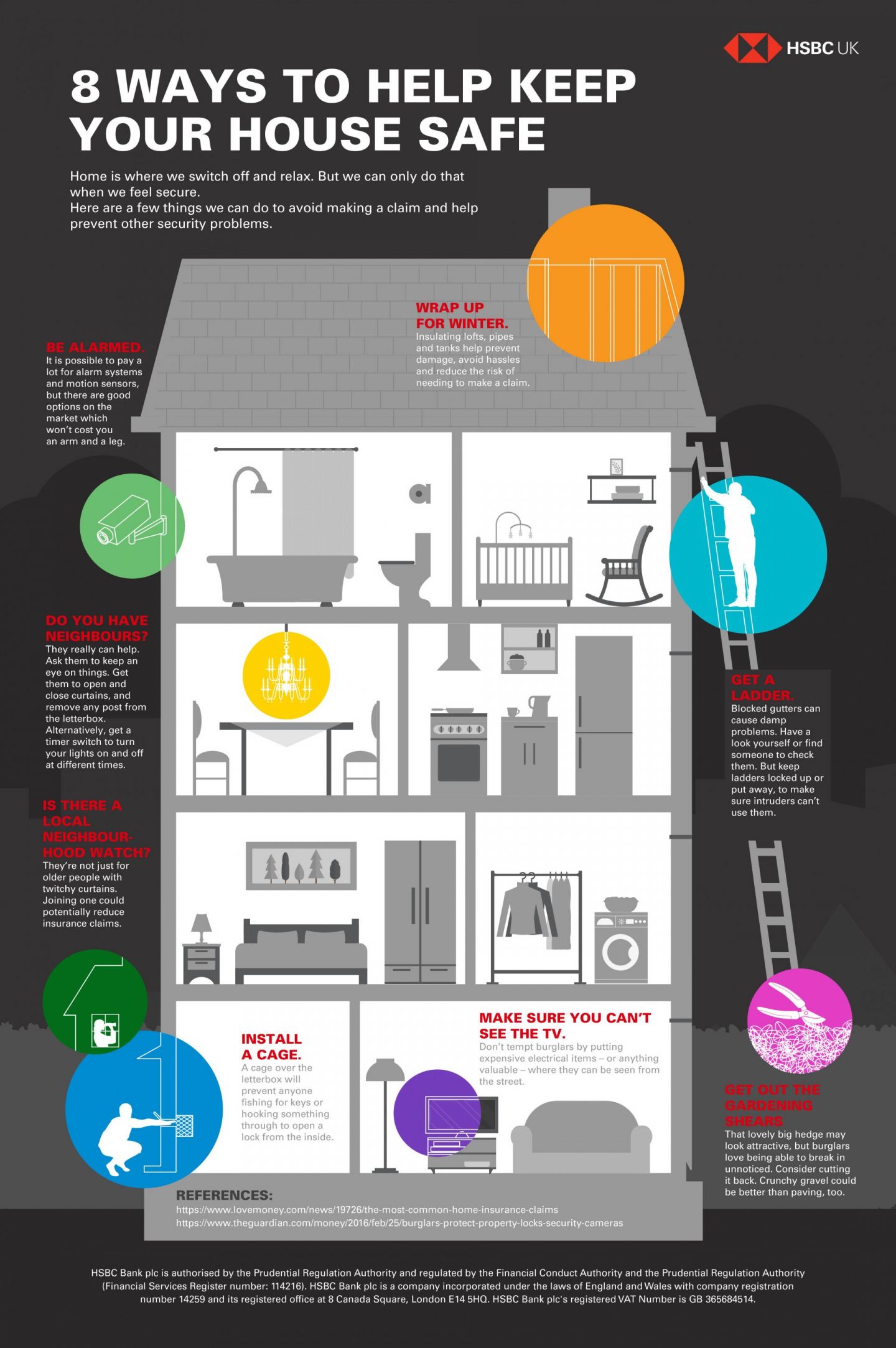 Disclosure: I was commissioned to produce this article and was compensated for doing so.
Interested in this blog post? Well have a read of these...