Earlier this week I took part in Oxfam's latest fundraising initiative, Dressed by the Kids Day. The aim was to get sponsored and raise funds for the charity by letting the children choose your clothes.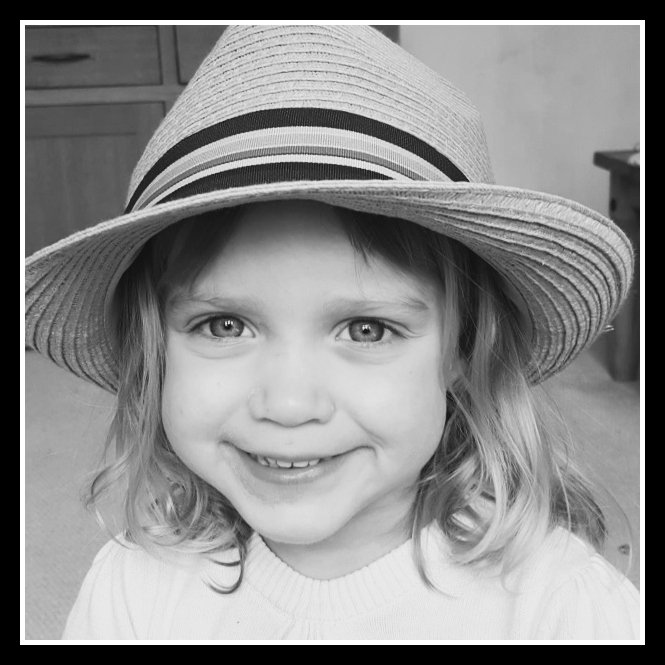 This picture was taken while my youngest daughter, Izzy, was going through my wardrobe. She took a liking to this hat and struck this pose so I could take her picture. I originally posted a colour version on Instagram and it got quite a few likes.
I thought it looked equally good in black and white. I'm linking the image to the #MySundayPhoto linky hosted by the Photalife blog.
If you want to see me wearing the clothes selected by Izzy, check out this short video (it's only three minutes and features an even better hat).
Photalife is hosted by the effervescent Darren Coleshill and the two of us share a rare honour. Both of us have been shortlisted in the Brilliance in Blogging Awards (#BiBs2016), Darren in the Social Media category, while I am in the Reader's Choice category. If you are planning to vote in #BiBs2016, please do keep us in mind (voting is very easy, just follow this link).
Have a great bank holiday weekend.
Interested in this blog post? Well have a read of these...