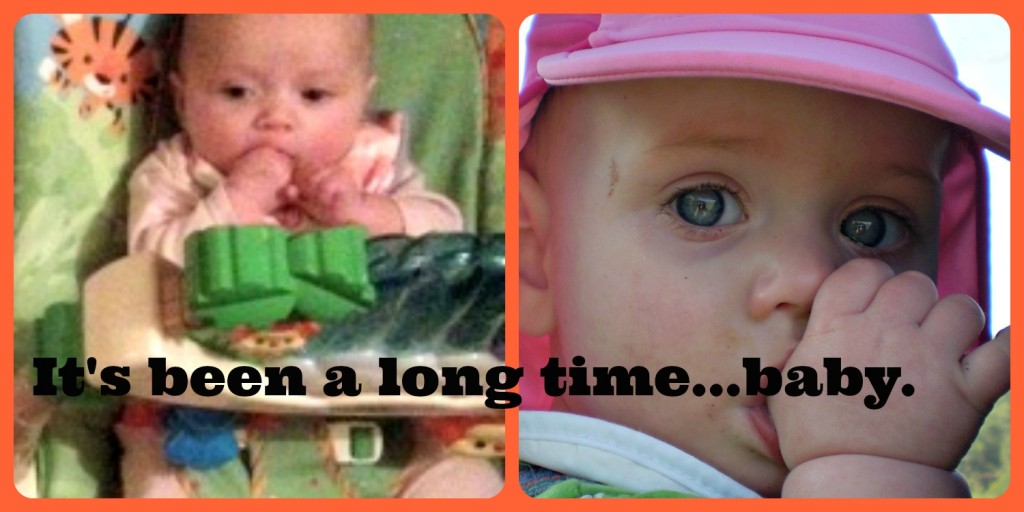 You know when you read a blog post that inspires you? This happened to me the other day.
It was this one about baby carriers written by Dave who writes the Dadventurer blog. It got me thinking about how grown up my kids are now. It's a slightly uncomfortable truth in many respects, but Helen, who is six, and Elizabeth, who is almost three, have well and truly passed through the baby stage.
Last night I was sat down doing numeracy homework with Helen. She was doing sums well beyond my capabilities at her age, a sign both of how much she has matured and how good modern teaching methods are.
I've been pondering what I miss about my kids earliest days. Here is a list of five things I miss from that ever-so-special part of their lives;
The contented look of a sleeping baby that's just been fed. There was nothing quite like holding a sleeping baby who had a full stomach, the look on their face so peaceful (just FYI mine were largely bottle fed for medical reasons so I got to experience this more than most men).
Long walks with a baby strapped to me in a carrier. I have Dave to thank for reminding me of this. Child No1 lived in a carrier. I took her for walks, went shopping and did housework with Helen on my front. Sadly, Toddler Adams was never that keen on being in a carrier which is a shame because I loved using one. I sold a load of baby stuff a while ago but there was one thing I couldn't get rid of; our first BabyBjorn.
The days when the children would eat pretty much anything. In particular this applied to Toddler Adams who had a ferocious appetite when she started on solids. Thankfully neither of my kids is too fussy and new foods are usually accepted and become a part of their diet. Even so, new foods are always treated with the utmost suspicion at first.
The days when Daddy Magic would impress the kids. You know the kind of thing; producing a coin from behind a child's ear or making it disappear. On one occasion I dropped a grubby-looking soft toy into my jumper while an identical, clean toy fell out the bottom. The look on Helen's face was priceless as she couldn't figure out how I'd done it. Having messed-up a couple of magic tricks, the kids have rumbled me and no longer think I am worthy of my stage name; The Great Ovavoo (oh come on, everyone has a stage name, right?).
The days when the children would sleep on long car journeys. Sure, they still nap, but a lengthy sleep is very rare indeed and as they get older, arguments from the back seat are increasingly common. With the terrifying march of time, I am realistic to the fact it'll be my wife and I in the back seat and one of the kids driving us before we know it!
Can you relate to this list? What things do you miss from your children's earliest days?