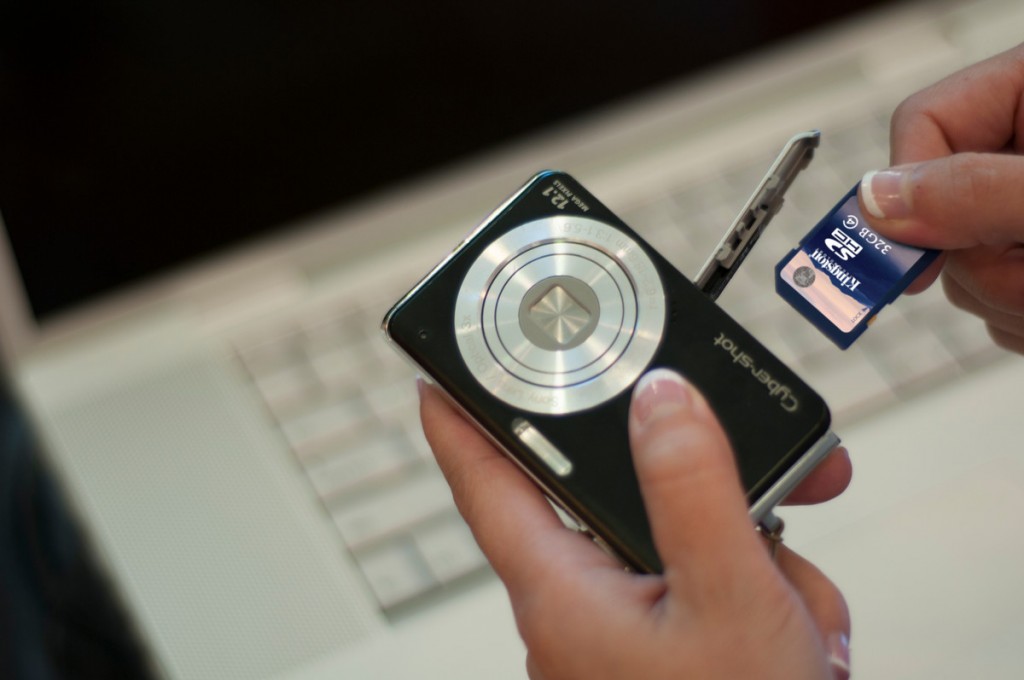 As many bloggers will probably know, it can be a frustrating task trying to store all your freelance work.
The internal space on laptops nowadays is getting smaller and smaller. Laptops offer anything from 160GB to 1 terrabyte but the average device now has around 320GB, 500GB or 640GB capacity which means retaining all your articles and images safely and securely is becoming more difficult.
Hard drives are the most common form of storage in a laptop but accessibility is restrained. Memory cards on the other hand are the preferred choice for many bloggers who wish to store and transport large amounts of data.
The portable handy little devices are becoming more and more advanced, now available in an array of shapes, sizes and formats.
But how many pictures can be stored and which one is right for your individual needs? Here's an expert help guide produced by KingstonMemoryCards.co.uk:
How many images can your device hold?
It's worth noting on your camera it should display how many images you can save but here is a rough breakdown of storage capacity. Please note if you are storing raw files you will need more storage.
What Kind of Memory Card Is Best For You?
Most cameras use SD and SDHC which stands for 'secure digital' or 'secure digital high capacity'. If you're simply taking your own generic images to include in blog posts or landing page copy, you'll often find that a 32GB is sufficient space for storing all your photos.
However, if you're taking lots of professional ones for graphic use etc, greater capacity will be required.
But it's not just about storing the images; how are you going to access them? Speed is key as after all, time is money. The longer it takes you to upload all your files to a computer or laptop device will mean less time blogging.
Speeds vary from Class 4 4MB/s to Class 10 90MB/s U3 which offer faster performance and shooting as well as ultra high quality. One thing's for sure, you'll never miss a shot with these kinds of ultra fast memory card!
Breakdown of Memory Card Types:
Compact Flash Ideal choice for professionals or semi professional/amateur photographers. Blazingly fast read and write speeds, compact flash memory cards are robust and reliable.
MicroSD (32MB to 2GB) MicroSDHC (4GB, 8GB, 16GB & 32GB)These were first introduced for mobile phones and had a restricted capacity of just 2GB. They're now available in up to 32GB, referred to as microSDHC and have become much more advanced in terms of offering higher storage on mobile devices for music, videos, pictures and games.
SDHC (4GB, 8GB, 16GB & 32GB) Otherwise called 'Secure Digital High Capacity', these are fast becoming the most popular type of memory card and are almost exclusively found within digital cameras and camcorders.SDXCThis comes from the family of SD memory cards and is the extended (XC) capacity of the SD/SDHC memory card. There is plenty of room to store images or record hours of high quality HD 4k video and bigger and better springs to mind.
What's the ideal memory card for the pro blogger?
If you really want to go all out and take your work to the next level, a 128GB SDXC Memory Card U3 80MB/s 90 MB/s reads up to 9x faster and writes up to 8x faster than standard Class 10 SD cards, providing faster upload times and lets you edit faster too, especially when using USB 3.0 card readers.
Disclosure; This guest post was written in collaboration with KingstonMemoryCards.co.uk, the go-to-experts in Kingston Memory Cards. Visit the website today to browse a vast range of devices with extensive capacity, memory type and speed.  
Pic credit: Shutterstock.
Interested in this blog post? Well have a read of these...