A short while ago I sent friend and fellow blogger Darren Coleshill, who writes the Photalife blog, a little email. I proposed we meet up and make a video together. The aim: to discuss the camera and video equipment we use.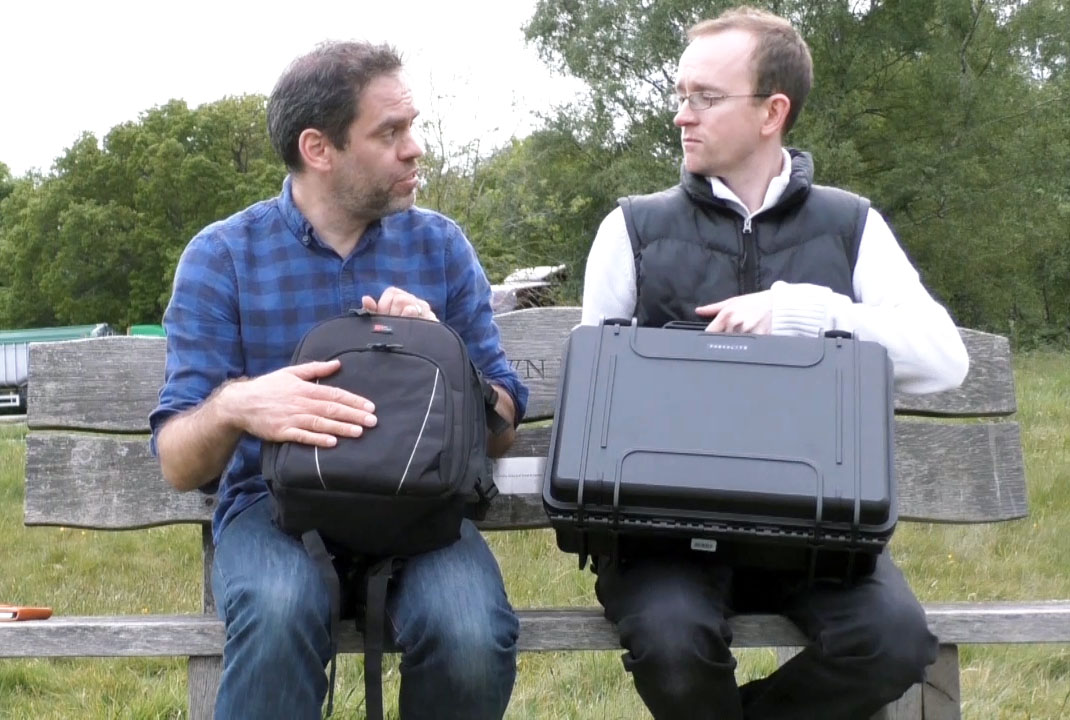 Darren thought it was a great idea and so we set a date. Alas, things didn't go too smoothly at first as either illness or poor weather prevented us from putting our plan into action and we had to cancel our get together several times.
Last week, however, the weather behaved and no one fell ill. We finally met and shot our video on the edge of some common land half way between our two homes.
Click play on the video below to see what happened. Hope fully you'll agree we do a superb Ant and Dec.
I've wanted to do something collaboratively with Darren with ages so I'm delighted this came off. I can think of no one better to talk photography with.
Between the two of us, we arrived with an obscene amount of equipment. Darren had his Nikon camera and the world's largest lens while I turned up with my rather basic Canon DSLR and basic GoPro. I did, however, redeem myself by bringing my DJI Phantom Drone and my Panasonic HC-V770 video-camera.
We flew the drone, flicked through Darren's photography 'Bible' and I looked on in envy as Darren showed me around his camera. We also discussed techniques and how we go about shooting photographs and video in various scenarios.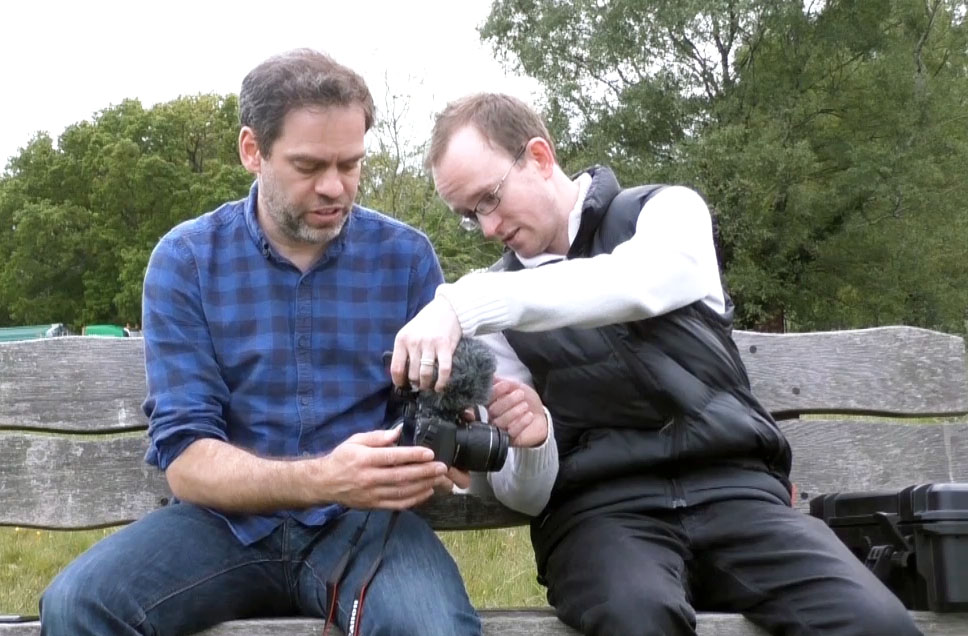 We've both recorded our own versions of the video. Below you'll find Darren's.
We're thinking of recording another video next month. This is where you come in.
Is there anything (…within reason) you'd like us to discuss on film? It could be photography or video related or perhaps about fatherhood and family life?  If you can think of anything, please either leave a comment below or on one of our videos.
We hope you like our videos and please don't be shy of suggesting what we should record next month.
The downside of making a video with Mr Coleshill? It's proven to be an expensive business for me. Having seen the lightweight camera tripod and higher-end GoPro Darren uses, I rushed off and bought some new equipment for myself.  Who knows what I'll end up buying after we make our next video?
Interested in this blog post? Well have a read of these...