During school holidays, my camera and I rarely get to spend much time together because I'm usually busy entertaining the kids. Helen and Izzy have been on half-term this week and so, apart from one quick drone flight, I haven't the opportunity to dedicate any time to photography. This colourful image of a sunset is one I took a couple of weeks ago.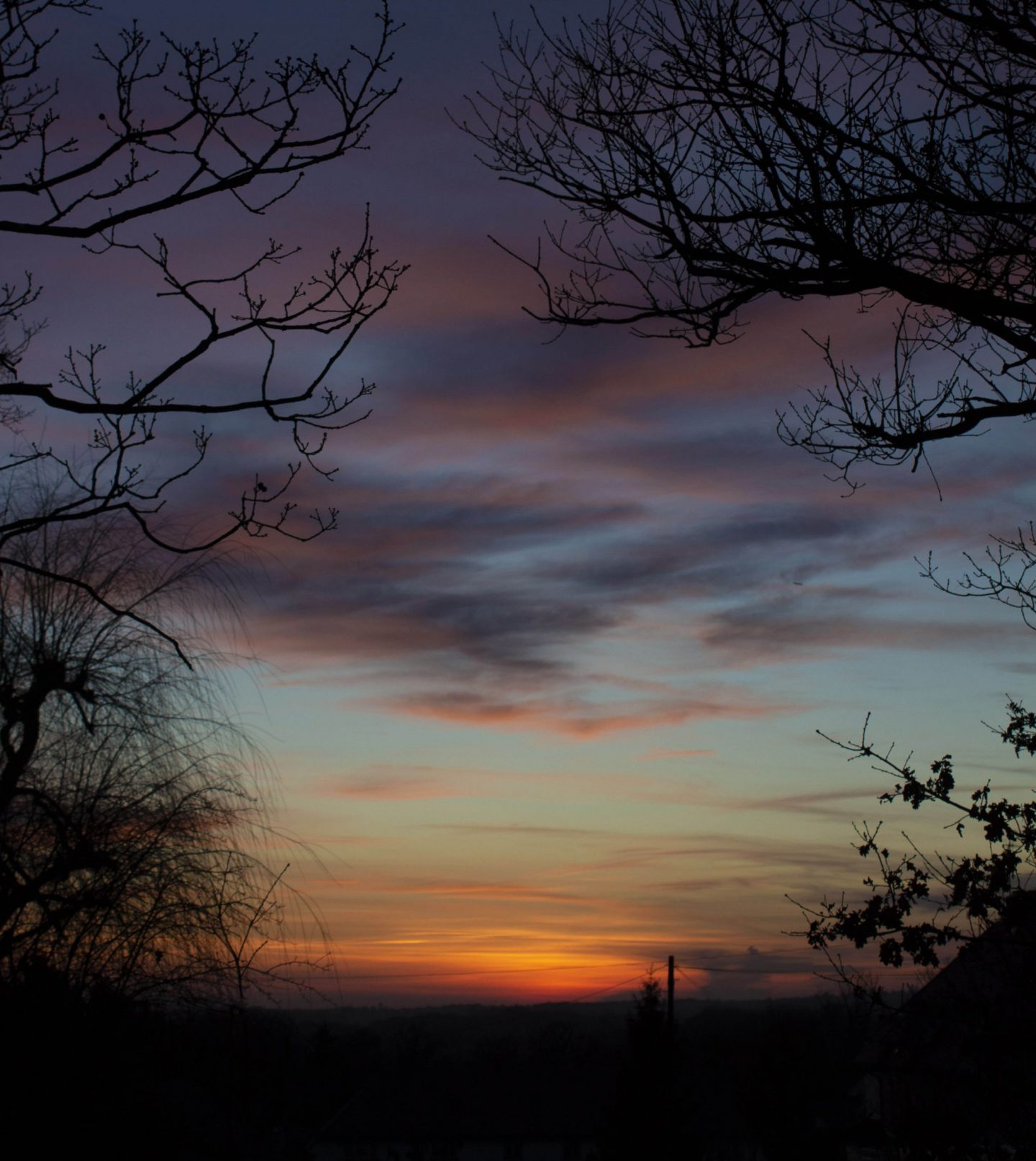 I wasn't alone in admiring this winter sunset. Helen was captivated by it. She was the one who persuaded me to take the picture. The sun had already dipped below the horizon and this scene was rapidly disappearing.
I didn't think I'd have time to grab my camera and run up the road to a good vantage point before this scene disappeared completely. Thankfully, I listened to Helen and just managed to get the picture before it vanished.
All the while I was doing this, one of our neighbours was out in the street trying to take the same image. Clearly the scene in the sky was too good to ignore!
I popped the image on my Instagram feed and it instantly started getting likes. On that basis, I thought I'd share it on the blog.
I hope you like the picture. I like the way the trees frame the sunset in addition to the wonderful colours in the sky. I guess it goes to show that it's often worth making the effort to get that picture (and that my daughter has a good eye for a great photograph).
Interested in this blog post? Well have a read of these...