At the very end of February, I did an in-depth interview with Jane van Zyl, chief executive of Working Families, the flexible employment charity. We discussed all manner of issues related to working culture: How tech can help you work flexibly, the challenges employees face when wanting to work flexibly, how many people have the option to work flexibly and even the potential impact of Brexit on flexible working. The intention was to publish the interview a few weeks later, towards the latter half of March. Then Coronavirus happened and flexible, remote working rapidly became the norm and pretty much everything we discussed was out of date!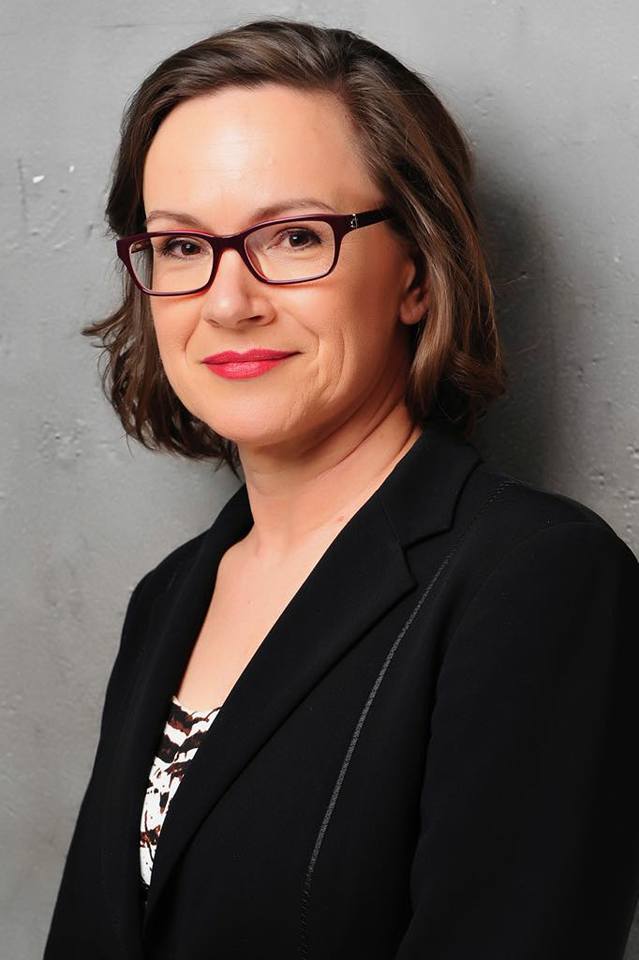 With so many people suddenly finding themselves working from home while also homeschooling children who can't attend school, demand for Working Families' services has rocketed over recent weeks. Even so, Jane was kind enough to find the time to answer some supplementary questions about the impact of COVID-19 on working practices and what may happen in the future.
I hope you find Jane's insights of interest. If you are interested in finding out more about Working Families or would like assistance with a flexible working issue, you'll find the charity's details at the end of this post.
Okay, just a basic question to begin with. Could you introduce Working Families and explain what it does?
"Working Families started about 40 years ago. We are the voice of people who are not getting the flexible working they want.
"These people phone our legal advice services or email them, or nearly 800,000 of them read our advice pages on our website. They tell us about what's not working, where they are being discriminated against. We work with good employers who want to make flexible working work for the people they employ. We help people bring their policies to life.
"We train line managers, we review working patterns, and we take both of those views into our policy work."
Flexible working isn't just about mums and dads is it? There are many groups of people who wish to work this way.
"It's not just parents or carers. Increasingly flexible working is something that's being demanded by older workers, worker's who are disabled, by young people who are just coming into work and by people starting their careers. Lots of people have different things they want to do with their time outside of their employment."
Working Families has produced a report (Weathering the Storm) based on queries it has received following the introduction of the strict social distancing measures. What have been the main findings of that report?
"Overall, the report shows how COVID-19 has exacerbated existing challenges and inequalities that working parents face on a daily basis. Many of these problems pre-dated the pandemic, but have been brought to a head in the past few weeks, particularly following school closures.
"The report looked at queries we've received on our free legal advice helpline for parents and carers which have more than quadrupled since the pandemic started. It found that many parents are struggling with inflexible employers, inadequate social security safety nets, and gender discrimination."
The report highlights how many working parents are having childcare issues at this time. How can employers help with this?
"During this time when most parents will have children at home, the most important thing I can recommend is for employers to be even more flexible than usual. In an ideal world, work and childcare shouldn't happen at the same time, but this is an unprecedented situation.
"Managers need to have grown-up conversations with the parents on their teams about what is and isn't achievable. There is no one-size-fits-all solution that will work for every parent, but when managers are willing to be flexible about working patterns, it can make a world of difference for those with childcare responsibilities. Working Families has a free resource on managing remote workers, which could be very useful for managers who are new to flexible working."
What about people with different caring responsibilities, what issues are they presently facing?
"Unpaid carers for elderly or disabled friends or relatives are facing many of the same issues that parents are, particularly if formal care arrangements have fallen through. Our legal advice team has a dedicated page for carers on their employment rights during COVID-19."
I appreciate this is a dramatic statement, but over the past few weeks, haven't we seen a seismic shift in working practices, the likes of which employers and employees have not had to adjust to before, especially at such ferocious speed?
"Yes, absolutely. Since the virus emerged, we've seen an increasing number of employers adopt flexible working incredibly quickly to mitigate the risks of spreading the illness. What's becoming clear is that there will be no going back to 'business as usual' after the pandemic. 
"We're optimistic that in many cases, employers will recognise the far-reaching benefits of flexible working, including increased productivity and engagement from staff, and that they will continue to embed flexible working into their business long after the coronavirus has run its course."
While the negative impact of Covid-19 can't be underestimated, does the rapid and widespread introduction of flexible working and social distancing present a massive opportunity to prove flexible working works?
"Yes; this pandemic has forced some employers to innovate and modernise their ways of working. Obviously, there are some parts of this current COVID-19 setup, such as working from home whilst looking after children, that aren't ideal. Even so, many employers will be learning what we already know: That flexible working can be an incredible asset to a business."
What are the main challenges you are hearing from employers about the challenges they are facing at this present time?
"Our employer members represent best practice in flexible and family-friendly working, so we've actually been hearing more about the upsides than the downsides. One trend we've seen is that this pandemic has allowed teams that traditionally weren't flexible to 'try out' flexible working, with positive results.
"Our employer members are investing in the wellbeing of their staff members, creating support networks and hosting internal events to keep morale high. One great example of good practice during COVID-19 is Superdrug Our Q&A with them explores how they're supporting parents and carers during this difficult time.
What would be the top three tips you would give to someone who is trying to balance homeschooling / caring responsibilities and working from home at this time?
"1. Be open with your manager and your colleagues about your childcare responsibilities and how they will impact your working day.
"2. Be understanding about what others may be experiencing, and check that plans work for all team members.
"3. Remote working can often blur boundaries and lead us to work more hours—be mindful to not overwork and to carefully manage your physical health and your emotional and mental reserves of energy."
Moving on from the impact of Coronavirus, I was going to ask you about The Modern Families Index. Regular readers of my blog will possibly be aware of the Index, but could you say a few words about it?
"The Modern Families Index is something that Working Families has been producing since around 2012, and it's published by Working Families and Bright Horizons. The Index looks at what is happening today, in terms of where employers are on the journey to more flexible employment,
"This year, we'll look at five years' worth of data to see what changes have happened in that time. That information and data is going to be released on National Work Life Week in October. I'm really interested in seeing what that's going to say, but we do know that slightly more than 50% of the parents we surveyed have flexible working opportunities."
Has there been an improvement in availability of flexible working over recent years do you think?
"There has been an improvement. In 2020 it's around 55% and in 2015 it was 47%, so there's been about a 5-10% change we feel in the five years. We also know that more working parents are confident discussing family related issues with their employers.
If I think back to when I worked full time, the greatest challenges I saw or faced when it came to flexible working was actually, dare I say it, older managers who didn't appreciate that technology enabled people to work remotely, or flexibly, or from home. Do you think that can still be an issue?
"Oh absolutely, it can still be an issue. I think to be fair to line managers it can be very difficult for them. They are expected to produce and manage in exactly the same way that they always have done. Lots of them aren't given any training, and yet the world of work has changed.
"The line manager who hasn't had training often hasn't embraced the benefits of flexible working and can find it very difficult. Sometimes they'll say; 'I'd like everybody to start at 9:00 and I'd like everyone to be in the same place, and everyone to leave at 5:00.'
"That's not necessarily the way to get the best out of the people who are working for you. One of the things that we do is line manager training. We absolutely believe acceptance of flexible working needs a cultural change, and a lot of that change needs to be led from the top.
"For example, one of our members is Zurich, and every single job it advertises as flexible which includes part time, job share and so on. That's 100 percent of the jobs Zurich advertises, are advertised in that way. When Zurich made the decision, it came from the top having done a whole lot of work to do proper job design, to understand what was needed within the organisation and to meet the business needs.
"Zurich's line managers have reported the quality of applicants has improved and there's been a 25 percent increase in women applying for senior roles, and a 23% increase in the number of women applying for roles across the organisation. But, the quality of the applicants, both male and female, has improved and the number of people applying for these roles has increased.
Working Families has done a lot of work focused on the 'always on' working culture (when workers never switch off from work because tech enables you to work from anywhere at any time). Is that going to be the next flexible working battle?
"Yes, I think so. Again, one of the things that we emphasise is that when you work flexibly, part time, or in fact in any job, we think job design is one of the most important things
"Technology is fantastic, it has enabled us to work in different ways. There are all kinds of benefits that it brings to people if you are a remote worker, allowing you to interact with your colleagues in a way that you wouldn't have been able to five or ten years ago.
"One of the things that people in our survey tell us is that they are frequently working more hours and they are using technology to achieve that. They do think they are working more hours than they should be and that's partly driven by the fact that their job cannot be done in the hours that were assigned to it, or by the cultural climate within the organisation that they are employed.
"That's the issue with technology, that it's not actually, not necessarily always on, it's the expectation around the number of hours that it takes you to do the job."
Contacting Working Families
More information about Working Families can be found online, including advice for employees details of its resources for employers. You can also call the charity's helpline on 0300 012 0312 (at the time of writing, the helpline is open Monday 1500hrs-1700hrs, Tuesday 100hrs-1200hrs and Thursday 1000hrs-1200hrs).
Interested in this blog post? Well have a read of these...