Toppbox is one of the men's skincare and grooming subscription services I am most familiar with. I have reviewed the service in the past but not for a long time and things have changed.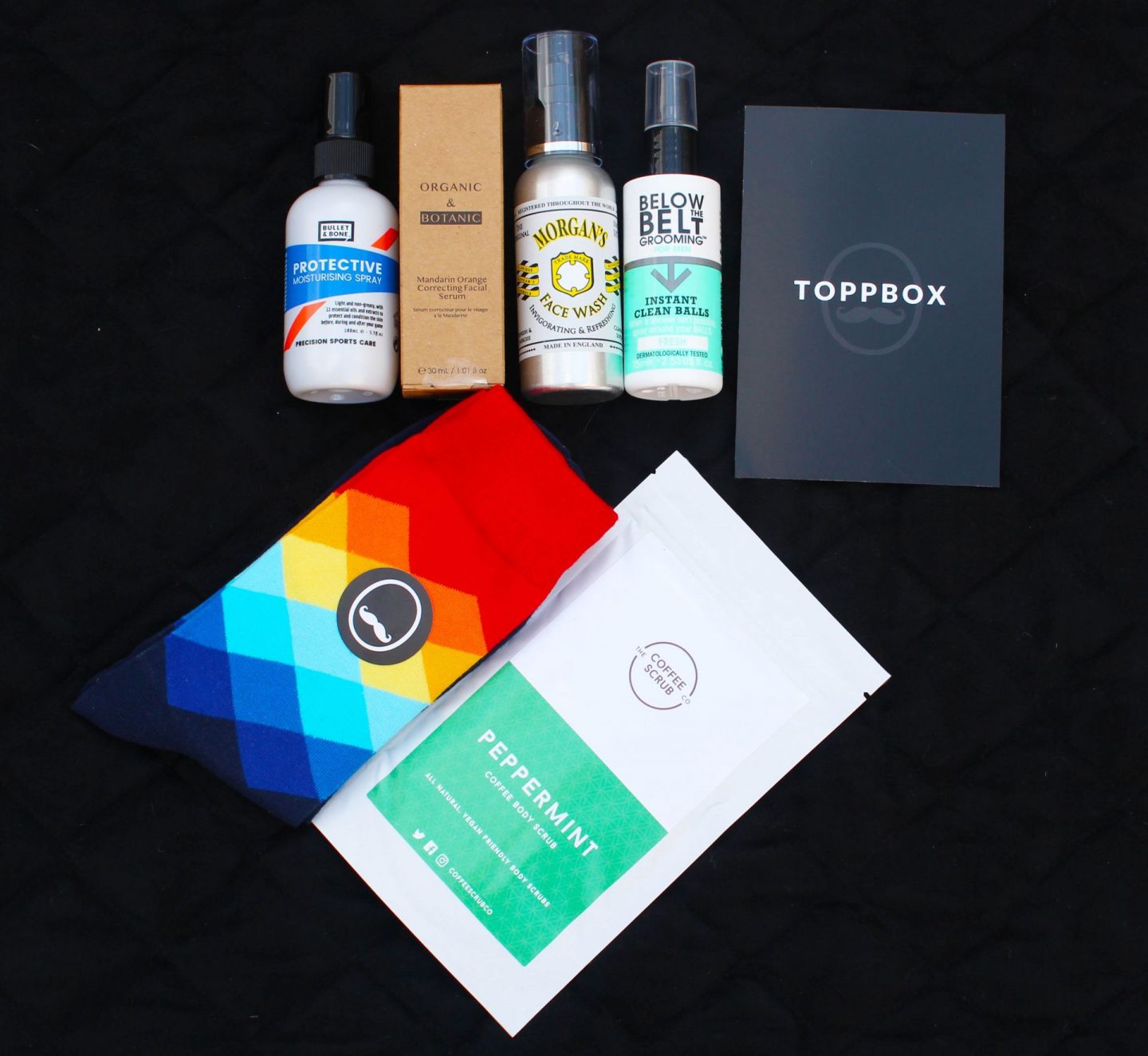 When I last reviewed Toppbox back in 2016, it was a subscription service costing £10 a month. These days boxes are dispatched every two months and you pay £24.
In each box you receive between five and seven items with a retail value of between £50 and £70. In the past, Toppbox has always come up with an imaginative, good quality array of items.
Previously, I've generally been familiar with the products sent to me. Not so any more. The Toppbox team has gone out of its way to source some off the wall, but very good items.
There was also a pair of socks in this box. I'll simply say they are good quality and a fun addition to the box which can be purchased separately from Toppbox for £6 a pair.
Here's a summary of what I was sent on this occasion.
The Coffee Scrub Co. Peppermint Coffee Body Scrub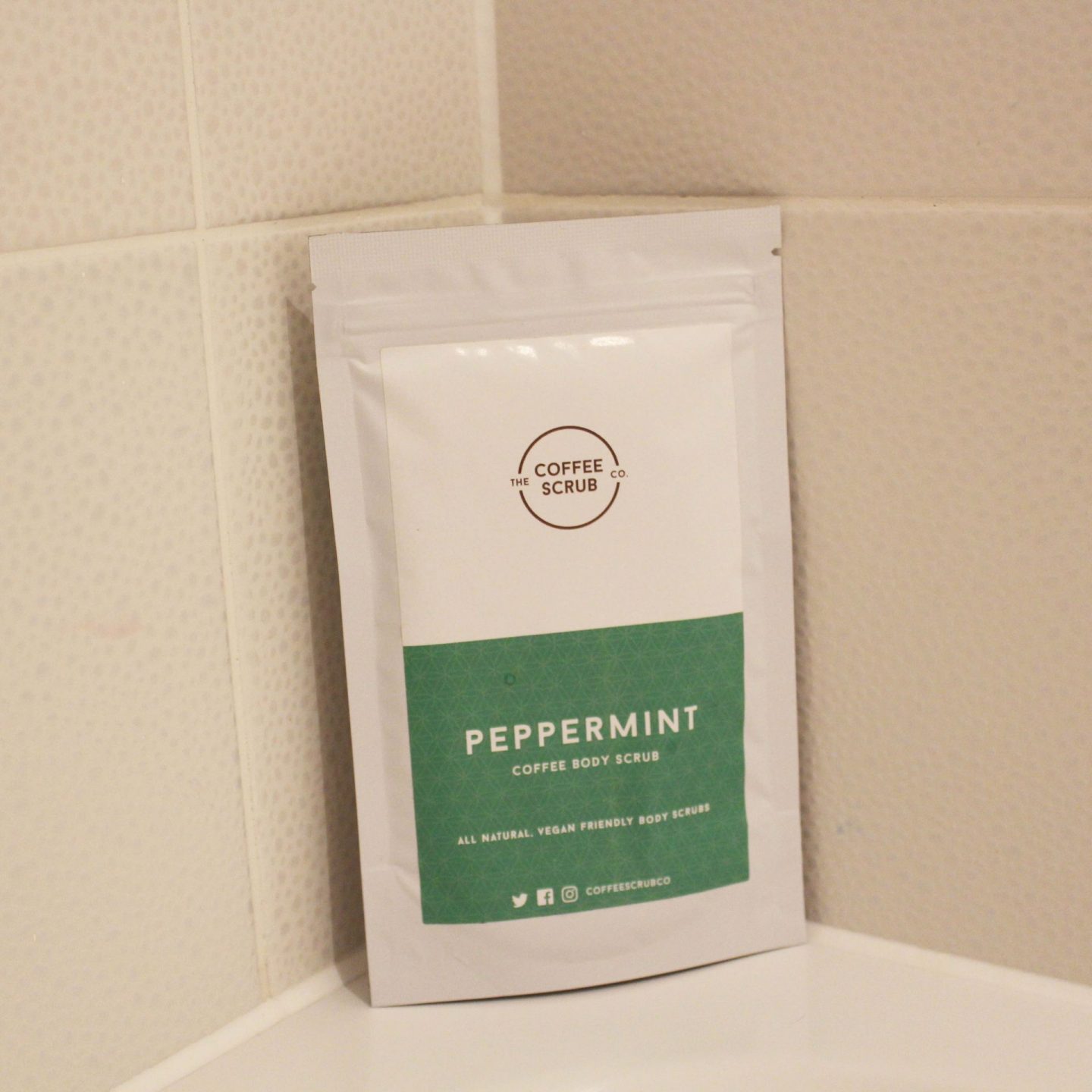 This scrub was the runaway success of this month's selection. That said, I didn't expect it to be. I put off using this product because I thought it would be messy and would be a bit harsh on my skin, but I was very wrong. After the first time of using it, I was hooked.
The scrub is made up of coffee grounds, Epsom salts and peppermint. You rub it on to the skin and the natural ingredients exfoliate, nourish and hydrate the skin.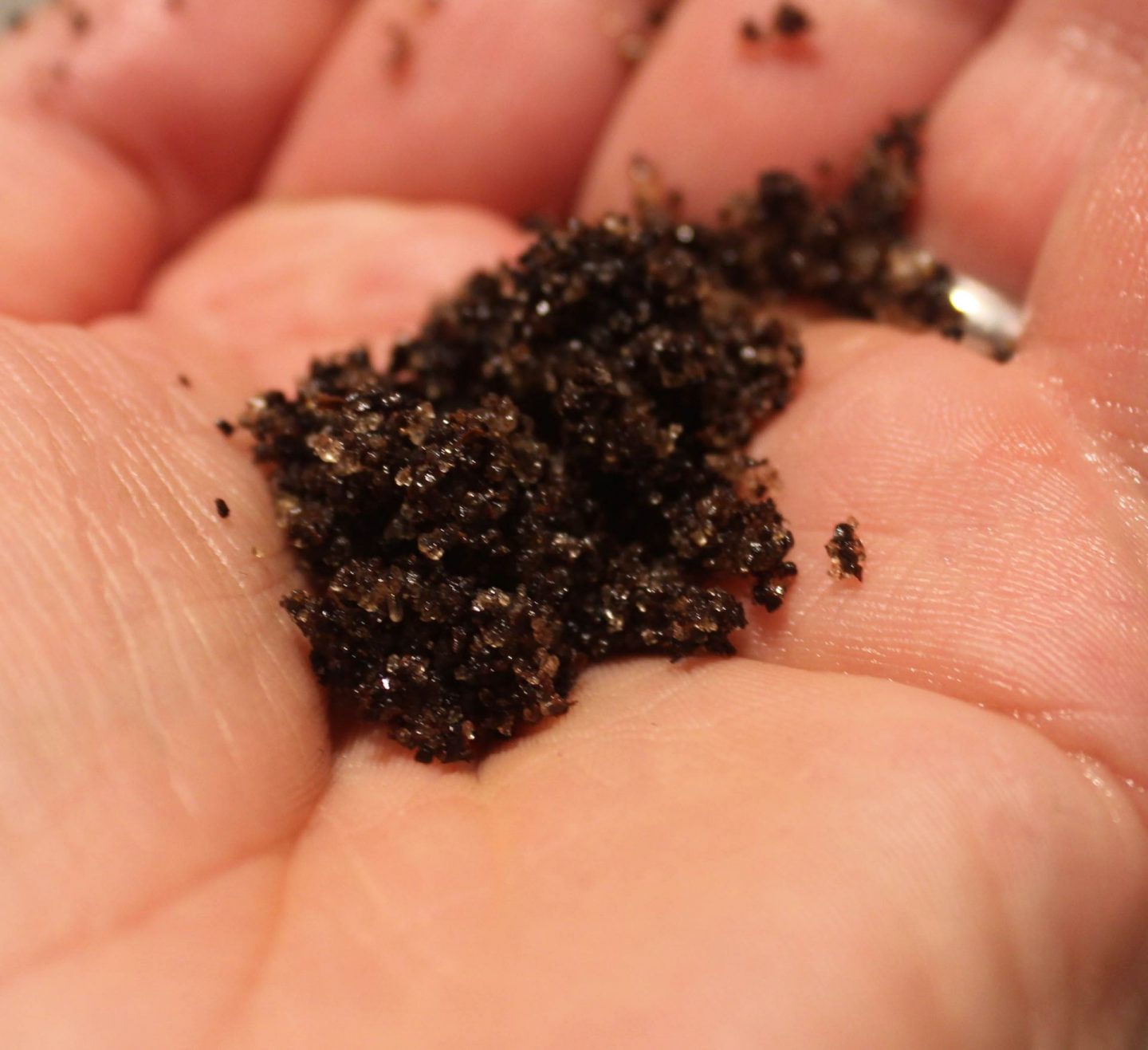 They also leave you feeling very refreshed. I have no idea if you can ingest caffeine through the skin, but I felt invigorated after using this scrub so it was ideal to use first thing in the morning.
Just be advised that you do have to clear up after using this product as you have to wash the coffee grounds away. I found the best place to use it was in the shower. Bought independently, The Coffee Scrub Co Peppermint Coffee Body Scrub would cost £10 for a 150g packet.
Morgan's Pomade Face Wash
Don't be put off by the name, this is definitely a face wash and not a hair pomade! This is a very nice smelling face wash that lathers up with ease.
It comes in a very distinctive metal, pump dispenser. It was a very refreshing product to use. It contains provitamin B5 and peppermint and is designed to give your face a deep cleanse and balance the skin's natural pH level. Bought on its own, this product has a price tag of £9.50 for a 100ml bottle.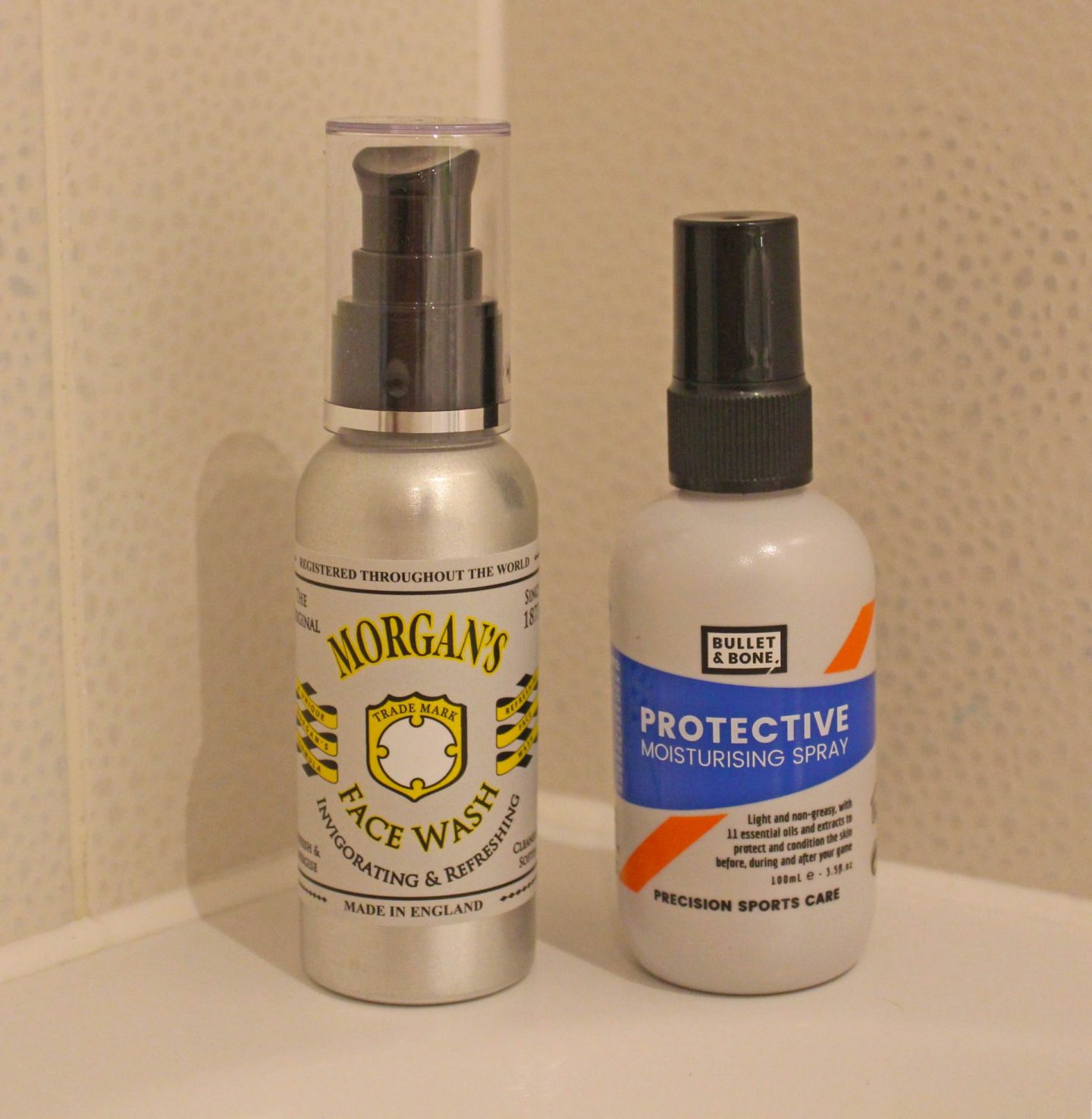 Bullet & Bone Protective Body Moisturising Spray
This was an interesting product. It's essentially an all-over moisturiser that comes in a spray bottle, specially designed for those who live an active lifestyle.
After all, sport takes its toll on your skin, as does showering afterwards. This protective body spray contains 11 essential oils and it works easily into the skin.
It's suggested you use it before working out and after showering. That said, you can use it as a normal moisturiser as part of your grooming routine. If you were to buy this direct from Bullet & Bone, you would pay £13.99 for a 100ml bottle.
Organic & Botanic Mandarin Orange Facial Serum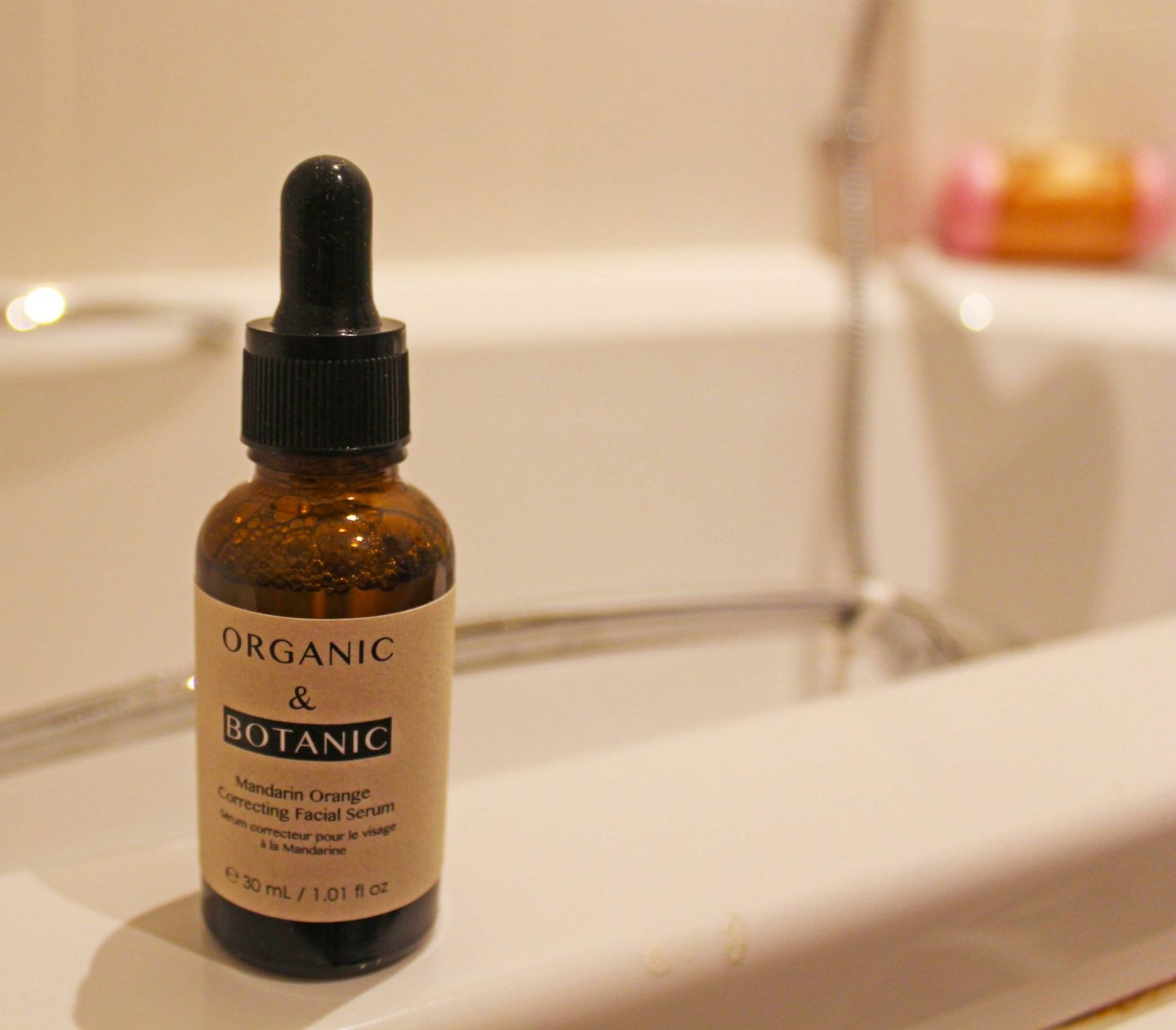 This was an intriguing addition to the Toppbox selection. Coming in a glass dropper bottle, I wasn't entirely sure what to make of this facial serum.
Facial serums aren't all that common for men. They're a type of moisturiser but they are made up of much finer molecules so penetrate deeper into the skin. It's generally suggested you use them at night time and Organic 7 Botanic recommends you only use a few drops.
It contains ingredients such as sea buckthorn (rich in vitamins A,C and E) to nourish the skin and Rose Otto to rejuvenate the skin.
I can't tell you I have seen a huge difference to my appearance using this product. That said, it did leave my skin feeling very healthy after each application. If purchased from Dr Botanicals, you would pay £18 for a 30ml bottle, reflecting the fact this is a higher-end product.
Below the Belt Instant Clean Balls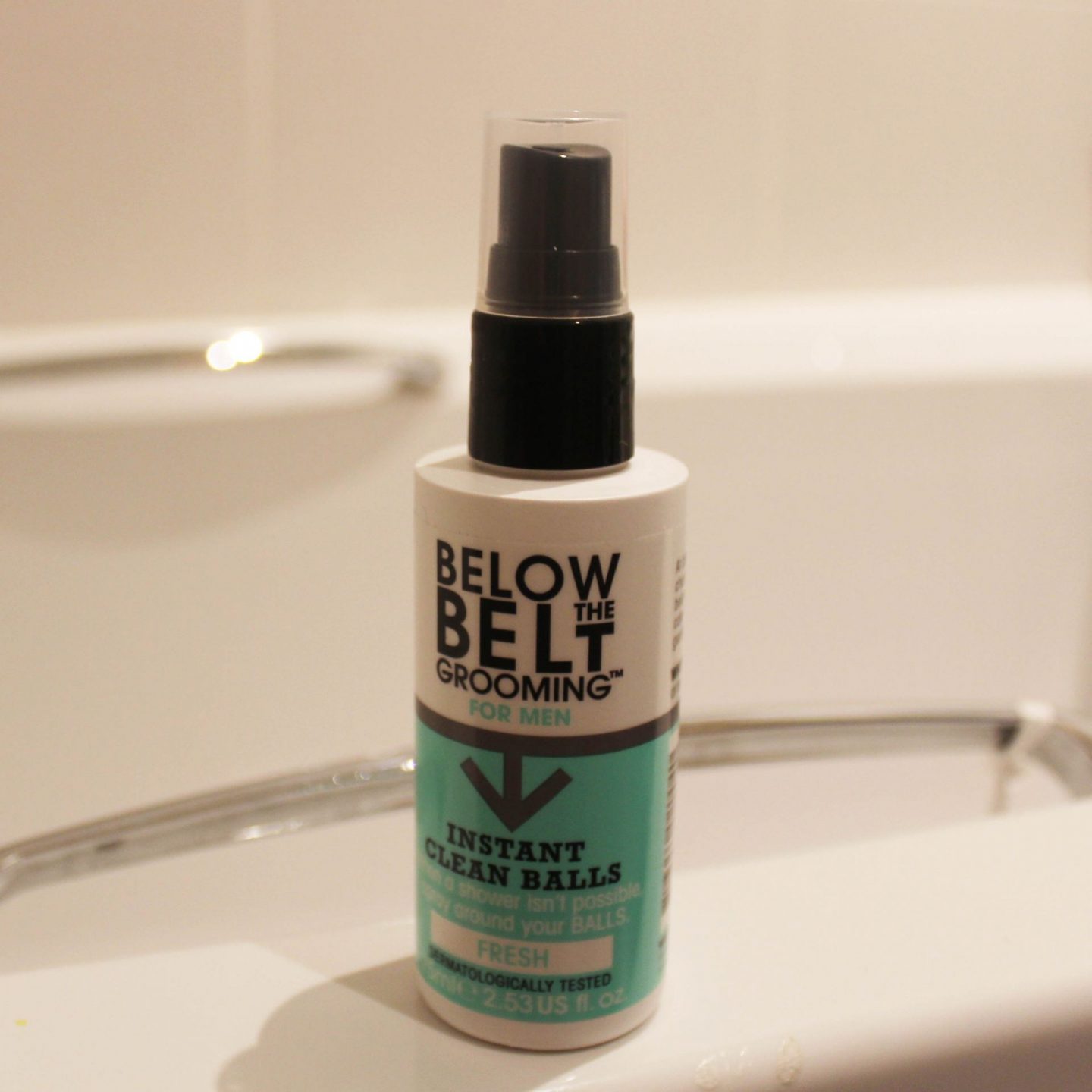 I wasn't sure about the inclusion of Instant Clean Balls in this selection. It's just not a product that appeals to me.
I am familiar with the Below the Belt range, but I've always felt that it's a bit of a gimmick (and I notice it's spawned an imitator or two just recently).
As the name suggests, this is, to be blunt, a spray on testicle cleaner / refresher. Call me old-fashioned, but I'll stick to soap or shower gel and water. That said, if you were to buy this direct from the producer, you'd pay £5.95 for a 75ml bottle.
Final thoughts on the Toppbox selection
On this particular occasion, Toppbox has put together a really diverse range of products. From memory, I don't think I had used any of these products before so I have been introduced to some wonderful new items and products that I would use again, in particular The Peppermint Scrub Co Peppermint Body Scrub and Bullet & Bone Protective Body Moisturising Spray.
If you consider the cost of this selection, Toppbox represents superb value for money. It's also very interesting the company has decided to provide boxes every two months. Considering how much you receive in each package, that's possibly more realistic.
I've enjoyed using these products. I'd say Toppbox is well worth trying out if you enjoy your male grooming products. Also, subtle hint that Father's Day isn't that far off so Toppbox may be worth considering for the dad that takes pride in his skincare and grooming. You can find out more or subscribe by following this link.
One final thing to say. This is a two part review. I will also be reviewing June's Toppbox selection. Keep an eye out as there will be a follow up in the summer.
Interested in this blog post? Well have a read of these...