When the schools closed back in March I was convinced they wouldn't open again until September. Lo and behold, they have opened and last week our eldest child was welcomed back into the classroom for a couple of settling in days before the 'big' return this week.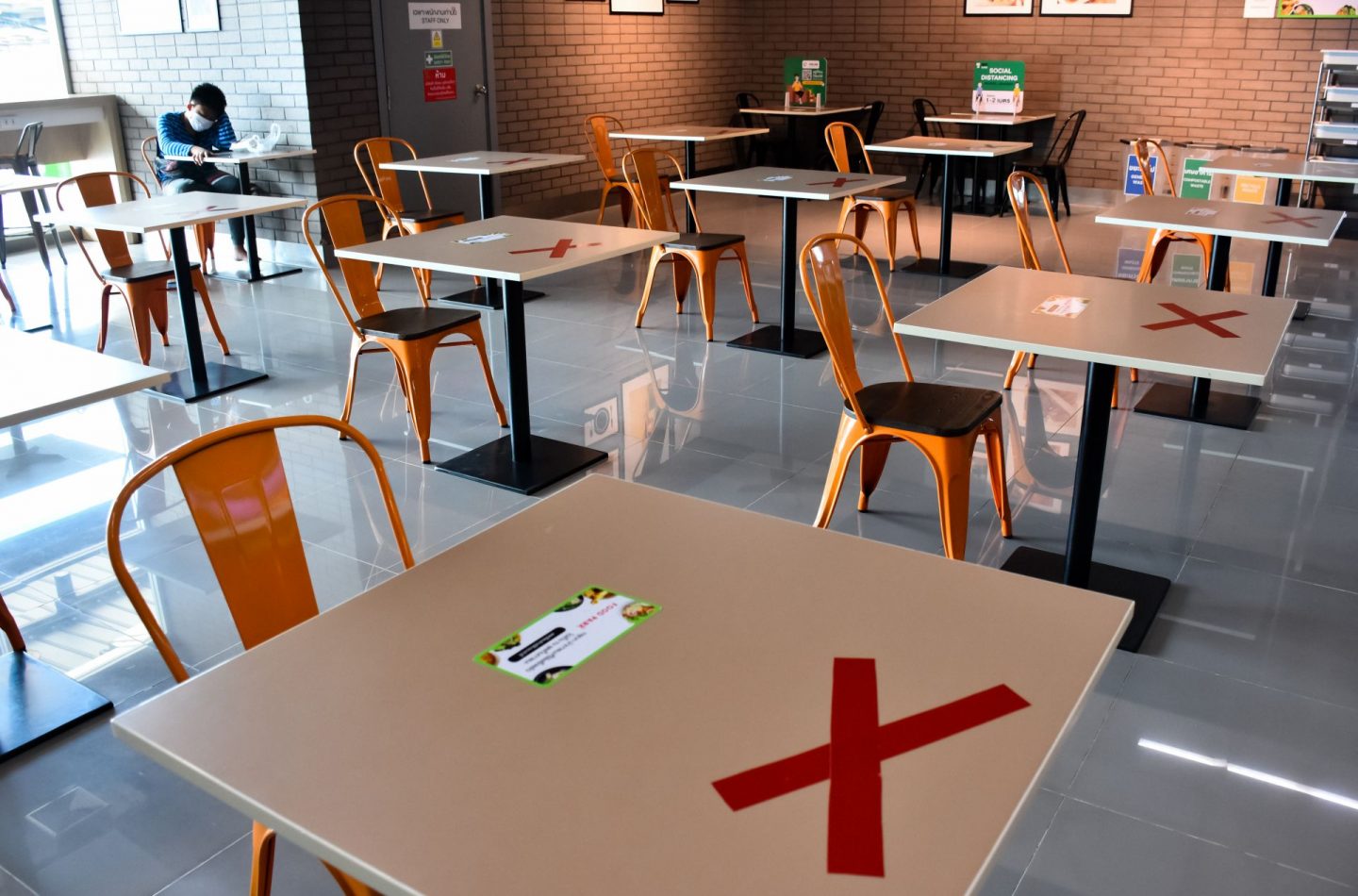 In truth she is unlikely to spend huge amounts of time in the classroom. While she has spent some lesson time in her re-arranged, socially-distanced classroom with 14 other pupils, the kids have been taught outside wherever possible.
Even that's only part of the story. While many schools have opened, my kids' school, like most others, is providing a limited offering. It's a shortened school day and four days a week.
The teachers have gone to enormous effort to make the best of a bad situation. I don't think their lives have been made any easier by piecemeal policy announcements being made at the Government's daily media briefings.
Making the decision
Before I go any further, let me tackle the huge issue that some of you will be wondering about: Was it a difficult decision to make about sending her back? In a word, no.
Of course, we had and continue to have concerns about the risk posed by COVID-19 in the school environment. We also have concerns over the possibility that our child, along with any of us, could have the condition already, be asymptomatic and pass it on to a teacher or other pupils. Both are possibilities.
For our family, the arguments for sending her back were threefold. Ultimately, there was a need to balance the physical risks of Coronavirus and the mental health of our kids.
When the rules were relaxed and we were all given the green light to meet with one other person, I arranged for Helen to meet up with a friend in a nearby park on a socially distanced basis. When the kids met up, they didn't know what to do at first. They didn't even say hello. They danced around each other for several minutes and I had the realisation that reintroducing Helen to friends and family was possibly going to be harder than Mrs Adams and I had appreciated. If there was an opportunity for increased social interaction, I felt we should do it.
Second, Helen is in Year 6 so needs to be prepared for secondary school. Some of that preparation is done in the summer term of primary school. The possibility to do that seemingly vanished on March 20.
Over the past couple of months, we have done some preparation at home. Nonetheless, my wife and I are not educationalists. We don't know what we're doing so we've completely made up what we've done! We'll carry on with our informal preparations but the fact Helen can return to school and receive some formal preparation from teachers is to be welcomed.
I confess that if she'd been in a different school year, we may have been a bit more reluctant to send her back to school. The opportunity to have her teachers help her prepare for the change was a major influence. Of course, our youngest daughter Izzy is not in a priority school year so has not returned, although more about that in a moment.
Third, Helen wanted to go back. I appreciate that parents will take the decision for Year 1 and Reception pupils, but when a kid's age is in double figures, you have to consider their wishes.
Every family is different
The decision to send children back has been contentious and controversial for some, but that was our thought process. I think we're all doing what's correct for our families and children and there should be no judgement.
We are fortunate to live in an area where infection rates seem to have been quite low and it's also a reasonably rural setting. As a family, we're lucky to have no underlying health conditions.
If our circumstances were different, we may well have made a very different decision. That said, we would have no issues with immediately hauling Helen out of school if we have any concerns.
Now Helen is back at school. . .
One thing has struck me instantly about Helen's return to school. Both she and her sister used to be very good at returning from school and putting shoes, coats and bags away.
These are the sort of small household chores that make running a family home so much easier. Based on the two days Helen was at school last week, she's fallen out of practice. Shoes, coats, bag, lunchbox etc. were dumped on the floor in the hallway on both days.
Also, on Friday I had to return to the school after drop-off because she'd left her water bottle in the car. I later on discovered her reading book had also been left on the back seat.
It's these small things that kids forget that they will need to relearn. The lack of routine is not doing them any favours. Helen's going to get a few weeks at school, a little refresher as it were, to remind her that she must take her water bottle, check she has the correct books and so on.
That said, I can see that having Helen back at school is not going to work out the way I expected. While I knew I'd grudgingly have to embark on the school run twice a day, I had assumed that only having Izzy to homeschool would be easier.
It's very early days but that's not proven to be the case at all. Without her older sister at home to play with, Izzy needs more attention.
If I were to be completely honest, the wheels have well and truly fallen off the domestic bus over the past week. Things are not going to get any easier as we have had confirmation that Izzy will not be returning to school until September (…assuming the schools open in September!).
The issues around the return to school are not one way traffic either. I'm having to remember to get Helen a packed lunch and to ensure she has all the clothes she needs and so on. I haven't had to do this stuff in over two months and it's a bit of a shock to the system!
I'm now considering childcare for Izzy a couple of days each week. That would make it much easier for me to work and with those commitments dealt with, I would have more time to focus on her homeschooling, time I just haven't had, if I were being honest, for the past fortnight.
The impact on other parents
Interestingly, I have noticed a bit of a change among other parents. I think most mums and dads have reached saturation point.
The keyworker school provision at the kids' school is now maxed out. I think parents possibly did all they could to avoid using it, but after two-and-a-bit months thought "why not?" and have been using it in bigger numbers.
I've had a few conversations with parents who are getting genuinely stressed about managing working from home and homeschooling. At first it was new, we were all getting used to it and we could laugh about it.
As time goes on and as the lockdown gets less restrictive, it's become harder to manage. I know that I haven't been able to dedicate anything like the time I was to homeschooling the kids when this all began. I also know I'm not alone.
The problem with the big summer of learning
Let me sign off with a few words about Boris Johnson's promised "Big summer of catch up." In principle it sounds like a wonderful idea. It also sounds like a dreadful knee jerk reaction to the issue of tired, frazzled parents and the demands of employers who want staff focused either on the job or on their kids' algebra.
After months of balancing work and homeschooling, most families just want to release the pressure. The idea of doing further schooling during August and September is not appealing.
I guess we'll have to see what provision is offered. If it involves the children returning to school for a couple of days a week, I may well go for it. If it involves me having to balance working from home and doing more homeschooling with the kids throughout August and September, then I think I'll take a gamble with their future education and stick two fingers up to it.
Good luck
Whatever decision you've made with regards to sending your children back to school (assuming you've had that option), I wish you the best of luck. If you're still mulling it over, you may want to have a read of this blog post about preparing your child for the return to school. These are very odd times and it feels like a huge experiment.
Roll on September when things could get really interesting. Very interesting indeed!
Interested in this blog post? Well have a read of these...