This may sound like an odd thing to say, but it's very difficult to see the sunset where we live. Last night I ventured out to take photographs of some nearby meadow land that has come to life with flowers in the recent sunshine. I happened to look up and felt this dramatic sunset made for a better image.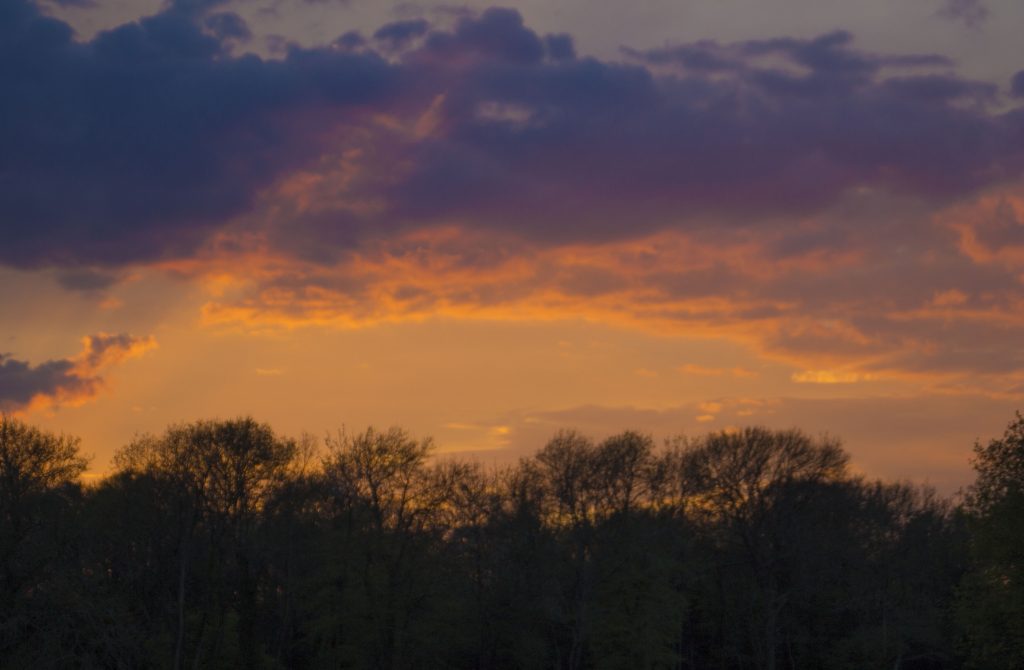 We're fortunate to see amazing sunrises from our house. I sometimes post the pictures to my Instagram account and they often get a good reception.
Living part way up a hill with forest land directly to the west, however, we don't really see sunset because the sun disappears behind the trees long before it genuinely drops below the horizon. I just so happened to be at the top of the hill when I noticed these beautiful, dramatic colours in the sky.
With hindsight, those dark clouds were quite foreboding and ominous. A couple of hours later a storm arrived bringing rain and lightning.
There was also a certain amount of luck behind this photograph. Our house move (there will be an update on the blog tomorrow, it's not going smoothly) has taken up a lot of my time but I have been getting out and taking images in manual mode. I'm no stranger to using the various settings on my camera but manual was the last one for me to crack and slowly but surely, I'm getting there. This is one of the better shots I managed to take this week using the manual setting.
I will be adding this to the #MySundayPhoto blogging linky. It's a great linky for anyone with an interest in either photography or blogging. If you click on the badge below, you'll be re-directed to the linky and you'll get to see a superb selection of imagery from a diverse array of bloggers.
Interested in this blog post? Well have a read of these...