As I revealed a few weeks ago, we recently had a horrible experience when someone tried to get into our house while we were all asleep inside. I went to town the next day putting a number of extra security measures in place.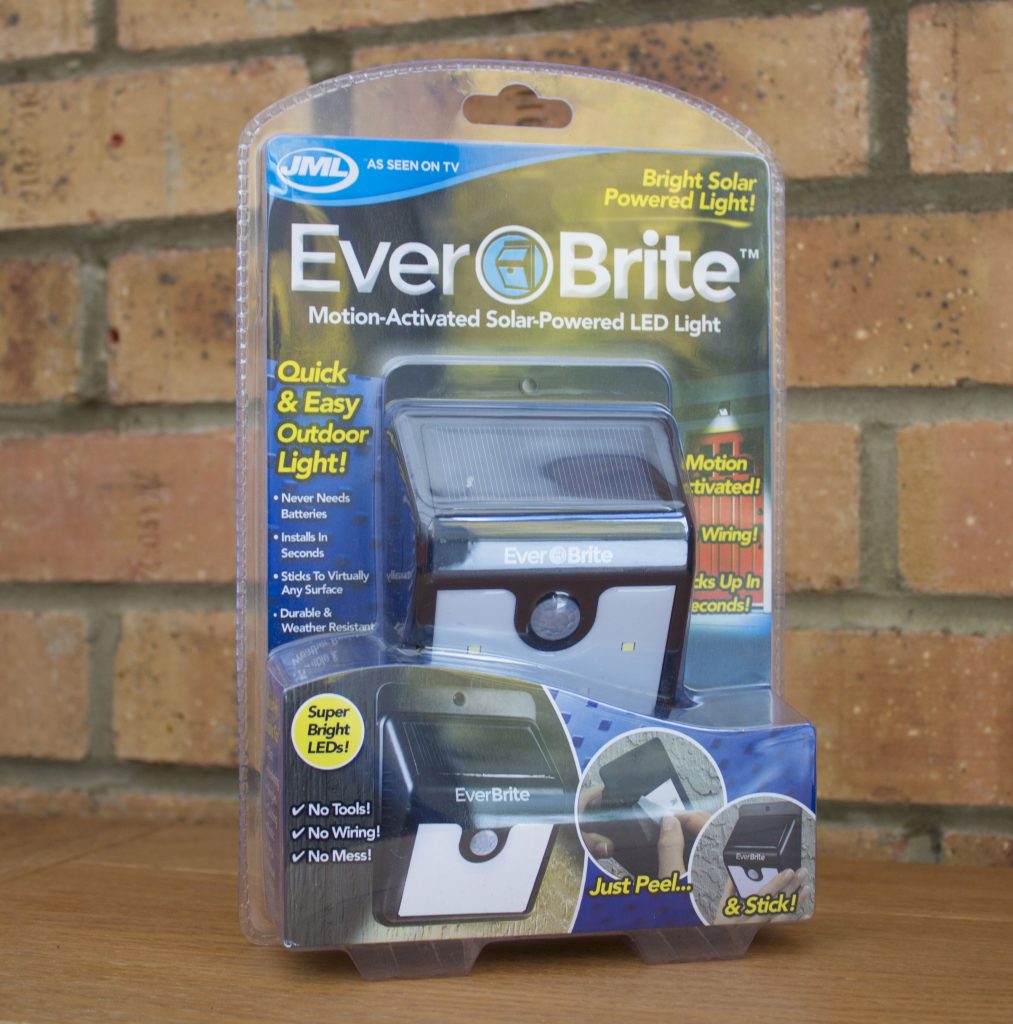 In a rather lucky coincidence, I had just been sent an EverBrite solar powered security light to review. The packaging promised the light could be "installed in seconds" required "no wiring" was "durable and weather resistant" and would "never" need batteries.
For a product costing just £19.99, these were big claims to make. Wanting to put some extra lighting up on the exterior of the property to deter thieves, I wasted no time in getting this light in place. Here's how the EverBrite has performed.
Installation
The EverBrite has an adhesive patch on the back. If you have a smooth surface to stick it to, you can use this. Alternatively, it has a hole in the casing so you can mount it to a wall using a screw.
I went for the latter option. It was then simply a case of flicking the power switch and the light came on. It was that simple.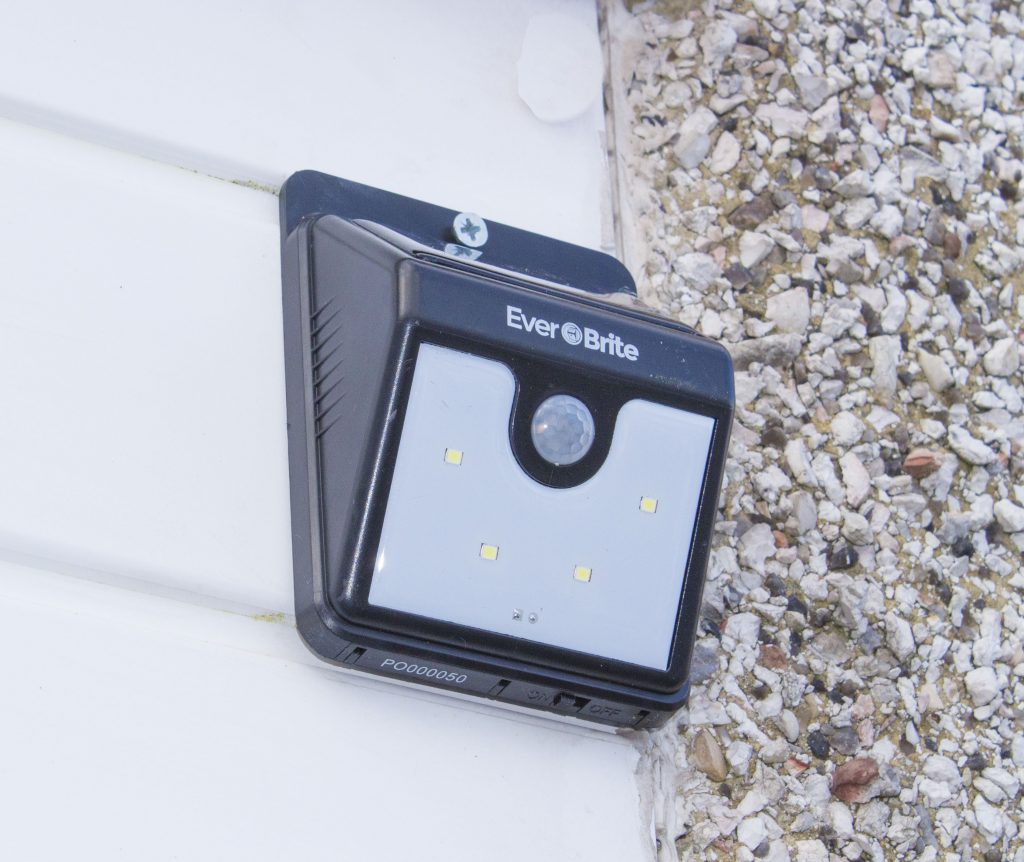 Performance
The light has a solar panel on the top. This charges the battery during the day so it's ready to come on at night.
JML claims one day's worth of charging is enough to power the light for 12 hours. I have had no way to test that claim, but the light has worked perfectly since I put it in place.
The light has a motion sensor. When you get within about three and a half metres, the light comes on.
How bright is the light?
Let's be frank: A small, solar powered light is not going to be as powerful as a 240v halogen security light. A James Bond-esque hyper-powerful laser this is not.
In fact, the first time I saw the light in operation, it had been snowing and so there was a lot of reflected light in the atmosphere. At first, I was left a little underwhelmed.
If you'll excuse the unintended pun, this was not a genuine 'reflection' of the light's power. When we experienced our first proper dark nights, I found the light to be impressive. The small LEDs do pack an impressive punch regardless of how sunny it has been during the day. Not only is surprisingly bright, but it charges with ease.
As I've said, it is not as bright as a mains powered light. Nonetheless, for a small light it does work very well.
Other thoughts
In terms of home security, the EverBright is one additional tool you can use. Nothing like this is going to stop someone who is determined to get in to your property. It will, however, send a message that you may have other security systems in place and the opportunist may well be put off.
If you have teenagers and want to provide a light so they can get into the house, the EverBright would be perfect. It would also be a good way to light a path without hitting your electricity bill.
For a penny under £20, I don't think you can go wrong. For more information or to buy an EverBright, take a look at the JML website which you can visit by following this link.
Disclosure: An EverBrite solar powered light was provided for review purposes.
Interested in this blog post? Well have a read of these...