An email arrives from my mother. "Hi John, any house news?" she asks, a reference to our plan to move to a new family home. If she were with me in person, I can just imagine her cheery tone as she asked that question. Alas, she's not with me and so I respond in writing, informing her that there is no further news as we're stuck in a chain, an infernal chain that is going nowhere.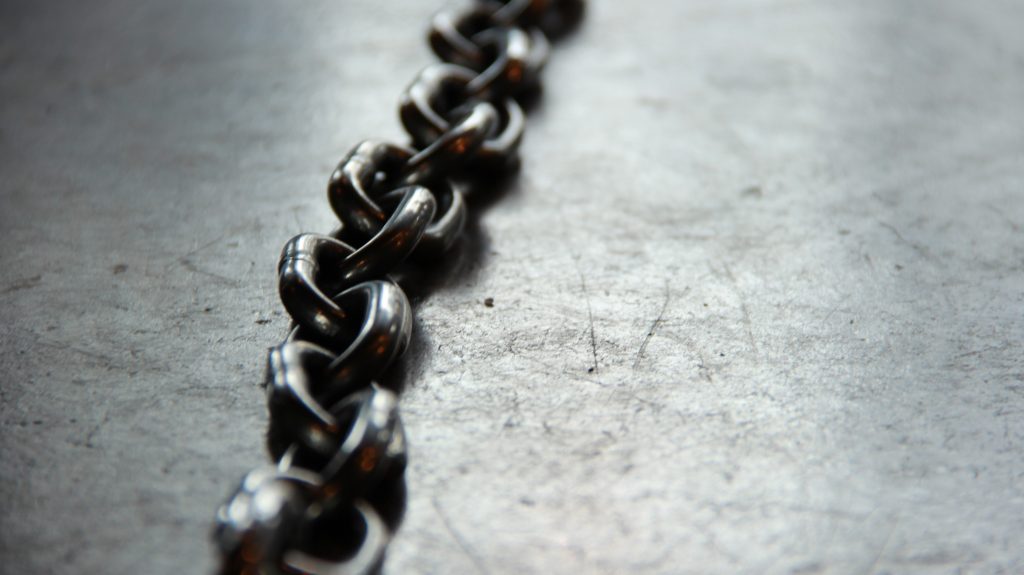 Our desire to move house started off in a whirlwind of activity in the earliest moments of 2018. When January 2 came around, I started phoning estate agents to arrange valuations.
We quickly selected an agent to sell our place, got a mortgage in principle in place and more then 50 people came to view our property. I genuinely lost track of the number of offers we had, eventually settling on one slightly lower than we wanted but, hey, it still worked.
After a couple of false starts, we embarked on our own house hunt. Helen and Izzy came with Mrs Adams and I on many of the viewings as we tried to select a new family home.
We came up with a shortlist of three properties and we couldn't decide which to go for. To help us make a decision, I drew up a spreadsheet 10 pages long listing everything from train and bus services to nearby shops. Looking to Helen and Izzy's future, my spreadsheet also considered secondary school catchment areas and facilities that might keep teenagers entertained.
We made offers and one was accepted. It was early days, but this was a moment of celebration.
Since then, nothing has progressed. That initial flurry of activity has well and truly hit the buffers because we are now stuck in a chain.
The chain: Surely the most irritating part of the English house buying system. I know that chains exist in some form or another in most house buying systems, even in Scotland to a degree, but there has to be a better way. The Aussies have managed do away with it, but our poorly regulated property market seems to be ideal breeding ground for chains and so it's no surprise so many sales go awry.
I've bought and sold property three times in the past and through accident rather than design, always managed to avoid getting stuck in a chain. Now my family and I are caught up in one and I dislike it intensely.
Our chain is four buyers long. Our vendor still has to find a property, so it could get longer still.
We've been in this position for weeks. When I go on the school run, I'm constantly being asked: "Any news about your house?" I simply tell whoever's asked that we've found a place and had an offer accepted but things haven't moved on.
When I respond, I can see people's eye's misting over in a hasn't-John-told-me-this-three-times-already? kind of way. It's not a good sign.
It's got to the point where my expectations are low. If our agent rang me in a day or two and said our buyer's or our buyer's buyers were pulling out because of lack of progress, I wouldn't be remotely surprised.
When we bought this house, we purposefully moved into rented accommodation for seven months so we could buy and move as chain-free cash buyers. While our mortgage would enable us to do this again, it would be risky because we'd need to move in a few months and no landlord is going to let to us for less than six months.
I can only describe it as tedious and dreary. We've seen some lovely properties and the one we're in a chain to buy would be a huge improvement to our present family home.
Nonetheless, I can see it going wrong. While it takes a few months for the conveyancers and surveyors to do their thing, in my experience and the experience of others, you either start talking about exchange and completion dates within a couple of weeks of the offer being accepted, or it all falls apart.
It doesn't bode well that our own solicitor has written to us asking if we're still looking to proceed with our proposed purchase because they hadn't heard from us for a while. I'm simply waiting for a phone call to tell me the whole thing is off.
This may seem unduly negative. I think I'm just being realistic. It's either going to go ahead or it isn't and right now, I need convincing things will proceed.
What's your experience of being stuck in a chain? Maybe you were in a chain for months and it all worked out well? Do you think I have a point and feel that are, in many cases, a time-consuming, slow, painful way of watching a house purchase die?
Interested in this blog post? Well have a read of these...