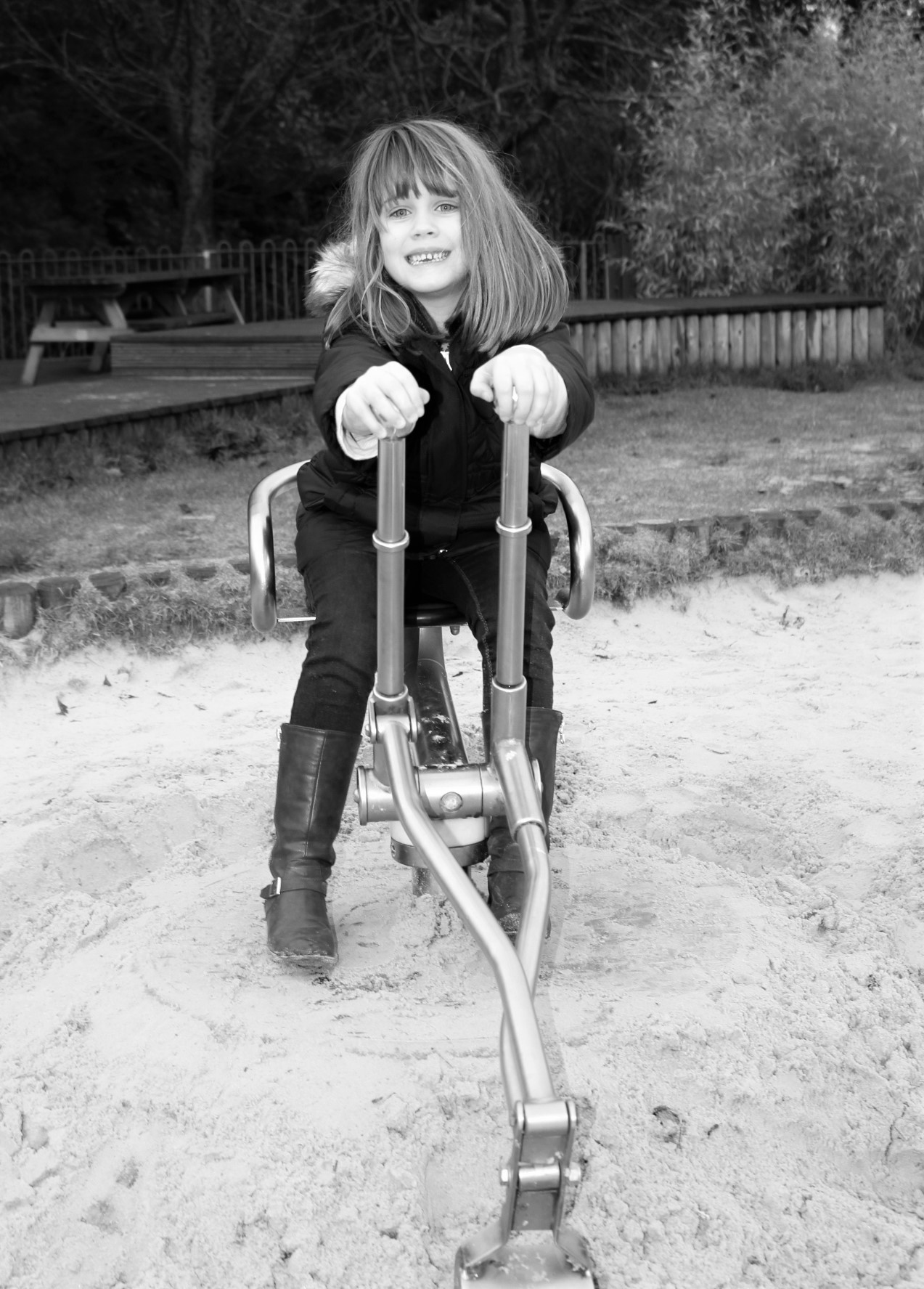 This is an image of Helen, my eldest daughter, flashing a marvellous smile while messing around at a play park. I took it a few weeks ago when I first got my new camera and wasn't too sure what to make of it until I flipped it to black and white.
When I told Helen I was going to take a picture, she insisted on striking a pose and maneuvered the digger's bucket into this position. She was having great fun and when the time came to move on, she didn't want to leave the park. The promise of hot chocolate, however, did eventually entice her away!
In the picture Helen still has all the teeth in the top row of her mouth. Shortly afterwards she lost two of them and so the smile is quite significant. It was one of the last pictures taken before her adult incisors started coming through.
I've linked this image to the #MySundayPhoto linky hosted by the brilliant Photalife blog. Click on the badge to see photography from other bloggers.
Interested in this blog post? Well have a read of these...