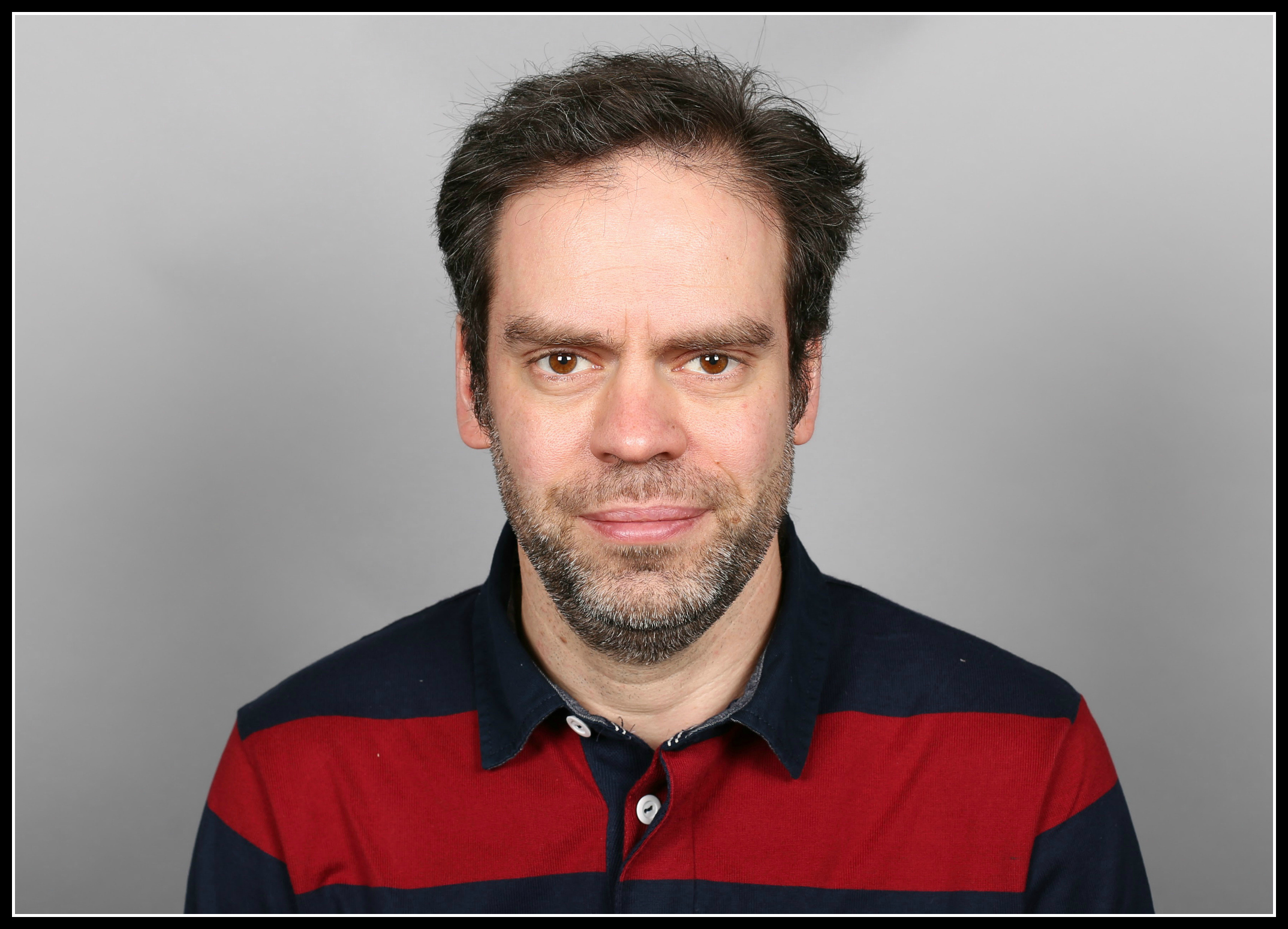 I know the New Year celebrations seem a long time ago, but I started 2016 looking…a bit rough. The reason? I had been offered the chance to get my hair cut at the London School of Barbering. I was growing may hair on purpose so they could really go to town and give me a new look. As the images below show, I think they took about 10 years off me!
London School of Barbering gives away around 1,000 free haircuts a month. I'll explain why and how you can book one in just a moment. Firstly, a bit more about what happened the guys did for me.
My hair was cut by the school's artistic director, a very approachable chap called Michael. For the record, he didn't ask me if I was going on holiday this year.
The cut itself took place a few weeks ago. I've held off from writing this blog post until now as I was in the middle of getting the blog redesigned and wanted this to be completed first.
Michael took a look at my hair (see the before shots below), which has been in a side parting for about two years. He said he wasn't going to change the style, merely make it more contemporary.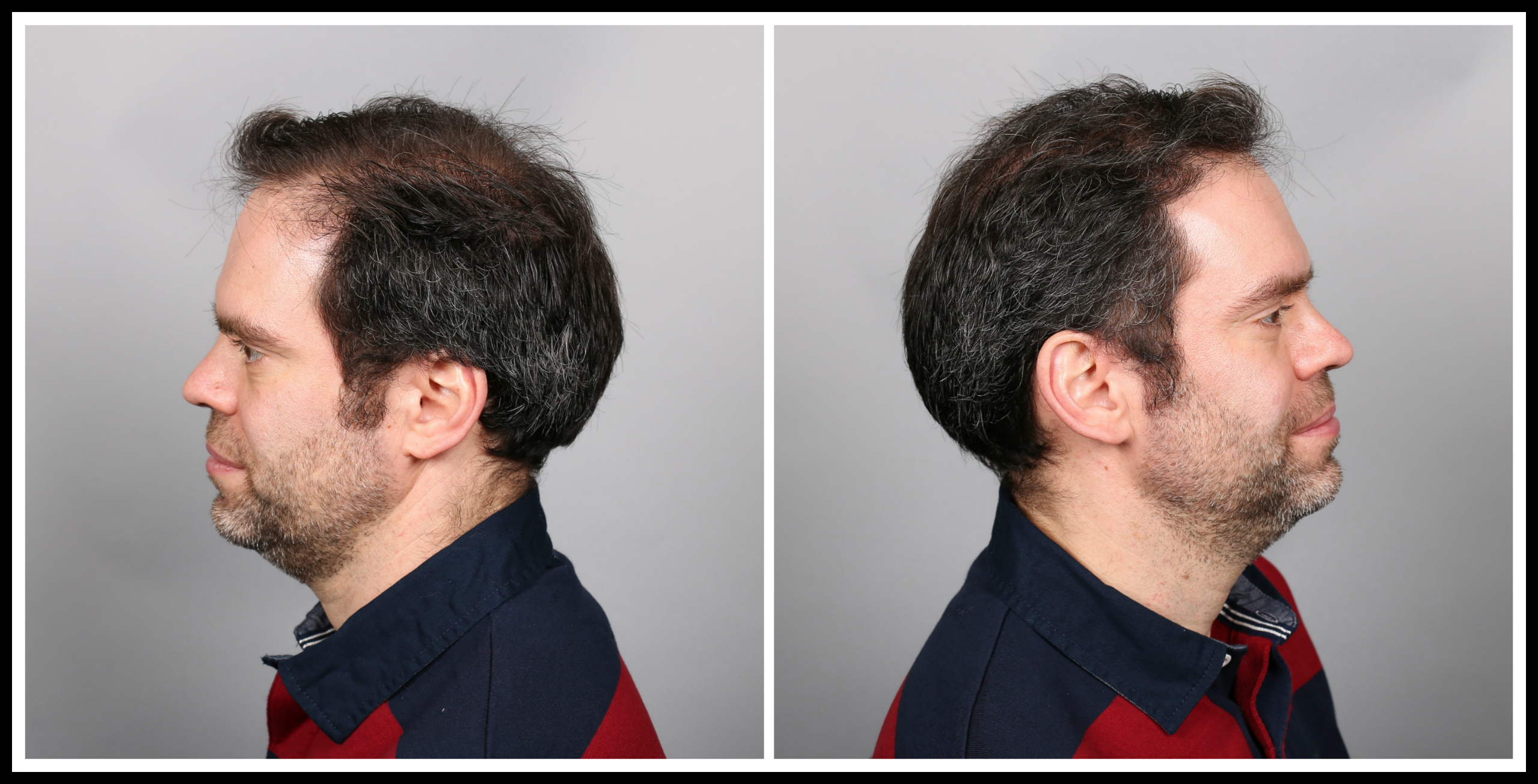 As the pictures above show, prior to being cut, my hair was pushed back at the sides and on top. I also defined the parting with a comb.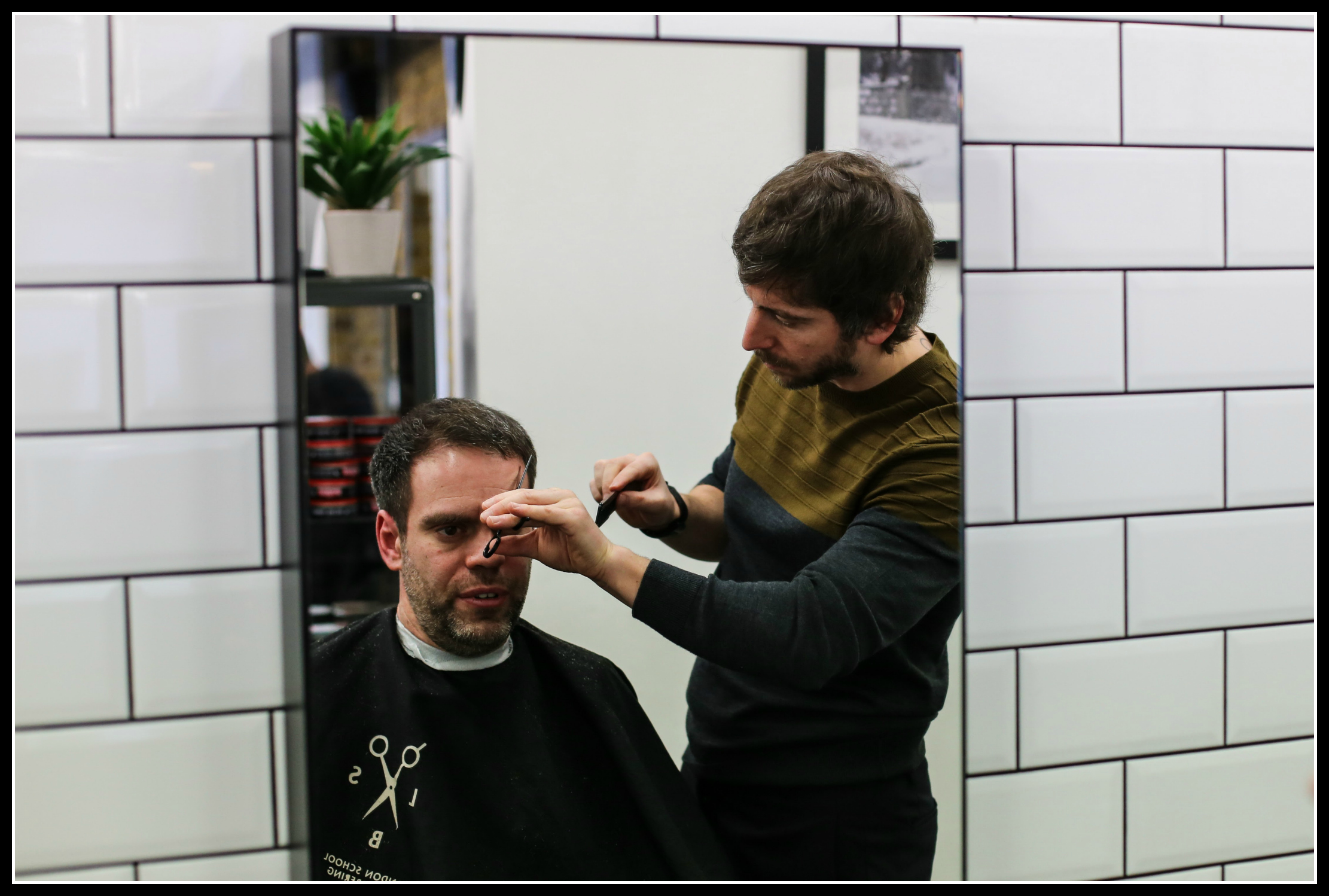 Once Michael had finished, the reverse was true. The hair has been pushed forward on the sides and on top. The parting has been defined with the hand and only a tiny bit of styling clay was used. In Michael's words; "When it comes to product, less is more." Michael also showed me how to apply the product to my hair.
With my hair done, it was time for a cut throat razor shave. I'm very fussy about shaving. I only use old-fashioned safety razors and high-end shaving products. A cut throat razor shave, however, was a first for me.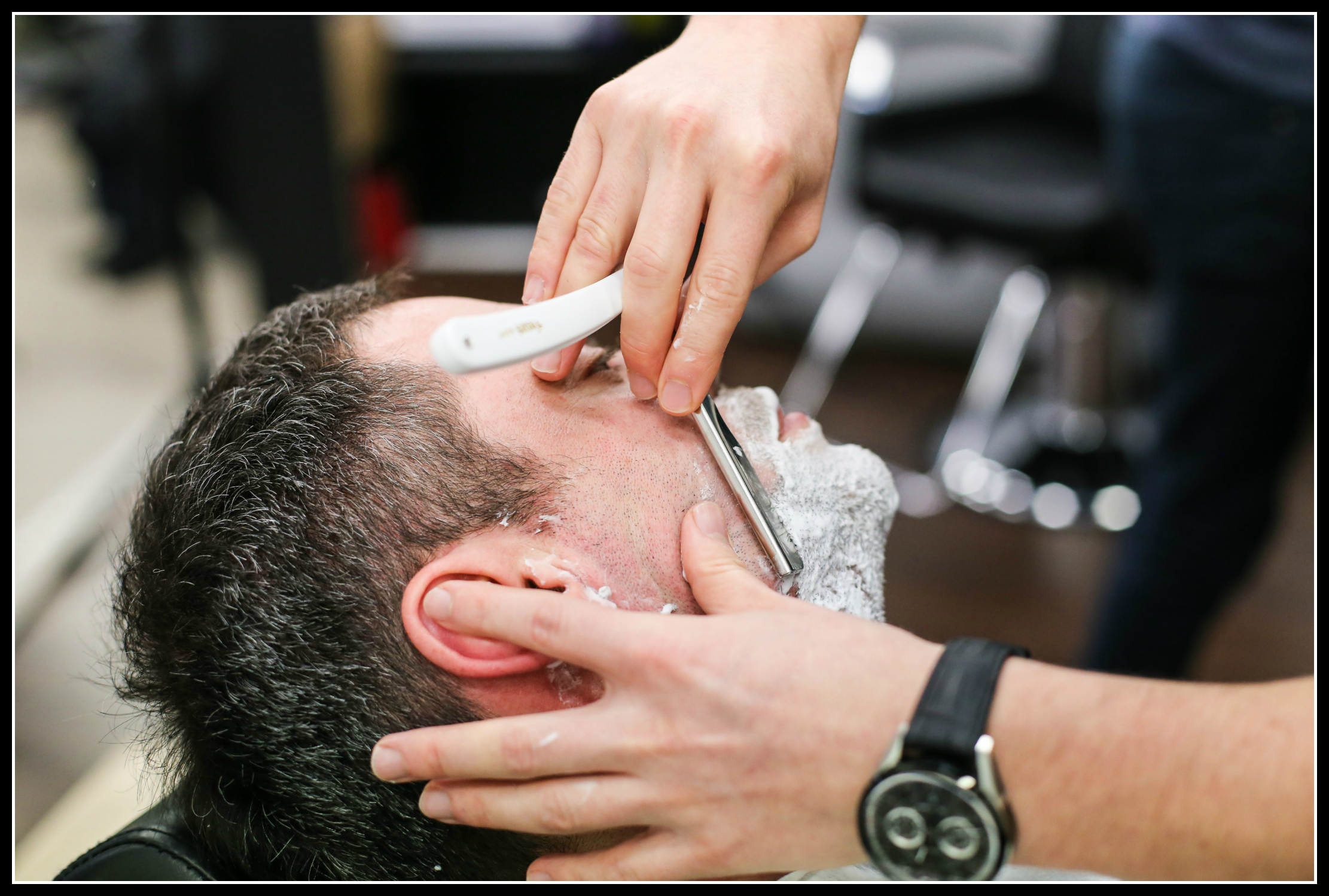 Before shaving me, Michael applied a facial scrub. Next came the lather and the shave itself. The attention to detail was, frankly, staggering. In-between a hot towel was applied and then at the end, post shave balm and a cold towel. The whole shaving experience was incredibly relaxing! As a cut throat razor was being held to my face and throat, this is not something I was expecting to experience!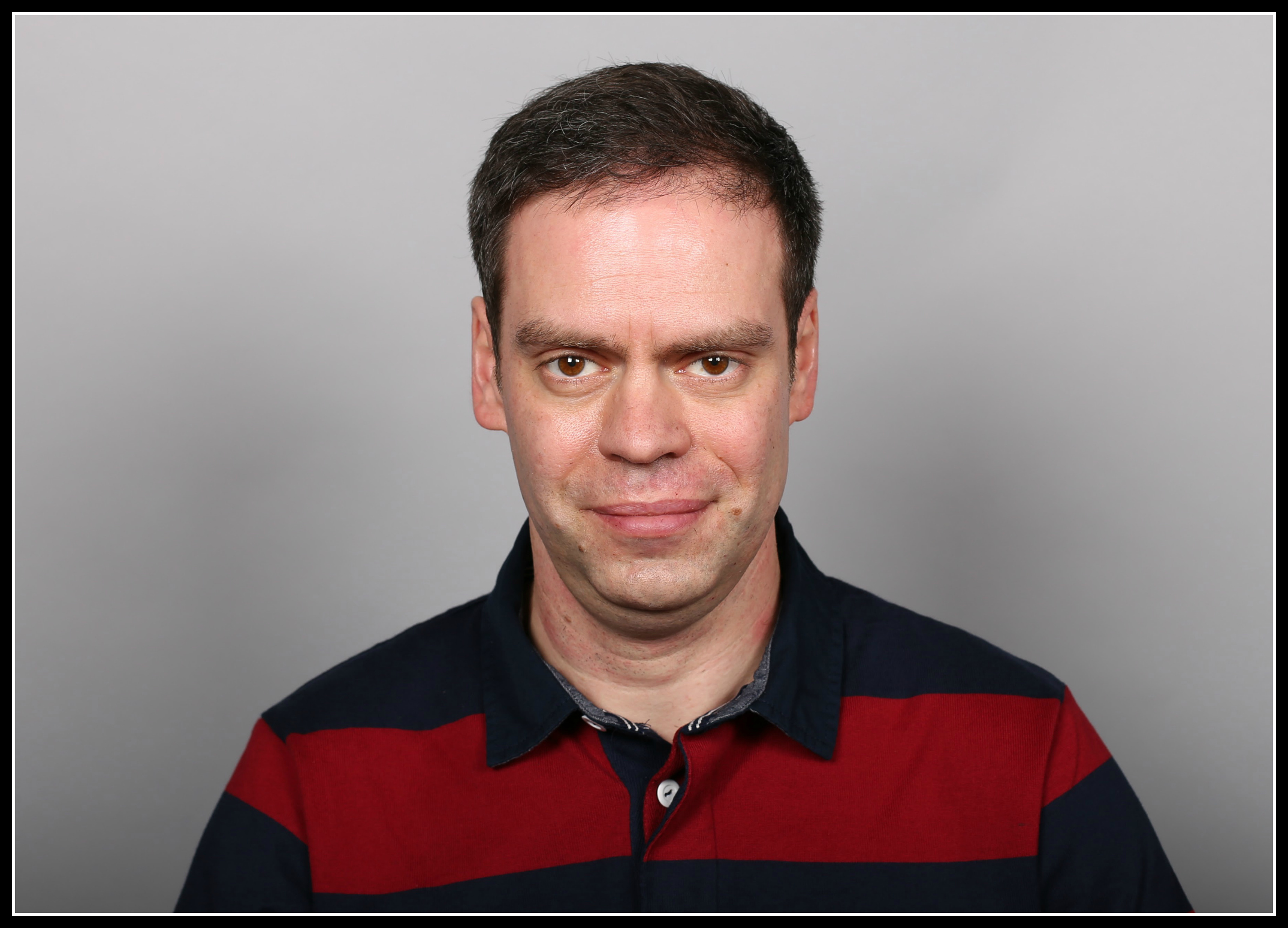 I hope you'll agree that by the time I left, I had a great new look. I normally keep about two days' worth of stubble on my face. Following my visit to the London School of Barbering, however, I have more often than not remained clean shaven.
So what do you need to know about the London School of Barbering? It is, as the name suggests, an academy for anyone who wishes to learn about cutting and styling men's hair. Note my use of the word "anyone". If you go to a traditional barber shop, a female barber is very rare indeed. I was given a tour around its facilities near Smithfield in London and there were a lot of women among the students. How times change 'ey?
London School of Barbering has two messages it wishes to get across to the world;
It is in constant need of men to book appointments for free haircuts so its students can practice on real, live models. If you are interested in this, take a look at the school's website. You'll need to give at least two days' notice and models are asked to set aside 90 minutes for a haircut.
Secondly, the line between traditional barbering and hair styling is become blurred as men take greater pride in their appearance.
As Justis, the school's founder says; "Our ethos is that there shouldn't be a line between barber and hairdressing. It's all about getting the right haircut to match the look you're going for, and therefore your stylist must know both barbering & hairdressing techniques – this is exactly what we teach in our academy, the full package. So students benefit, and the everyday male coming in for a haircut will leave with a top-end haircut that not many stylists are trained to deliver."
Would I go back? As it happens, yes I would. I could tell from Micahel's work this was much more than a traditional barber's haircut. It was done to a much higher standard and if this is typical of what the student produce, I'd happily return.
What do you think, does the new hairstyle and clean shaven look suit me? Leave a comment below, I'd love to know your thoughts.
Photography; Yulia Chinato
 Disclosure; I was provided with a free shave and haircut by the London School of Barbering. Both, however, would have been free of charge anyway! Thoughts and opinions entirely my own.
Interested in this blog post? Well have a read of these...