Don't you find that the great outdoors has taken on a whole now significance over recent weeks? Whether its bluebells, birdsong or the leaves on the trees, I find I am taking everything in, much more than before. This photo, a fun experiment with framing and selective colour, was taken when I was having my daily stroll in a nearby forest with Helen and Izzy. The path really stood out and the leaves were an amazing shade of green.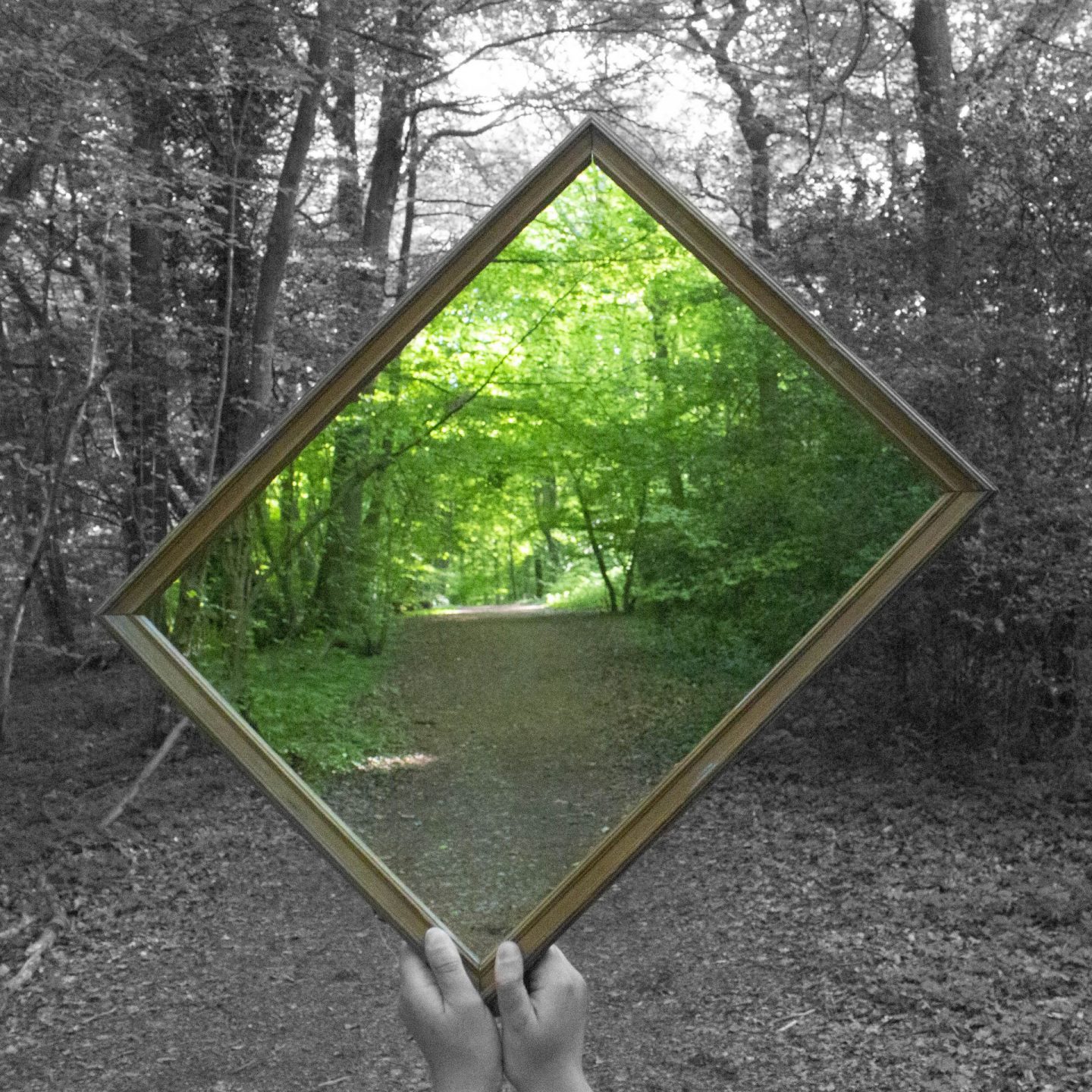 My youngest daughter Izzy was holding the frame in place, but it was my eldest daughter, Helen, who inspired this shot. Helen's part of the photography club at school, a club that is operating virtually while the schools are closed.
Helen was set a challenge to take an image that was 'framed' and so I thought I'd have a go myself. It's a very simple technique and one I have used in the past (see this image, taken from a bridge above a busy market, a reminder of the pre-COVID days all those weeks ago!)
Framing images this way is very easy. I bought that picture frame from a charity shop ages ago for a pound and I've used it to frame subjects many times so it was an investment.
While the social distancing measures are in place, I will be posting regular photography posts to the blog. Aside from anything else, it means I am keeping a photographic record of this strange time. I have also added this image to the #MySundayPhoto linky hosted by the Photalife blog. if you want to see imagery taken by other bloggers, do follow this link and take a look for yourself.
Interested in this blog post? Well have a read of these...