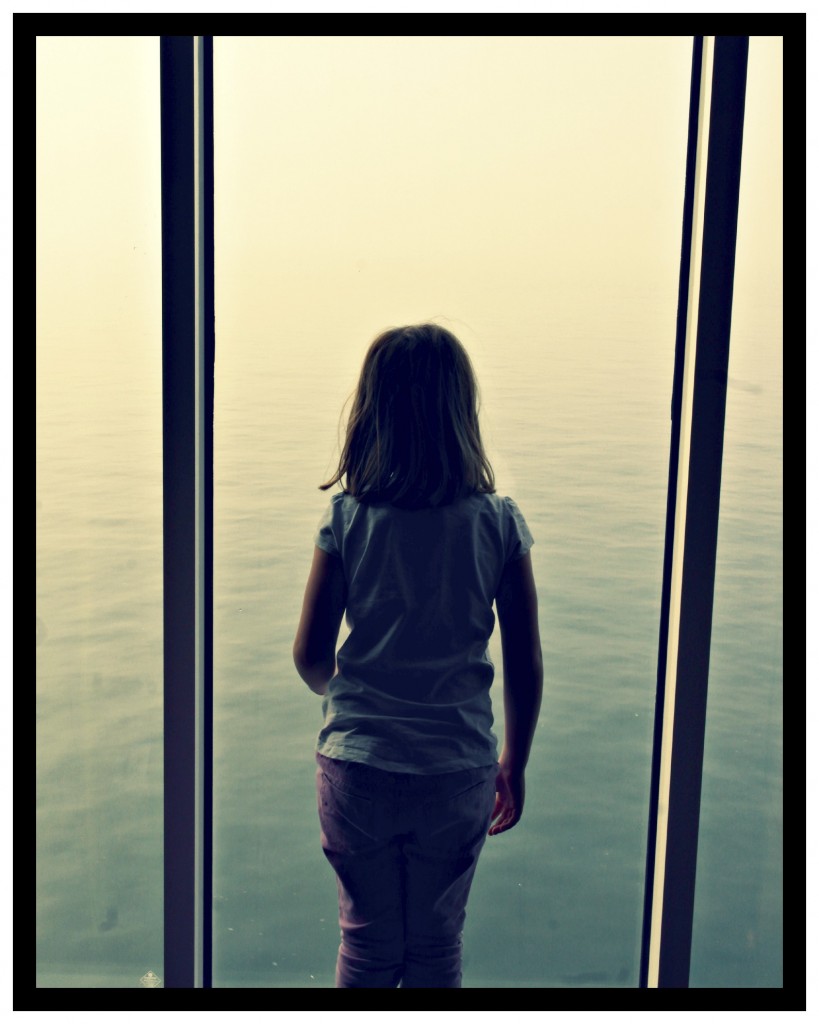 This picture shows child No1, Helen, looking out to sea from a cross channel ferry. I took it last week when we did a family day trip to Calais.
Helen is young enough to find such sights awe inspiring. I like to think this picture reveals her curiosity and wonder at travelling by sea to a foreign land.
As it happens, I almost deleted this shot. I took it looking into sunlight and I thought Helen initially came out looking like a very dark shadow.
It was Mrs Adams who persuaded me not to. I've given it a bit of an edit. I've tinkered with the exposure and put it through a cross process filter. For those who want the gory detail, shutter speed was 1/80, aperture was set at f22, and ISO at 400.
As I do most Sundays, I have linked this to the #MySundayPhoto linky hosted by the OneDad3Girls blog.  I have also linked it to the Magic Moments linky on the Olivers Mad House blog. Do click on the badges for more.
Interested in this blog post? Well have a read of these...