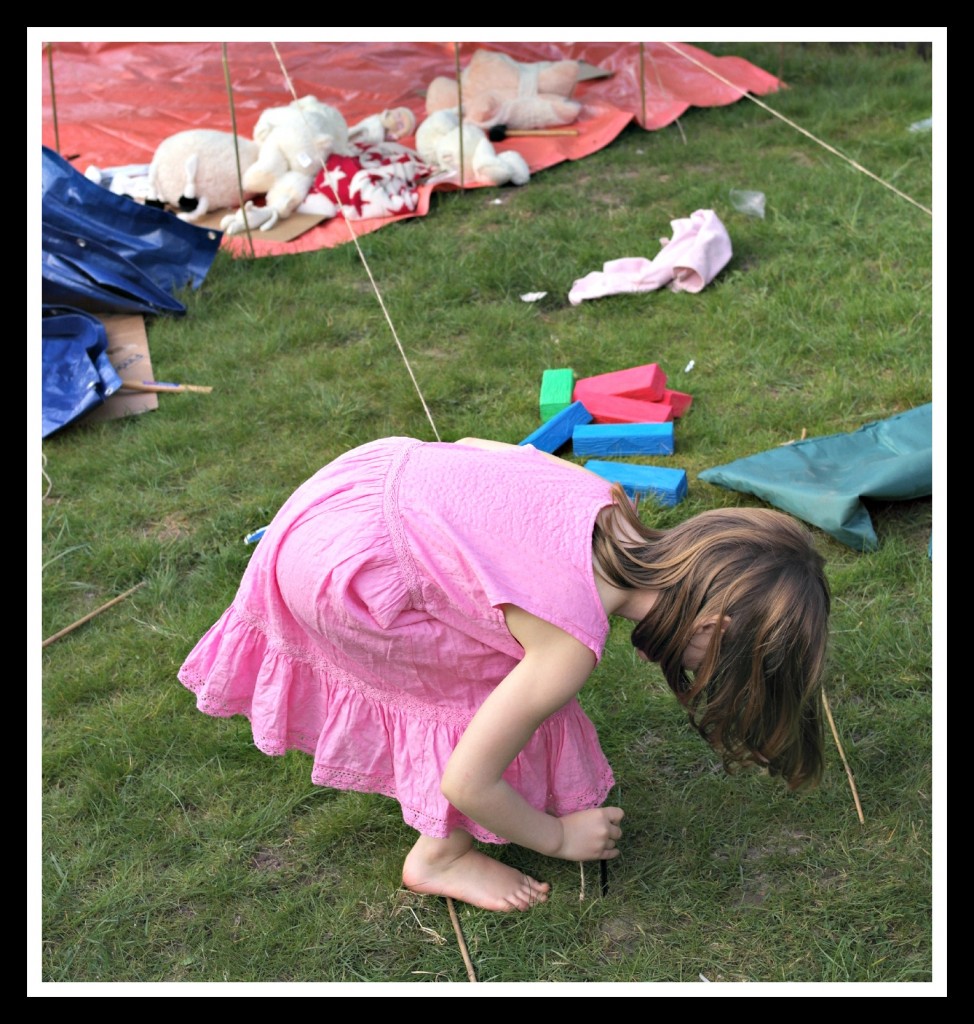 I'm sure I can't be the only parent who has felt enormous relief at the recent change in weather. The kids have been asking to play in the garden and at the end of the school day I've taken the kids to play in the park.
Pictured here is Helen having a marvellous time in our garden. Dig a little deeper, however, and the picture shows much, much more than that!

What Helen's playing with is a large den building kit. It comes from a company called Findel and my heart sank when it arrived. It consisted of a couple of tarpaulins, a massive collection of spring clips, some bamboo canes, garden twine, tent pegs and a shower curtain (a random inclusion, but keep reading). There were no instructions whatsoever.
I hadn't appreciated the kit was quite so basic. While I could think of numerous ways of building a den with it, I simply saw loads of work on the horizon as impatient children looked on and got grumpy with daddy for taking too long to build anything.
Had I jumped to the wrong conculsion? Absolutely, totally, completely and utterly. Helen, my eldest daughter who features in the top picture, was right in there from the beginning. She was throwing ideas at me, came up with proposals for improving the design and was very hands on and engaged with the project.
To be completely frank, this kit fired her imagination. After half an hour of den building I could appreciate why it was so basic; it was meant to test and inspire young (…and possibly older) minds. It wasn't supposed to be straightforward.
The kit enabled Helen to use her creative skills and she loved it. Toddler Adams also enjoyed playing in the den and there's no question; this will be a staple garden toy throughout 2015 and hopefully beyond.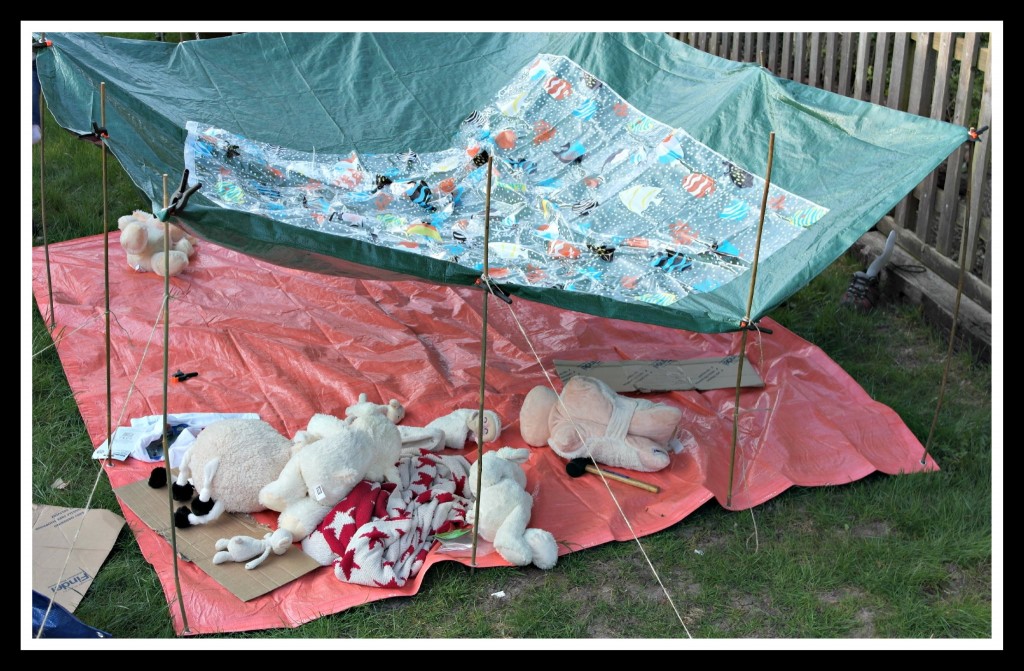 As for the shower curtain, that's the colourful item you can see resting on top of the tent. It has fishes printed all over it. With the sun high in the sky, the shadows of the fishes was clearly visible through the green tarpaulin underneath and my kids, especially Toddler Adams, would lie inside the den and pretend they were all characters from Julia Donaldson's book Tiddler.
Disclosure: Items provided for review purposes by Findel.
Interested in this blog post? Well have a read of these...