I'm doing something a bit different with this Q&A. To date, this series of interviews has focused on family life, parenting and health. On this occasion, however, I am taking a one-off journey into the world of influencer marketing and content creation by speaking with Andrew Canter, chief executive of the Branded Content Marketing Association (BCMA).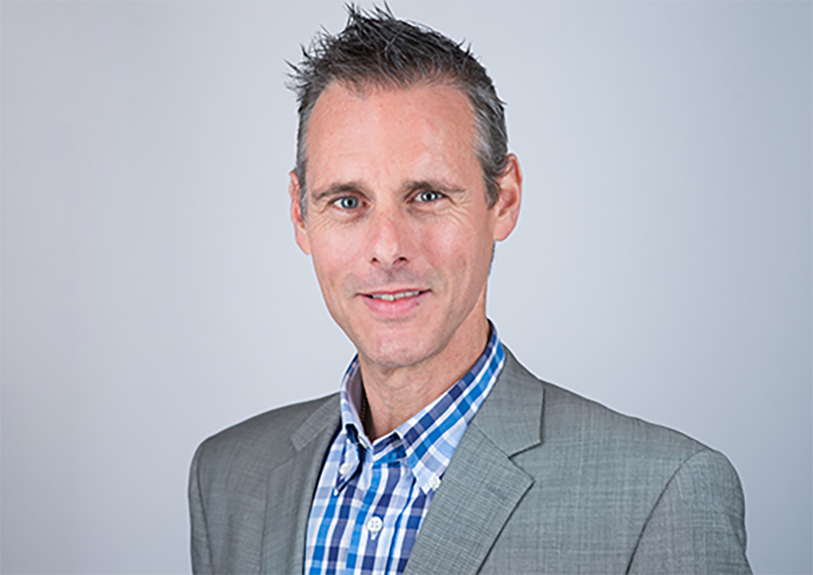 The BCMA promotes best practice among content creators (be they bloggers, vloggers, Instagrammers, TikTokers etc.). It has a code of conduct that members are expected to adhere to but it also offers professional support with a legal helpline, training, networking events and access to industry research. I recently joined and felt some of my readers from the blogging, advertising and marketing worlds might be interested to learn more about the BCMA.
Before I get stuck into Andrew's interview, here's a bit more about the man himself. He's a dad of three children aged 12, 11 and 9 and a supporter of Watford Football Club. He has 30 years experience working in advertising and is Honorary Professor at the School of Arts & Digital Industries a the University of East London.
His titles don't stop there. Andrew also has the Freedom of the City of London, which means he has the honour of being able to drive sheep across London Bridge! He also admits to being "obsessed" by all things horological and is a member of the Liveryman of the Worshipful Company of Clockmakers.
With that background, I think Andrew is a fascinating character. Alas, I was keen to explore his work with the BCMA, not sheep, clocks or Watford FC. I hope you find what he had to say interesting.
Can you say a few words about the BCMA and what it does?
The BCMA is the leading global member association promoting the value of branded content and influencer marketing. It is designed for anyone involved in branded content and influencer marketing. Through best practice it leads the debate on what makes great branded content and how brands, producers, agencies, platforms, media owners, publishers and influencers can engage audiences for maximum benefit and payback. Through its referral programme the BCMA helps members attract new revenue opportunities. Our members include world leading brands, agencies, production companies, influencers, publishers and platforms. We invest in groundbreaking research and have developed a proprietary effectiveness measurement tool with our global partner Ipsos MORI.
Why should content creators be interested in joining?
The BCMA is here to help members with lots of areas that can often be challenging, including, a free legal helpline, guidance on regulations, services to ensure they are being paid on time, bespoke insurance and networking events to name a few. We also give members a collective voice for the rapidly evolving influencer community representing bloggers, instagrammers, YouTubers, TikTokers etc.
Some think the BCMA is just for the largest content creators and Instagrammers. What do you say to that?
Of course, we recognise that different content creators want different things, but we welcome all content creators and pride ourselves on being a progressive organisation. I genuinely believe that we can offer something for everyone and we regularly survey our members to understand exactly what they require form us.
Agencies can also join the organisation. Why was it felt necessary for them to be involved?
We believe it is important to represent the views of the entire industry, hence why we are open to agencies being part of the BCMA. Hearing from 'different voices' is always interesting and helpful for members generating genuine new insights and opportunities.
The BCMA has been involved in some large events and there are more in the pipeline. Can you say a few words about them?
We do a lot of our own events and also work with partners to create relevant events for members. We see them as an extremely important opportunity for members to meet each other and potentially generate new business. We have around 30 partner events planned for this year with more to follow (Editor's note: You can read about events by following this link)
The BCMA is an international organisation. How do the various chapters relate to each other?
The BCMA started in the UK back in 2003 and became the place where 'brands could meet producers'. Since then we have grown through our network of Chapters which are now active in 14 markets, stretching from North America down to India and pretty much everywhere in between! The BCMA Chapters are a global network of experts that can connect members with relevant potential partners.
Your background is in advertising. What do you say to the idea that influencer marketing is on its way out.
I started in the advertising business back in the '80s which was a very different world, to say the least. There have been a multitude of changes that have impacted on the communications landscape. This will continue inexorably. Often the biggest challenge for brands is the rate of change, rather than the change itself! At its best Influencer marketing is an extremely important and hugely impactful and effective part of the marketing mix. As with all types of advertising there are some great examples and some that are 'not so great'. At the BCMA we are committed to demonstrating the value of influencer marketing to the industry. The good news is that the influencer marketing industry is on track to be worth up to $15 billion by 2022.
What does it involve to become a BCMA member?
We like to keep it simple, so the process of becoming a member is straightforward. Members need to complete a registration form and agree to the BCMA's Code of Conduct.
Which content creators do you most admire?
There are too many to namecheck! All of our BCMA Influence members of course! Generally, I admire those that put creativity at the heart of what they do and are honest and truthful when working with brands.
What trends do you see in the world of influencer marketing.
It's only going one way: Up! There will be rapid growth of platforms that satisfy their audience with entertaining and engaging content. It is often the platforms that have a simple proposition that thrive, e.g. Instagram and TikTok. You know exactly what you are getting should you decide to use the platforms.
Any final thoughts or words?
It's an extremely exciting time to be involved in influencer marketing and we are in a privileged position to be working with the leading practitioners in the industry.
Interested in this blog post? Well have a read of these...