Over the past few weeks I've learned a valuable lesson. In fact my daughters have taught me a lesson about avoiding stress.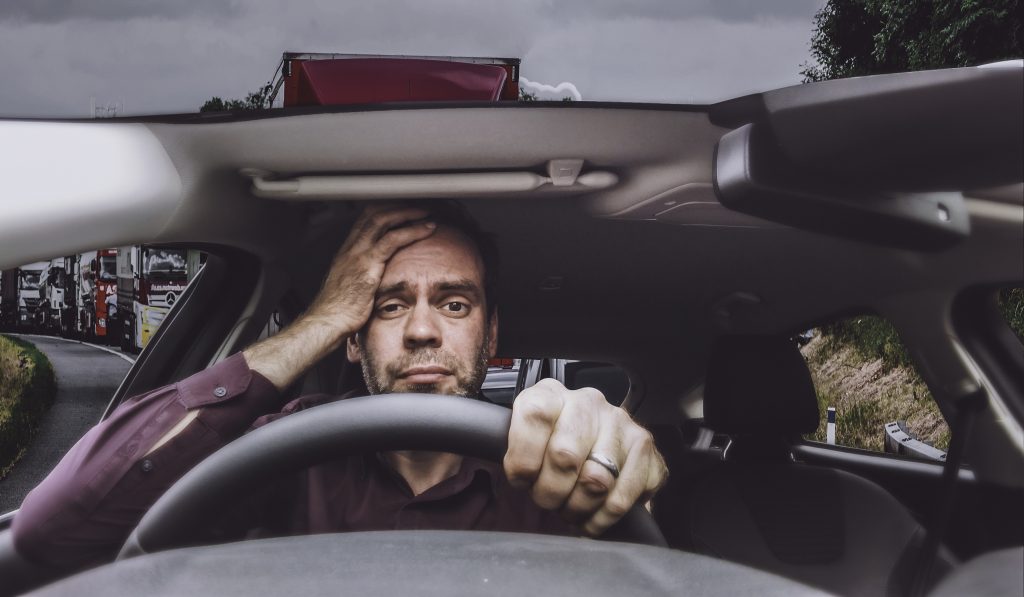 While it gives me no great pleasure to quote from Frozen (ah come on, it's soooo 2014), sometimes you simply have to "let it go." It all started about a month ago when Helen decided she wanted to give up her gymnastics class.
While I was a little disappointed she didn't want to continue with something she had been very good at, Mrs Adams and I weren't going to force her to carry on. It was also the most awkward of the week's after school clubs in terms of timings and logistics. While it's a shame she's given up, it's done wonders for the family routine.
A fortnight ago we had an exceptionally busy week. Apart from Friday's karate club, we had to forgo all after school activities for a variety of reasons. When karate club did come around, we were running late and we got stuck in traffic on the way back from school. This was bad news as I had to collect Helen's sister before driving straight back in the same direction.
There was no way I was going to be able get home, collect Izzy and and return with the kids on time. It was a very hot day and I looked at the traffic. I could see that our return route was solid, nose to tail thanks to roadworks bringing everything to a halt.
I told Helen I wasn't going to take her because we'd arrive late. Luckily she wasn't too bothered. In my head, however, I was doing somersaults because of all the stress I would be avoiding.
I long ago came to realise that the constant toing and froing to after school clubs wasn't much fun. I don't think I realised just how draining and stressful it genuinely was.
It doesn't help that we live in an area that is notoriously hilly. As a result, everyone drives everywhere and the roads are horrendously congested.
Driving anywhere within a five-mile radius is a soul-destroying battle. I love motoring and driving, but I don't mind admitting, I hate doing so on my doorstep because the roads are so busy.
If I look back on the previous months, there's been lots of cajoling of kids, trying to get them out the door. Dinner has sometimes been served late and tempers have ocassionally been frayed.
While I find the constant driving an irritation that is merely one cause of my pain. If one child has an after school activity, the other will generally be reluctant to go along so there's been a lot of dealing with grumpy kids.
Housework suffers, kin keeping suffers and then we all suffer. I simply have to admit I've been trying to do too much.
At long last, I'm calling time on all this. The past few weeks with fewer activities have been blissful.  I've also noticed Helen spending more time on her homework and she's been very happily practicing her piano every day (okay, okay, let's not get carried away: most days).
Here's what I am going to do. I am going to move Izzy's swimming lesson from a Monday to the weekend, as it always used to be. The kids will continue to do karate but during the week but that's it, I'm keeping weekday evenings free for the foreseeable future.
The truth is, I'm not doing this solely for their benefit. If anything, I'm doing it for mine.
I no longer need the hassle and it isn't good for family life. Sure the kids will get to carry on with activities they are interested in, but after talking about it for far too long, I'm going to take it that bit easier and I'm doing it for myself as much as my family. Sometimes you just have to take it easy.
Interested in this blog post? Well have a read of these...