When it comes to parental guilt, I am something of an expert. Guilt follows me everywhere, but I have been wondering whether it really is guilt, or frustration at not being able to do 100% for my kids 24/7, 365?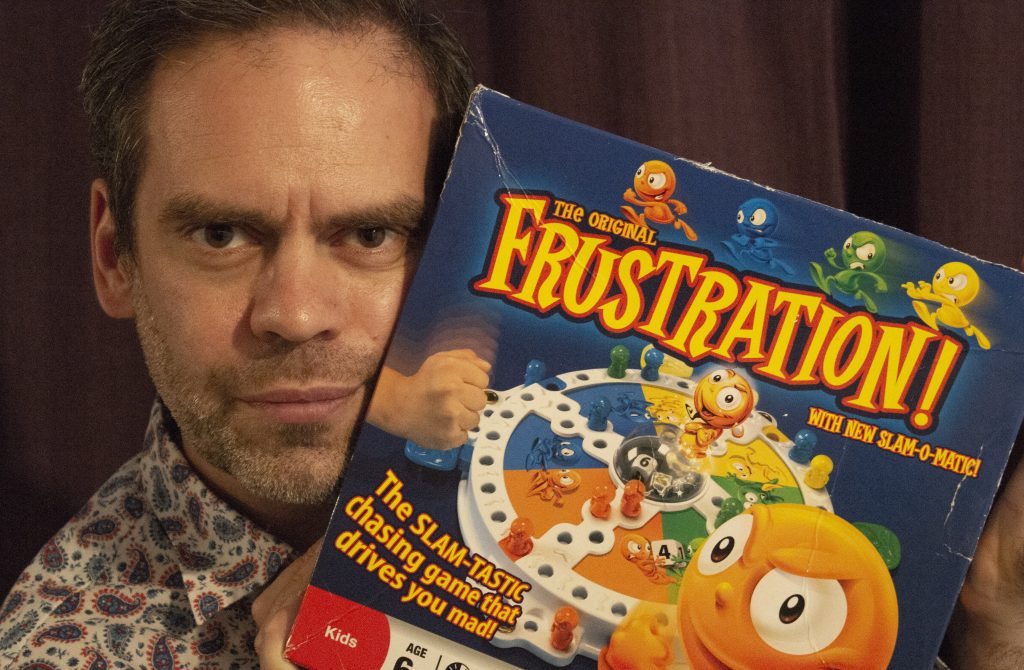 First of all, let's take a look at what does make me feel guilty. I feel guilty if my kids get too much screen time. I feel guilty if I get up in the morning to discover my kids don't have a full complement of washed and ironed school uniform.
It doesn't happen very often but occasionally you will hear me say: "What about the skirt you wore yesterday? It's not that dirty". I think we all know that clean becomes a relative concept when you are a parent.
With both children at school, I increasingly do paid work from home, mostly on this blog. Sometimes I have to shoo the kids out the room, so I can concentrate on work and this makes me feel guilty.
I feel guilty when we near the end of a school holiday and realise I haven't done any baking with the kids or feel I haven't done enough arts and crafts. I feel guilty when I collect the kids from school and forget to bring a snack.
A little while ago, however, one of my Instagram followers responded to a post I'd placed on my feed about parental guilt. She didn't simply comment, she was kind enough to shoot a video in which she said mums and dads don't feel guilt, but frustration (I'd love to name this individual, they had a superb Instagram feed themselves, but they left the platform for personal reasons).
It was very kind of her to make this video, but its meaning was lost on me. No, I didn't feel frustration, I felt guilt. That's all there was to it.
I'm now rethinking this. When the kids do get too much screen time, it's often because I am fulfilling domestic chores to ensure they live in a nice environment. Maybe it's frustration I feel, frustration either that I can't spend time with them or frustration that they won't entertain themselves.
It's the same when I shoo them out the room because I am working. I want to spend time with them riding bikes or racing scooters, but I can't because my family needs the income. I may call it guilt, but that's arguable frustration.
If I forget to bring snacks after school, well, that's often because of my own disorganisation. Yes, I feel guilt, but also frustration at myself for being forgetful.
I've said it before and I'll say it again. If you're doing your best for your kids, if they are fed, clothed, educated, cared for and know they are loved, you have little, if anything, to feel guilty about.  The line between guilt and frustration, well, it's definitely a grey area.
What do you think, do you feel frustrated as a parent, or do you feel guilt? Do you think there is a fine line between the two? Maybe you are one of those lucky people who lives a guilt and frustration free life. If so, what is your secret? Please do comment below.
Interested in this blog post? Well have a read of these...