I've always had a fondness for the Red Arrows. I think it stems from when I moved schools as a young boy. My new teacher informed me I may see them fly past ocassionally as the team was, at that time, based at RAF Fairford, just a few miles from my school.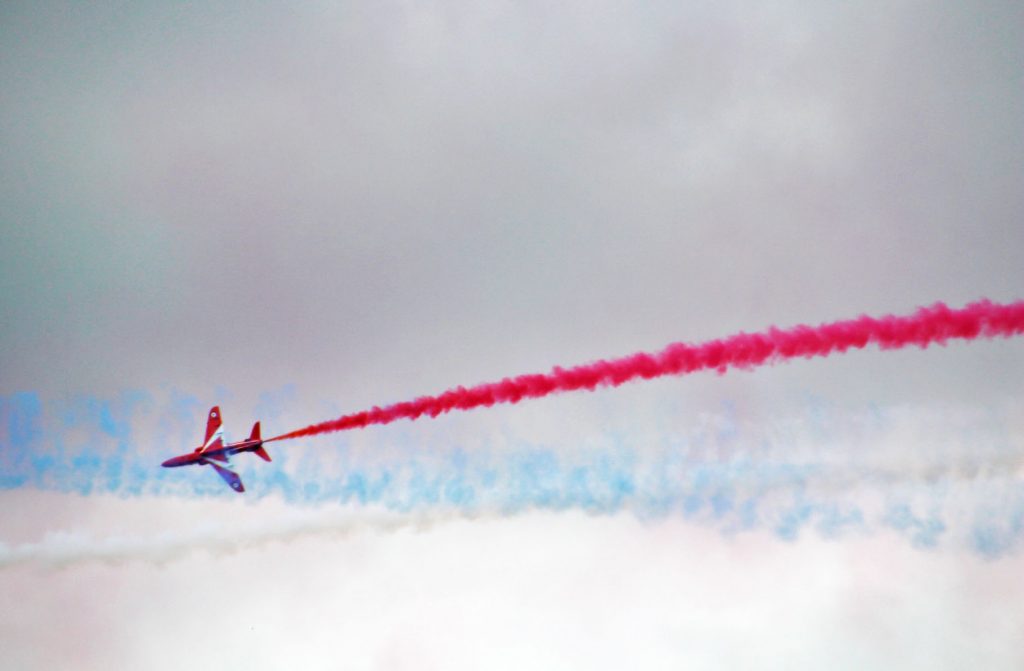 I took the above picture on Friday when I was at the Goodwood Festival of Speed (more on the blog next week about the Festival). I fired off a number of shots while the Red Arrows put on an impressive display.
Getting a decent image proved very challenging because of the speed the aircraft move. When I pressed the shutter release, this particular aircraft was in the top right hand corner of the viewfinder. As you can see, it moved a long way in a short space of time!
When I reviewed the pictures I had taken, I was quite taken by this one. While it wasn't the image I had in mind, I like the position of the aircraft and the fact the red smoke trails behind it. I think the blue and the white smoke add some further colour to a very dull sky.
I'd be curious to know if you have ever taken a picture of the Red Arrows? If not, what is the fastest moving object you have successfully managed to snap?
I've added this picture to the #MySundayPhoto blogging linky. It's hosted by a superb blog called Photalife.com. Please do click on the badge below to see some great examples of photography from the blogging community.
Interested in this blog post? Well have a read of these...