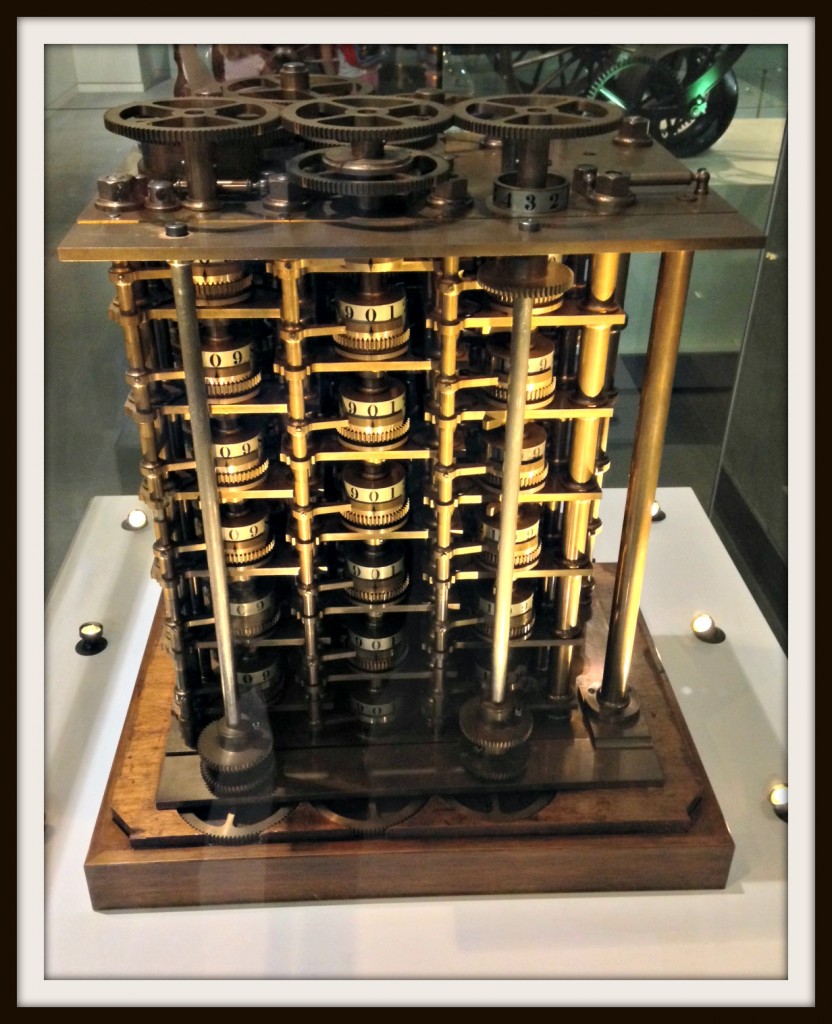 With Helen going back to school this week, I haven't had much time to take photographs recently. Having studied my memory cards and the images on my phone, I think this picture, taken at the Science Museum in London, is the best I have.
It's an image of Babbage's Difference Engine. Essentially, this is a programmable, mechanical computer built in 1832. Think of that next time you're tweeting someone from your iPad!
Having received funding from the British Government of the time, mathematician Charles Babbage developed the machine. Despite the intricate design, it was never fully finished. The reasons why it was never completed are disputed but it seems Babbage was something of a difficult individual to get along with and he tried the patience of his backers a little too much.
I found the machine fascinating. My two children, however, were much more interested in the nearby steam trains and cars.
I took them to both the Science and Natural History Museums in London on the penultimate day of the summer holidays. I wasn't sure what to expect; long queues and madness or no queues and relative calm.
Thankfully the latter came to pass. We had a marvellous time and it was wonderful to watch Toddler Adams darting between the different exhibits with her older sister. Instead of being pushed around in a buggy, Toddler Adams has now reached an age where she can appreciate such things.
I'm linking this to the #MySundayPhoto linky hosted by the OneDad3Girls blog. Do pay the linky a visit if you want to check out photography from other bloggers.
Interested in this blog post? Well have a read of these...