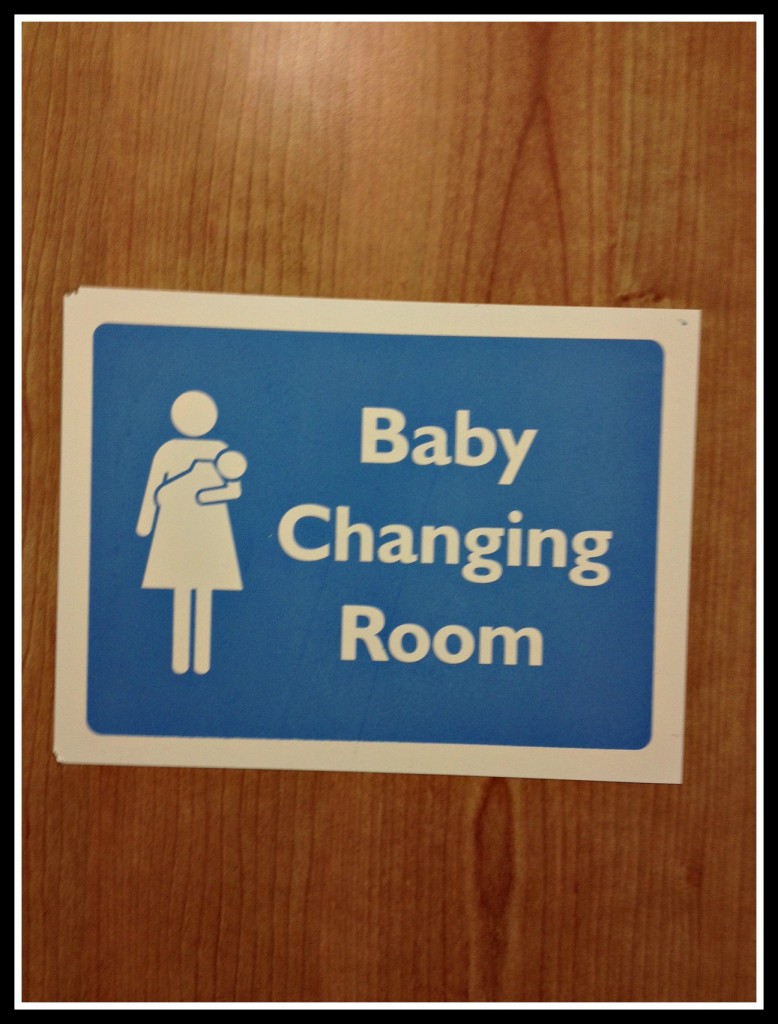 After a very brief holiday, Baby Change Facility of the Week is back. I'm afraid other things kept me a little too busy over the past couple of weeks to give this feature the attention it deserves.
I'm returning with something slightly different. It's an image I took a couple of months back while on a cross channel ferry with my daughter during a day trip to France.
The picture has been languishing on my phone ever since and only now am I getting round to doing anything with it. What I'd like you to do is decide whether you think it is amusing or not.
If you can picture the scene, my daughter needed to, ahem, 'take care of business' and I had no choice but to accompany her to the gents. This passed without incident, but to my amazement there was a very good baby changing facility in the gents' lavatory.
If I were asked where I expected to find such a thing provided for us dads, a roll-on roll-off ferry would come somewhere near the bottom of the list. I was a delight to have such poor expectations shattered.
The only thing is, the sign on the door for this superb facility was the one above. As you'll see it depicts a woman holding a baby. I confess I laughed out loud when I saw it as a gents lavatory was a very odd place for such a sign.
As I've said in the past, such things are minor irritations when compared to some of the rubbish us dads have to contend with (attitudes of some health workers, being accused of "babysitting" your own children, paternity leave etc). That said, it's still a very odd thing to come across.
What's your opinion? Is it funny? Is it serious? Is it a minor irritation? Does it demonstrate us dads have a problem being taken seriously sometimes?
Interested in this blog post? Well have a read of these...