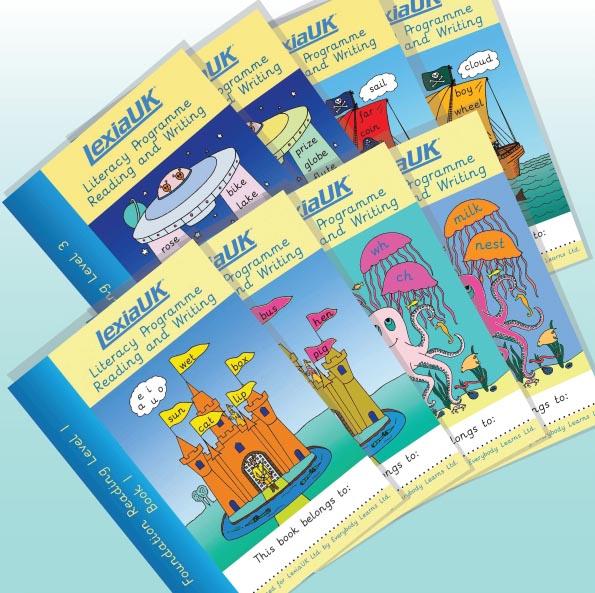 A short while ago I wrote a blog post about keeping up with schoolwork during the school holidays. I didn't want Helen, who is now in Year 1, to feel burdened with work. At the same time I was keen she retained all the skills she'd learned in Reception class.
There are various reading and writing schemes you can use to help your child improve their skills. Several are produced by Everybody Learns and its parent company LexiaUK. The two companies offer a variety of different options depending on the child's age and abilities. For the purposes of this review, we tried out a number of books in the early reading and foundation stage.
The books contained many different exercises; fill in the missing words, connect the correct image to the word, there were also stories to read, memory exercises and so on. When the books arrived, Helen took to them immediately and was very keen to have a go.
I'll be honest, we didn't studiously work through every book from beginning to end. Instead we employed a 'scatter gun' approach. Whatever exercise in whatever book Helen wanted to do, she did. This was useful during the summer break for maintaining Helen's interest in learning and she has chosen to do some exercises now she has returned to school again (assisted by her younger sister who has bent all the rules and used one or two of the items as colouring books).
If you are looking for something to keep the children entertained and help them with reading and writing, this may be a series of books you want to consider. One thing in their favour is that they are paper back and not particularly long or large so they are ideal if you are travelling anywhere over a holiday period.
Another positive is that these books are competitively priced. The complete set of workbooks we tried out retail for £24.99 and are available from the Everybody Learns website.
Interested in this blog post? Well have a read of these...