What Is the correct age for a child to have their own smartphone? This is a thorny question and one I found myself being asked in a radio interview earlier today.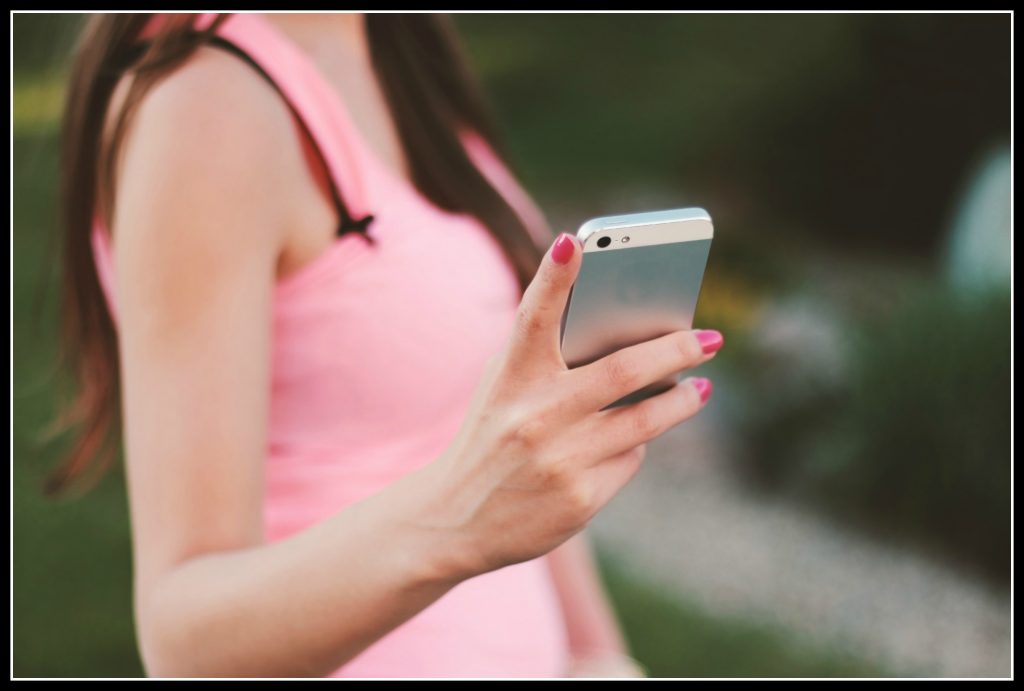 In an ideal world, I don't think our kids would get smart phones until they were well into their teenage years. Alas, the world is far from ideal. As much as I want to keep my kids away from such technology for as long as possible, I doubt my wife and I will be able to keep the floodgates shut much beyond the age of 11.
This discussion has been sparked by former Government policy adviser Steve Hilton. An extract from his book, More Human: Designing A World Where People Come First, has just been published by a national newspaper.
In the extract, Hilton argues that we've gone too far by sheltering our children from physical dangers. He says we no longer promote decent, physical outdoor play. Hilton believes we have instead given our kids unrestricted access to the internet via smartphones.
This, he says, is damaging young people's social skills, introducing them to porn and giving them unrealistic expectations of sexual relationships. Interestingly, he says it is also leading to an increase in body confidence issues for both girls and boys.
Hilton's radical solution is to ban smartphones for those under the age of 16. I'm conflicted on this issue. My heart agrees with him, my head doesn't.
Earlier today I found myself being invited on to BBC Radio Kent to discuss the issue with presenter Julia George and Jo of the Guilty Mother blog.
I think we all largely had the same ideas. Jo made one very interesting comment that stuck in my mind. She said that in her childhood, if you wanted to know where your friends were, you went and found a pile of bikes scattered across the ground somewhere. This isn't something you really see today.
When it comes to my own kids, they are IT literate, but Mrs Adams and I have always encouraged the children to be sociable. They join in team games and group activities. Part of the thinking behind this is to make them realise that real life relationships must come first. I would hate them to reach their teenage years and think the way you made friends was via Facebook or Snapchat.
Alas I've seen numerous people, teenagers and people in their twenties, sucked into a world where relationships exist largely online. I don't want my children to live their lives this way.
Maybe my generation was the last to disappear off on bikes and return home when hungry? Was mine a golden era of childhood? I certainly hope not.
Even so, technology is all around us. Adults and children alike are so reliant on it. Just yesterday I was in the school playground waiting for my eldest daughter at collection time. My three year old daughter took my phone out of my hand and within seconds was watching a cartoon using an app. I haven't shown her how to do this, she's picked it up by watching us adults and her older sister.
Hilton admits a ban on those under 16 having smartphones wouldn't be 100% effective. Even so, he points to the age restrictions on cigarettes and alcohol, both of which work very well. At the very least they have created a society where underage drinking smoking are discouraged.
Hilton is well known for coming up with ideas that are, shall we say, creative. A ban on smartphones for those under 16 may seem unrealistic, but it is a very compelling suggestion and one worth thinking about. Who knows, it may have some far reaching and very positive effects on society.
Following the radio interview, Jo published this awesome guide to smartphones on her blog and how to oversee your child's use of them. I thoroughly recommend taking a look as it suggests a few phones, has recommendations for the setting and provides other useful hints and tips.
What do you think, should we ban young people from having smartphones? Has childhood changed irrevocably? Please leave a comment with your thoughts.
Pic credits: Picture of teenager holding phone; Pexels. Cell phone use in class sign, Wesley Fryer. Both images edited by John Adams and reproduced under Creative Commons agreement
Interested in this blog post? Well have a read of these...