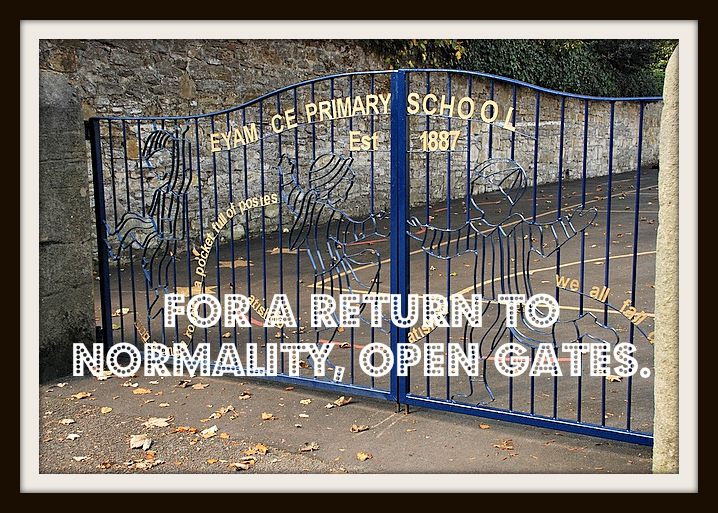 We have just a few days left of the school summer holiday. If your household is like mine, you're making preparations for the moment your kids return to school and getting ready for the demands, but certainty, of the term time routine.
If you're a blogger, you've probably got a head full of ideas but had no time to write the posts / record the vlogs etc. If you do blog and managed to keep going over the summer holidays, you deserve a medal!
The summer of 2014
The summer of 2014 was the first time I was forced to attempt blogging during the long summer break. I had taken a gamble and decided blogging was to be more than just a hobby. It was my only source of income and Mrs Adams and I needed the money.
I thought it was going to be easy. I would get up before the children each day, update the blog and that would be it. Only thing is, my two kids weren't too keen on staying in bed long enough to allow me to write. I was also unexpectedly asked to participate in some campaigns and had to drop everything at the last moment to meet deadlines I hadn't planned for.
Within two weeks I realised it was going to be a nightmare. It was an awkward truth to face, but I quickly understood why so many people give up blogging during August.
During term times, I find blogging is much easier. Most mornings I get up early to blog and I can write during Toddler Adams' nap times or the odd mornings when she is at nursery. If needs be, I can also write in the evenings. Such opportunities don't present themselves during the holidays when there are attractions and family to visit, nap times are frequently missed and I'm so exhausted I don't wake up early.
The summer of 2015
Move forward to this year and I was much better prepared. The need to make money was greater than last year and was matched by my desire to ensure the blog didn't encroach on valuable family time.
Wishing to avoid the disaster of summer 2014, I started planning for the summer holidays in January. I wrote a number of blog posts that were not time sensitive that could be used at any time over the break. I also did some planning on an Excel spreadsheet. I usually plan my blogging in a notebook but to use a spreadsheet is a level of organisation that is quite rare for me.
I invited several first-rate bloggers such as Tony Pitt of PapaTont.com and Tracy Fletcher of Myworkingmummy.com to write guest articles (see their superb posts here and here). Although it didn't always work out this way, I also decided that, for one day each week, I would not update the blog. Some blog posts were scheduled in advance and, shock horror, I automated some social media activity.
Scheduled social media activity
When it comes to scheduling tweets and other updates, I fall firmly in the "just don't overdo it and it's perfectly acceptable" camp. In fact, twitter regularly introduces me to interesting blog posts courtesy of automated tweets.
I occasionally see people tweeting or blogging about the evils of scheduled messages but I think it serves a very useful purpose. A tweet scheduled for 2am doesn't just reach night feeding mums and dads in the UK (yes, dads night feed too, I did it many, many times), it also reaches audiences on the west coast of the USA and Singapore / Thailand / Australia etc. The web is an international marketplace after all.
It was mostly a success
All things considered, my plan worked. Yes, okay, a few things cropped up unexpectedly and the children may have watched one or two films to keep them entertained while I dealt with urgent blogging issues or the needs of some of my freelance clients. What parent hasn't had to do this?
I didn't look at analytics too much during the break. When I did, however, I was pleasantly surprised. Page views and visitor numbers exceeded my expectations. To my amazement, my bounce rate even dropped slightly.
Okay, it was mostly a success apart from one thing. . .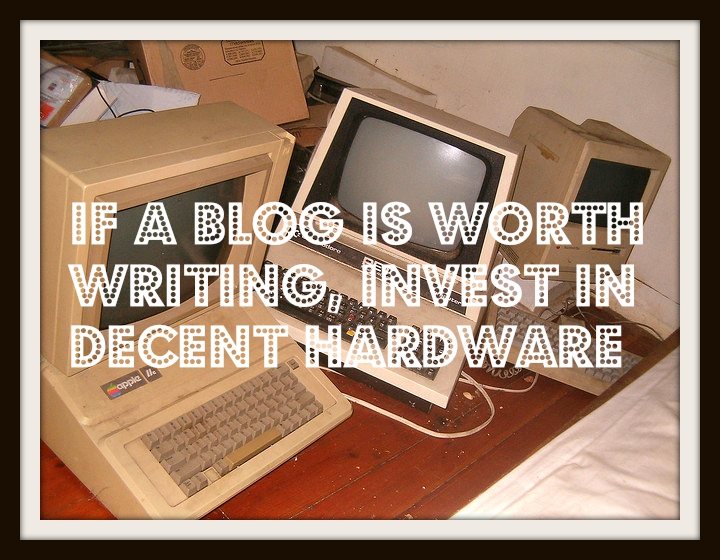 Even so, I learned one exceedingly valuable lesson over the summer break; the value of investing in decent hardware. Throughout the holidays I have been struggling with a computer that's been in and out of the repair shop more times than I can remember. As this dreadful machine is less than a year old, I felt the need to stick with it.
Despite its young age, I had hideous problems with an intermittent fault. Imagine, for instance, that you're writing a blog post in Word. Every two sentences the central processing unit maxes out and the machine freezes for two minutes. The same would happen every time I attempted to comment on someone else's blog post. At first this was an occasional problem but as time passed it got worse and the PC became unusable.
This is what I was facing. It was a serious hindrance to getting anything done. With kids to entertain and a wish to spend as little time in front of a monitor as possible, I needed a reliable machine that would work at speed. It's the one thing I didn't have and that PC has been called some foul names over recent weeks (not in ear shot of the kids, obviously). There's no doubt about it, the neighbours will have heard me. It may explain why I haven't seen them for a while!
To keep the blog going, I hauled my old lap top out of retirement. It has half the memory of my doomed-computer but worked at three or four times the speed. Using the lap top seriously curtailed my ability to edit photos, but I was able to keep Dadbloguk running.
A few days ago my computer came back from the repair shop one final time. I was assured it had worked perfectly on the workshop bench. I was full of hope.
This hope was rapidly dashed. The same fault came back as soon as I turned the machine on and logged in.
That was it, I'd had enough. While taking the kids to the cinema the other day, I took a short detour to PC World. For myriad reasons, it's a store I generally try to avoid but on this occasion I left with the most expensive, high specification machine I've ever owned. It has a stunning 23" monitor and more memory than I could ever need. It's early days, but I think we're going to get on very well.
Of course this left me with a problem. I had just bought a computer with a huge monitor while on the way to the cinema. The boxed machine was going to have to come with us. In the queue buying tickets, the guy behind me mistook it for a television, gave me a very strange look and said "That's the first time I've seen anyone take a TV to the cinema." Although mistaken, he had a point.
The machine I've just decommissioned should have been able to handle running a blog. Granted, it wasn't the highest specification model, but if my old lap top was good enough to keep things ticking over, a more powerful desktop should have handled the job with ease.
Alas it didn't. My message; If a blog is worth writing, invest in decent hardware.
Christmas is only 115 days away
That was my experience of blogging during the summer of 2015. It was imperfect, but an improvement on the previous year. With better hardware, I'm hoping the summer of 2016 will be smoother still. Oh, hang on, the Christmas holidays aren't that far off. The day itself is only 115 days away. I think I'd better start planning for that first.
Did you keep your blog going over the summer break? Did you take a blogging holiday on purpose? Have you invested in special hardware to keep your blog going or do you run it from the family iPad? Goodness knows how, but I know many do! Please leave a comment with your thoughts and experienes.
Pic credits: School Gates: Roger Temple, sourced from Geograph.co.uk. / Old computers: Leif K. Brooks, sourced from Flikr.com. Both reproduced under Creative Commons agreement.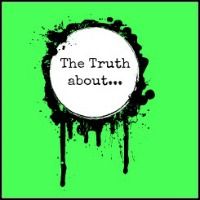 Interested in this blog post? Well have a read of these...