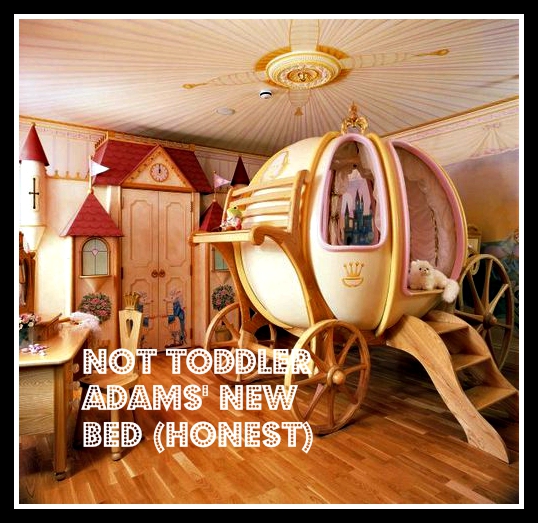 Toddler Adams has reached a significant milestone. As her third birthday draws ever closer, we crossed the Rubicon and removed the sides to her cot. Yes, she now sleeps in a "big girl's bed".
Okay, we could have done it when she was a bit younger. We chose not to because of a mistake we made with her older sister, although more about that in a moment.
Thus far, Toddler Adams has got on very well with her new sleeping arrangements. With one small complication, she is settling at night without getting out of bed and charging around her bedroom. Better still, now that she can get out of bed, we've placed a potty in her room and she is insisting we put her to bed without wearing a nappy (nap time and bed time being the only occasions she still wore one).
This is where we've had a small complication. To the amazement of Mrs Adams and I, she's getting herself out of bed and using the potty. Having developed a healthy interest in personal hygiene, but unable to open the bedroom door, she will stand at her bedroom door and shout / cry until someone comes and takes her to the bathroom so she can wash her hands. All well and good at eight PM, not so much fun at three in the morning.
In the greater scheme of things, however, I consider this to be a huge success. As I say, things have gone smoothly with Toddler Adams but we made life difficult for ourselves with Helen, our eldest daughter.
When we took the sides off for Helen, she was, with hindsight, far too young. She was about 18 months old. She was incredibly excited to have a bed with no bars on the side and bounced all over the mattress when she saw it for the first time. This was a precursor as to what was to follow.
At bedtime, she would mess around for ages. On more than one occasion she totally trashed her room.
There was also an unfortunate incident when a relative, who was looking after Helen, put her to bed for a nap one afternoon within reach of a tube of nappy rash cream. I hardly need to tell you what happened do I? Suffice it to say that when we saw the carpet, we knew it would need replacing.
Over time she grew out of this behaviour, but to stop her from making such a mess of her bedroom, it was always kept very austere with few toys and furniture and it didn't look much like a kids' bedroom at all.
I've always felt a bit guilty about this. We could simply have put the bars back on the cot and let her have a more child-friendly room. In our naivety as first time parents, we didn't think that was the correct thing to do. There doesn't seem to be any lasting damaging; Helen more than made up for it when her sister was born and she moved into the neighbouring room. At that point Helen was old enough to personalise the room herself and wasted no time in doing so!
That's our story. Another big milestone has been crossed. My kids get older and I have yet more proof just how quickly they grow up. Today it's cots, tomorrow it'll be GCSEs, driving tests and boyfriends. Frightening how fast it happens, innit?
Pic credit: Tynne News/WENN. Reproduced under Creative Commons agreement.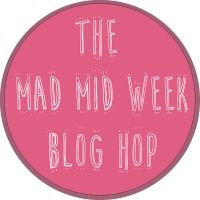 Interested in this blog post? Well have a read of these...