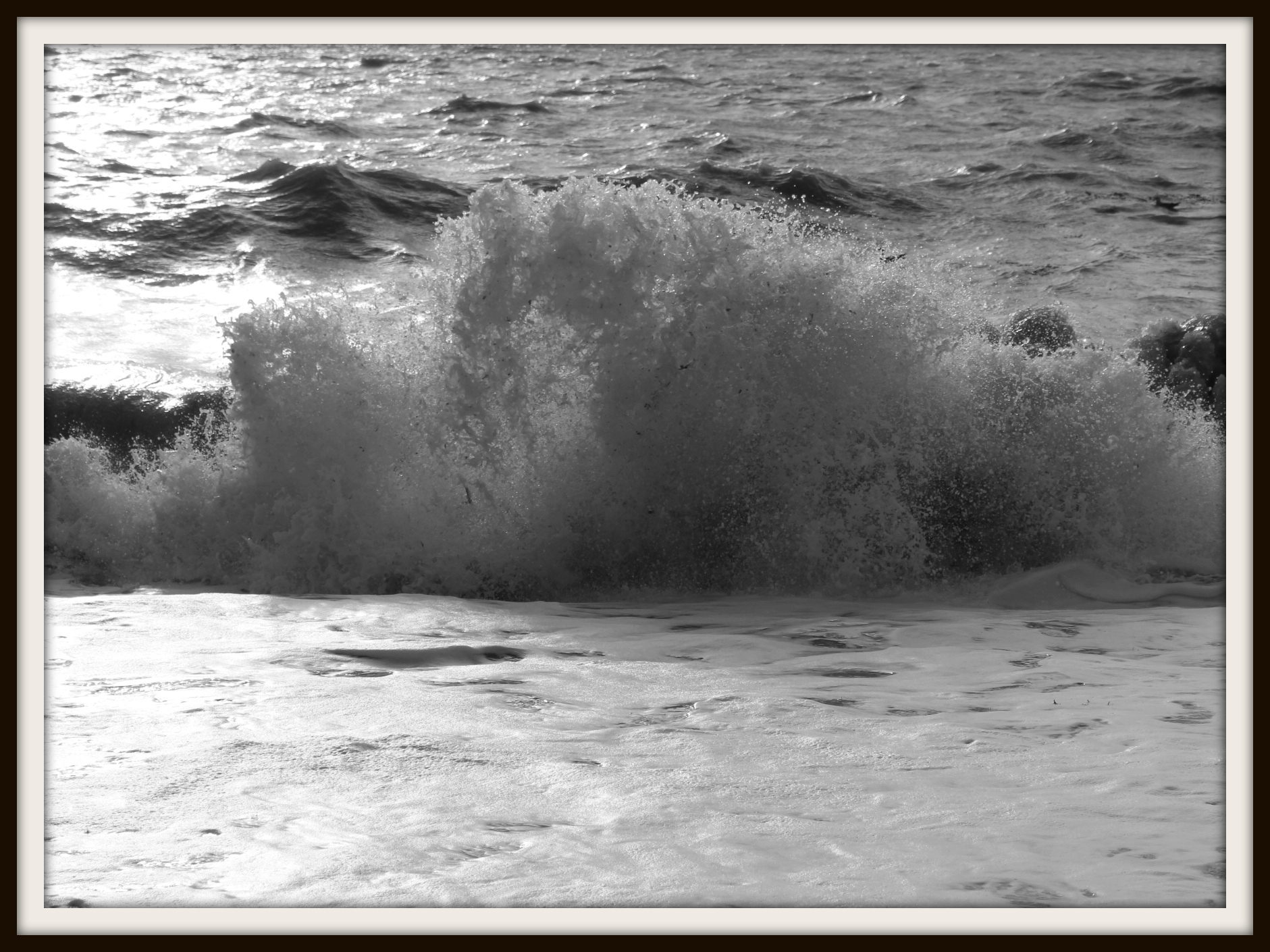 Earlier this week Mrs Adams, Toddler Adams and I spent a day in Brighton where I got this picture of a breaking wave. Our day trip was an unexpected and spontaneous thing.
A close relative of my wife's had been hospitalized. Quite understandably, she wanted to get out the house and do something, anything, to keep occupied (thankfully this individual is now on the mend). We settled on a trip to Brighton and when we arrived, the sea was quite rough.
I've been taking quite a few pictures on 'continuous' mode recently. I thought I'd try and catch images of a few waves as they rolled in and broke on the beach.
This was the best of the bunch. In fact, Mrs Adams was the one who chose it as today's photo. I think she chose well, as it is a dramatic image.
Exposure time was 1/800 sec, aperture f7.1, ISO 100 and focal length 55mm. It was shot in colour but I display it here in black and white.
As is my habit on a Sunday, I have linked this picture to the #MySundayPhoto linky hosted on the Photalife blog. Click on the badge to visit and see what other budding photographers have been up to with their cameras.
Interested in this blog post? Well have a read of these...