When I considered starting a dad blog, I scanned the Internet, looking at all the parenting blogs in existence. One of the first I stumbled upon was Slummy Single Mummy, written by mum of two Jo Middleton. Jo's witty writing style appealed to me greatly. I've followed her antics ever since and her stature as a blogger, marketeer and social media specialist have gone from strength to strength in the intervening years. In this candid guest post, Jo, highlights the positives of having teenaged kids.

Life has a funny way of going in odd directions, when you least expect it. In August 1994 for example, I was picking up my GCSE results. I'd got the best marks in the school and was widely perceived as the squarest girl in my year. Two months later, at my GCSE award presentation evening, I was, unbeknown to me at the time, about four weeks pregnant.
I think the shock for most of my peers was less that I was pregnant, and more that I had ever had sex at all. I'm sure they pictured me at home every night in Star Wars pyjamas, getting excited over historical manuscripts.
The point of this is to explain why, at 37 years old, I've already raised one child through the whole of her teenage years, and am just starting the journey with a second. Most of the other parent blogs I read from people my age are about newborns – potty training, tantrums, chubby legs and the like – but that stage has been and gone for me. Long gone are the opportunities for me to get blog traffic by dressing my adorable toddler in some cute dungarees – I have to rely on my wit. (Which is why traffic is sometimes a little slow.)
So, the teenage years.
It's at this point in proceedings where I'm meant to offer up some pearls of wisdom for parents of younger children, some top tips for helping you adjust to the rollercoaster of hormones that rules your teenage child's life. As long as I sit here though, I have to admit to being at rather a loss. Just because I have done it, unfortunately, doesn't mean I really know how. Eight years on from my first experience of parenting a teenager, I still regularly ask myself questions like:
"Why can't they remember to switch that light off?"
"What happened in that five seconds to turn them from an angel into a monster?"
"Why do they hate me so?"
It's not easy. However, in lieu of sound parenting advice, I thought instead that I would reassure you with some perks. While it's true that parenting can be difficult whatever the age, and with toddlers at least you don't have to worry about drug addiction or self harm, there are definitely positives to parenting older children.
Here are nine:
You don't have to play shops with them. (Worst game ever.)
You rarely in fact have to play any sort of role play game with them. Although Belle, 13, did try to make me play MI High with her recently, which would have involved me sneaking around the house pretending to be a child spy. I said no.
They can make you cups of tea.
They are actually pretty good company, in that you can have proper conversations with them, about things other than poo, and they make you laugh.
You can watch non-animated films at the cinema. (Although I did make Belle go and see The Good Dinosaur just because I wanted to.)
You still have an excuse to watch animated films at the cinema, (see above), but can watch them without having to say 'ssshhhh' repeatedly or go to the toilet six times.
You can leave them on their own. When they are tiny, even going to the toilet on your own is a treat, so imagine being able to go to a completely different room for an hour at a time, or better still, go out?
No more school run! Hoorah!
It won't be long before they have their own babies, and then you get to cuddle a chubby toddler and give it back again, muttering things about how much better you were as a parent.
Do you have older children? What are your best bits?
You'll find Jo's blog at Slummysinglemummy.com. You wwill also find her on twitter at @mummyblogger and on Facebook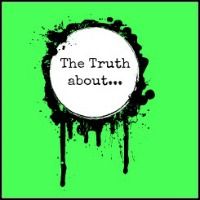 Interested in this blog post? Well have a read of these...