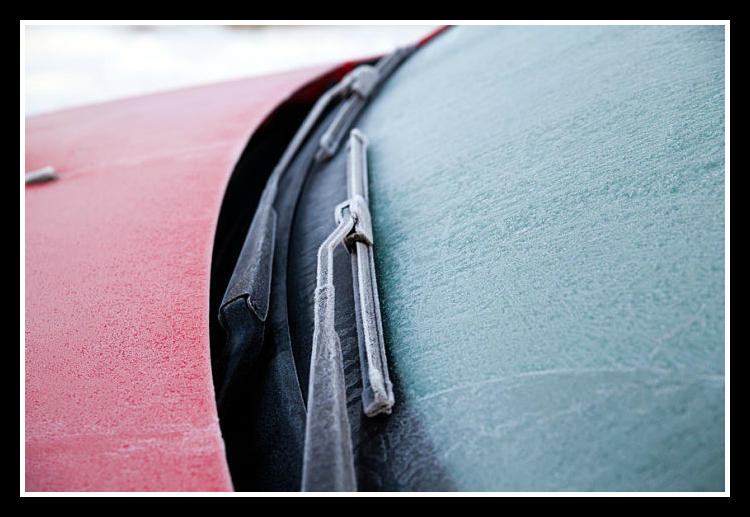 We're not quite out of winter yet. Here is a selection of winter driving tips, put together exclusively for Dadbloguk by car maintenance specialists. 
Now that we're free from the doldrums of January, the warmer climes of spring seem just around the corner. But before you break out the shorts and sunglasses, hold your horses, because winter may not be done with us just yet.
According to the Met Office, winter officially ends on 29 February. So until that day comes, it's a good idea to be braced for bad weather — particularly if you spend a lot of time driving.
Winter is without doubt the toughest season on both car and driver, with the RAC reporting over 2.4 million callouts throughout the season. This increase in the number of breakdowns is attributed primarily to the drop in temperature, when components under the bonnet struggle to cope in the frosty conditions.
To help you and your car make it to the end of the season in one piece, here are some simple winter car care tips.
Use High-Quality Coolant/Antifreeze — and Keep it Well Topped Up!
A cold snap could be just around the corner, increasing the risk of a breakdown — and who needs that on a cold winter's night? To mitigate the risk of a roadside emergency, using a high-quality coolant/antifreeze in your car is recommended to protect the engine from sub-zero temperatures.
It's also worth mentioning that you should perform regular checks on your engine's fluid levels throughout the winter, particularly coolant/antifreeze and engine oil. If either of these are low, top them up with a quality product and check the level again in a few days. Has the level dropped? If so, it's time to get yourself to a mechanic!
Look After Your Windscreen on Frosty Mornings
You're already running late, have the kids to drop off at school, and your windscreen is covered in a thick layer of ice; we've all been there. On such occasions it can be tempting to reach for the kettle to quickly remove the frost, but doing so could result in a cracked windscreen.
Instead, get yourself a can of top quality de-icer and give the windows a good squirt. Depending on the brand you plump for, the de-icer should melt the ice in double-quick time, but of course this can be helped along with a sturdy scraper.
Or, you could always give the vinegar and water trick a go? While I can't vouch that it works, it's certainly safer than pouring boiling water on your windscreen, and could help you out of a tight spot on a particularly cold morning.

Deal with Battery Problems Before it's Too Late
According to the website of Which.co.uk, battery problems account for 20% of the UK's total annual breakdowns — many of which occur during the winter months. Winter really does hit batteries hard, making it more difficult for them to hold their charge and subsequently power all the electronics in the cabin (heated screens, lights, wipers — that kind of thing).
Before you break down due to a dodgy battery, it's a good idea to have it inspected by a trained mechanic, especially if it's over 5 years old. They'll be able to check its charge and general condition, and install a new one if they think it won't last the winter.
It's a good idea to carry a car battery charger during the winter, too, just in case of emergencies (or if you're daft enough to leave your sidelights on). This one from Draper looks excellent, and should get you back on the road in no time.
Take Care of Your Tyres
Rain, hail ice and snow — winter throws a lot of weather our way, and your tyres have got to be able to deal with it all. If your tyres are under or over inflated, lacking in tread or in a generally poor condition, they won't cope well in winter — putting you at risk of a puncture, blowout or accident.
With this in mind, it's a good idea to set aside time each week to give your tyres a good once over. If you're not sure how to do this, Tyresafe.org has loads of tips and advice on how to check the condition of your car's tyres — from monitoring their pressure to rotating them to ensure even tread wear.
Disclosure; this post was produced in collaboration with the Holts Auto Group.
Interested in this blog post? Well have a read of these...