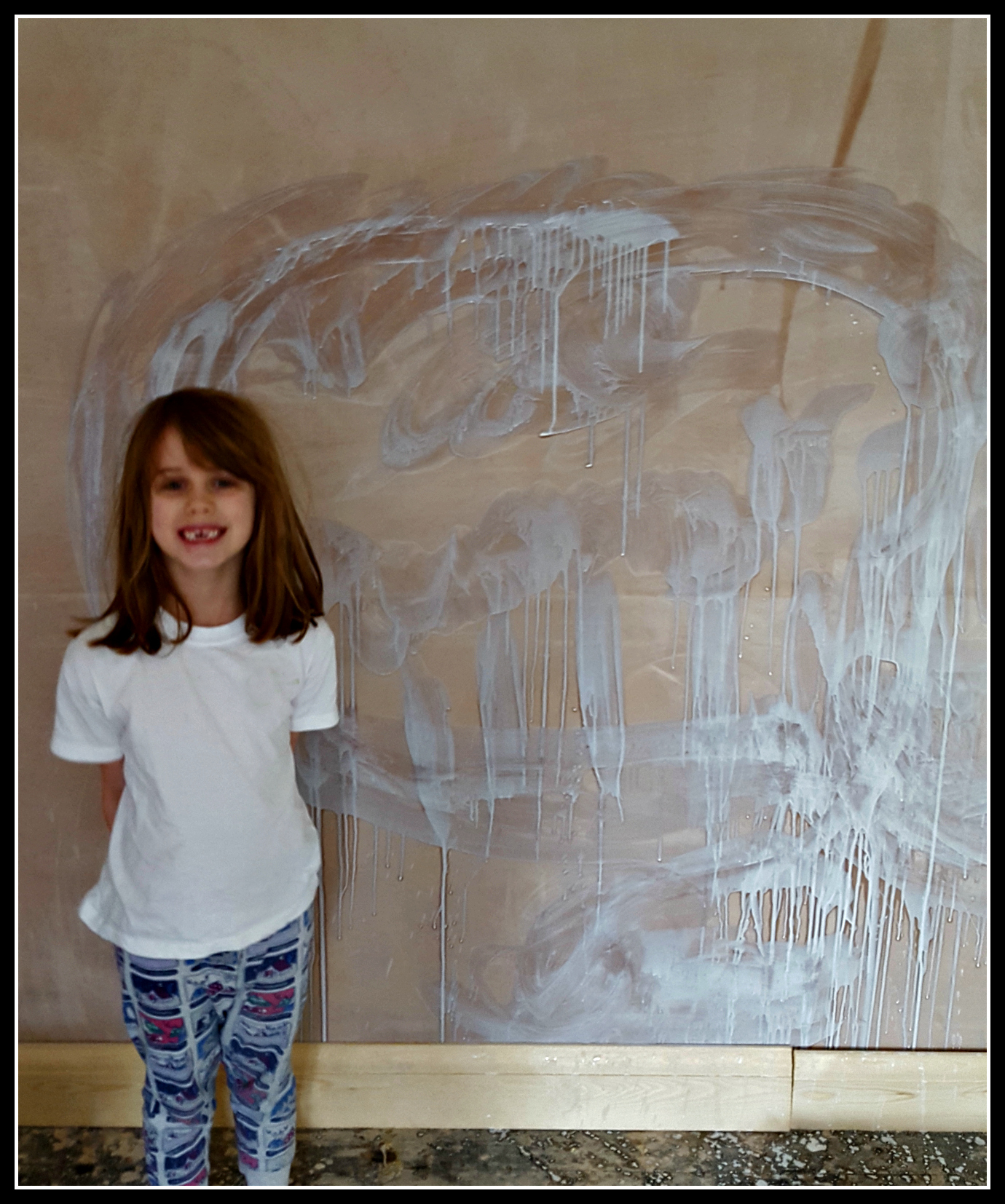 With our kitchen re-build continuing, I haven't had time to get creative with my camera this week. Even so, I thought this image of Helen, our eldest daughter, was worth sharing.
It's a painting of a sheep that she's created on a newly-plastered wall. As you can see from her face, she was very proud of her efforts!
Work on the new kitchen has continued this week, although not in the way we envisaged (more about that in the next few days). As things didn't quite go to plan, we were presented with an opportunity to paint the room before the units and flooring are installed.
Little sister was at pre-school but, being half term, Helen was with us. There was one big, untouched wall that provided a superb canvas for a young, creative mind. We said Helen could put on some old clothes and paint what she wanted on it while mummy and daddy did some of the paintwork that required a steady hand.
It was a quick snap taken on my phone so I'm not going to share the technical details on this occasion. I hope you like the image, which I have linked to the #MySundayPhoto linky hosted by the @Photalife blog.
Interested in this blog post? Well have a read of these...