If you make packed lunches for your kids to take to school, I want to congratulate you. You've pretty much made it to half-term making meals each morning. It's a thankless task and you may well be struggling to vary the meals and wondering if they are nutritious enough. I've spoken to Change4Life nutritionist Orla Hugeniot to get ideas for ensuring packed lunches are healthy, fun and varied.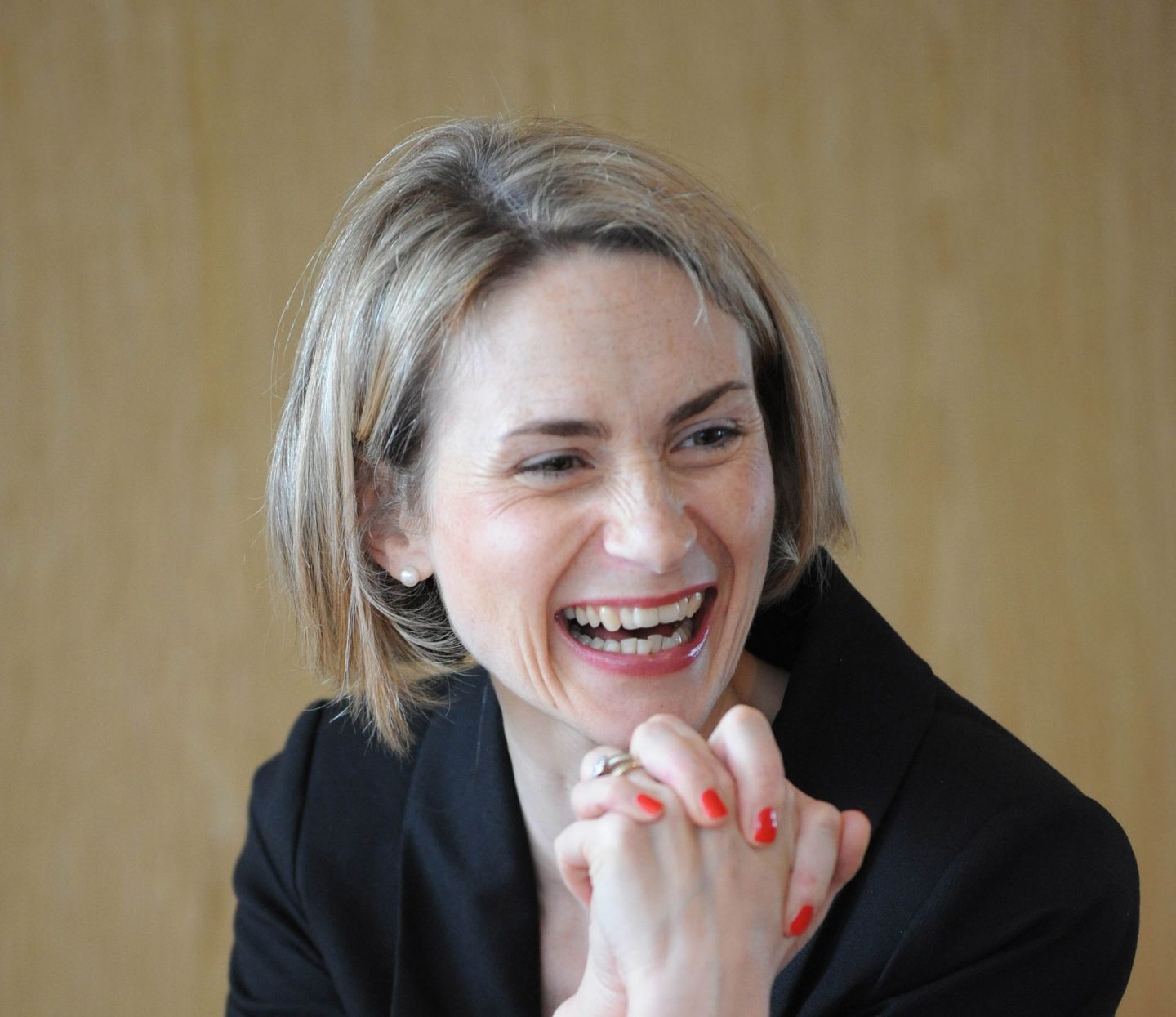 In fact, we covered a few different subjects that mums and dads may find of interest. We spoke about fussy eating, how to store food and ideas for healthy snacks you can keep on hand for kids.
I hope you'll find this Q&A interesting and it'll inspire you to take a closer look at the food you feeding your family. On that note, I shall hand over to Orla.
Orla, can you please explain your connection with Change4Life?
I am the campaign nutritionist for Change4Life.
I understand you're a mum yourself. How many kids do you have and what are the biggest challenges you face feeding them? (or did face feeding them)
That's right, I've got two kids. As a parent, I understand that it can be challenging to get your kids to try healthier foods. It's something that I think every parent faces at some point, including me! My son went through a phase of being fussy about eating fruit. We got over this by eating fruit every day and showing him how normal it is to enjoy it.
I have seen Change4Life has produced some very practical tips for parents, such as keeping freshly prepared fruit and veg in the fridge and cutting back on sugary cereals. What are the main tips you'd give any busy parents?
Lots of parents are worried about their children having too much sugar but aren't sure how to cut back. There are actually some really simple swaps that you can make throughout the day, across breakfast, lunches and snacks, that can both help you reduce the amount of sugar your children are having and encourage them to eat healthier foods.
Firstly, you can help start the day well by making sure your kids have a good breakfast. It will really help set them up for the rest of the day. Lower sugar cereals and yoghurts, porridge, fruit and wholemeal toast are all good breakfast options, and you can also try swapping higher sugar cereals such as frosted flakes or honey crunch cereal for wheat biscuit cereals, porridge or no added sugar muesli.
If mornings are a rush, it might be easier to prepare lunchboxes the night before. A couple of tips I like are to swap white bread for wholegrain, which will help your kids feel fuller for longer, and cakes and biscuits for malt loaf or a fruited teacake. If you're stuck for ideas, there are lots online at the Change4Life website where there are loads more easy ideas for lunchbox inspiration!
For snack-time, you can keep ready-to-eat fruit and vegetables in the fridge such as chopped carrots, cucumbers, celery and peppers – so there are easy snacks to hand that kids can eat with their fingers. This is an easy way to ensure your children are eating healthy foods between meals.
On the subject of preparing fruit and veg, what advice would you have for keeping it fresh and nutritious, for instance chopping and freezing fruit?
There are lots of ways to introduce fruit and veg into your family's diet, whether its fresh, frozen, juiced or tinned, and all count towards your 5-a-day.
Frozen fruits and vegetables can be just as nutritious as fresh fruit and veg. They can also help with preparation time – just use what you need and put the rest back in the freezer! Tinned fruits and vegetables can also be an option, but remember to choose fruit in its own juice and veg with no added salt or sugar.
Whether fresh or frozen, fruit and vegetables are an important part of a healthy, balanced diet as they act as a great source of vitamins, minerals and fibre. The most important thing is that you introduce your kids to a variety of fruit and veg as part of their daily diet. Kids can be creatures of habit, so once they are used to healthier foods, drinks and snacks, they will often reach for them.
As I said before, you can make it easy for children to choose healthier snacks by keeping fruit and vegetables on hand, ready to take from the fridge, cutting them up if that means your kids are more likely to eat them. Don't worry about losing nutrients, once fruit and veg is in bite-sized pieces, you'll probably find they disappear quickly anyway!

A very general one this, but how much fresh fruit, vegetables and salad should you give children at the various stages of their development?
For children, the amount of fruit, vegetables and salad they should eat depends on their size and age. As a rough guide, one portion is the amount they can fit in the palm of their hand.
There is no set amount kids should eat, but I would encourage a portion of fruit or veg at each meal. It's also important to provide a variety of fruit and vegetables to ensure your child gets a healthymix and gets used to different tastes and flavours.
Do mums and dads have different approaches to feeding their kids?
All mums and dads have different approaches to feeding their kids. There is no right or wrong way. It is all about experimentation. as what works for one child might not work for another. After all, every child is different.
The most important thing to remember is that there is no magic bullet when it comes to feeding your kids. Introducing healthy eating habits can be a long-term process, but you mustn't give up. There are lots of different approaches you can try, such as talking about food with your children, and getting them to help prepare lunch boxes, snacks and dinners. This helps them get excited about what's inside and means they're more likely to eat it!
It's also important to remember that phases of fussy eating are normal. Most parents will go through this at some point.
Any particular tips you have for dads who are looking to improve their kids diets?
It's important to be a good role model when it comes to healthy eating. This is why eating healthier meals together as a family can be really useful. Sitting down together and eating can be a great way to chat not only about what your kids did at school but also the food they are about to eat. It also helps make them aware of the importance of healthier food.
What about packed lunches? What ideas have you got for mums and dads looking to improve the packed lunches their kids take to school?
Children are more likely to eat the foods that they have chosen and helped prepare, so making lunchboxes together can be a good way to get them excited about their food.
Try not to get into the habit of giving your child the same packed lunch each day – it's important to have some variety. Some different sandwich fillings you might like to try are soft cheese and salad (lower fat cheese) and tuna mayonnaise and sweetcorn (reduced fat mayonnaise). You could also try bagels or wraps for a change too.
Chocolate bars or a chocolate pudding pot can add up to 5 or 6 sugar cubes to your child's lunch box, so pack these less often or swap for a slice of malt loaf or lower fat, lower sugar yogurt. Another simple swap can be switching crisps for homemade plain popcorn or plain rice cakes.
Chopped vegetables such as carrots, cucumbers or peppers can be another great addition to lunch boxes – mix up which vegetables you use throughout the week to make sure your kids are getting plenty of variety.
If you're stuck on lunchbox ideas, go online to the Change4Life website for new recipes, tips and lunchbox inspiration.
What about when eating out with children? What can mums and dads do to ensure their children eat healthily while eating out?
Look for child-friendly options that include fruit and veg and avoid bigger sizes such as "go large" or "supersize" deals. You can always ask for smaller portions of adult meals.
Drinks can be a confusing area. What should parents keep in mind when giving their children drinks?
You might be surprised at the amount of sugar in many popular drinks. A can of cola can contain around nine cubes of sugar. Water and lower-fat milk are the best choices for drinks but swapping sugary cola and higher sugar juice drinks for no added sugar ones will also help you cut down the amount of sugar your kids have.
Another confusing area can be smoothies or fruit and vegetable juices. These do count towards your 5 A Day but kids should only have up to 150ml (a small glass) once a day. It's also important to keep fruit and vegetable juices and smoothies to mealtimes to protect your children's teeth.
Thinking specifically about yogurt drinks, isn't it correct they can have a very high sugar content so shouldn't be drunk all the time?
Some yogurt drinks are high in sugar, so it's important to look at the labels and choose those with the lowest sugar levels. You don't need to worry about the sugar in plain milks and yogurts as this isn't added sugar.
Children aged between four and six years should only have five cubes or 19 grams of sugar a day, so it's always worth checking how much sugar is in the drinks you are giving your kids.
What sweet alternatives would you recommend for parents?
There are lots of ways to help your kids have a healthier snack whether on the go or at home. As I have mentioned, fresh fruit and veg are always a great choice, but there are lots of other options for kids to try such as sugar-free jelly, a crumpet or scotch pancake, malt loaf or lower-fat, lower-sugar fromage frais.
Finally, any hints and tips for encouraging your children to have a healthy interest in food?
I think it is all about making food fun and talking to them about the food and drinks they are having. So cooking and preparing healthy snacks together, eating together or helping your kids to make their lunchboxes. These are all great ways to get your kids excited about food and will make them more likely to eat it.
Another good way to get your kids involved is to use the Change4Life food scanner app to find healthier foods when you're out shopping. You can also look out for the Good Choice badge together in store, which will always help you find healthier choices.
Further information about Change4Life, the Change4Life food scanner app, recipes and packed lunch ideas can be found online at its website.
Interested in this blog post? Well have a read of these...