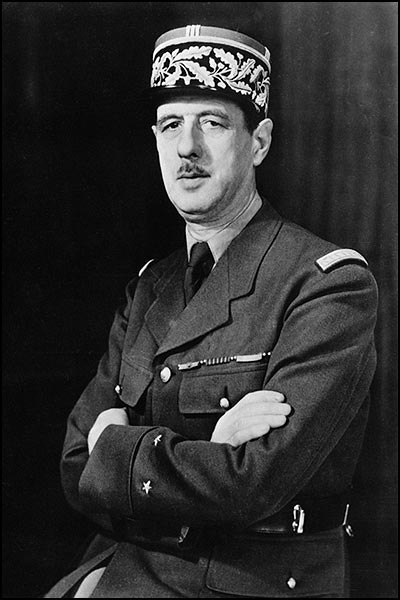 Former French president and World War II leader Charles de Gaulle was once quoted as saying; "How can anyone govern a nation that has 246 different kinds of cheese?" I'm not interested in governing a nation, but I am interested in cheese or, more precisely, how to get my six year old daughter eating it.
Like most kids she is fussy about some kids of food. We don't struggle too much with fruit. Vegetables can be a challenge but we're usually on solid ground with broccoli, peas and carrots.
The one sticking point is cheese. Okay, yes, it is high in fat and should only be eaten in moderation, but a diet without cheese is limiting.
We can't give Helen cheese and crackers. Anything with ricotta or mascarpone is off the menu and so I haven't made cannelloni, one of my favourite dishes, in years.
I see Helen at kids' parties where cheese sandwiches are often on the menu and she ignores them. It also makes it that little bit more challenging to put her lunch box together each day because of her dislike for fromage.
Maybe it's simply because I have French heritage I find it difficult to appreciate a life without cheese. Actually, no, that's got nothing to do with it. It's because I have to create all the meals and make her lunch box each day and missing out anything with cheese makes it that bit more difficult.
Only thing is, there's a small glimmer of hope. We were going round the supermarket the other day and she spotted Laughing Cow on the shelf. She wanted to try some.
I think this desire to try Laughing Cow came largely from the fact one of her school friends eats it. Helen was actually quite excited at the prospect and was well informed about the product. She told me that under the sticker on each triangle you'll find a letter from the alphabet, something I didn't know.
We got home and, to my amazement, she ate it. It's featured in her lunch box several times now and been issued as an occasional snack.
I very much doubt Charles de Gaulle was thinking of Laughing Cow when he made his remark. In an ideal world we wouldn't be eating Laughing Cow because I try, as much as humanly possible, to avoid such heavily processed food.
On this occasion I'm making an exception. If it encourages my daughter to adopt a more liberal policy towards eating cheese I'm all for it.
Santé!
What are your experiences? What foods do your children refuse to eat and how have you got around this? Please leave a comment, I'd love to know.
Pic credit; United States Government. Copyright free.
Interested in this blog post? Well have a read of these...