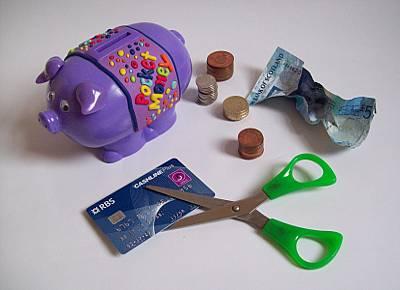 I recently attended a round table discussion with a bunch of bloggers to talk about different approaches to pocket money. The jamboree was organised by coupon code website Vouchercodes.co.uk and was held at The Arch, a marvellous restaurant near Marble Arch in Central London. The aim was to explore the financial challenges faced by families and to encourage families to discuss pocket money more openly.
It follows on from some research Vouchercodes.co.uk carried out last year that revealed:
61% of children received pocket money weekly
22% spend their money straight away, 37% spend some of it immediately while 23% save it in a money box.
The average amount of money given to each child every week was £8.47
49% have to undertake regular chores to receive their money while 16% don't have to do anything at all.
During the round table, the following issues were discussed:
Pocket money; what is paid and how it is paid
When sat in a circle discussing pocket money, it quickly became apparent each of the bloggers' families took a slightly different approach. There was general consensus that giving pocket money was a good way of ensuring children receive some financial education, but some people give their kids cash, some have set up direct debits into their bank accounts while other families use online piggy banks such as Qwiddle.
Understanding the value of money
Everyone agreed that teaching children the value of money is essential. Age, however, was an issue with younger children sometimes struggling to understand the concept. Ruth, of the RocknRollerbaby blog, potty trained her daughter by giving her "pennies for a penny" while Lauren from the blog Mummyisagadgetgeek had the most fascinating approach. Her son understands that it costs £100 to hire a builder's skip and so when the family talks about the value of money, they often talk about it in terms of skips.
Financial education
Financial education was recently placed on the English National Curriculum at Key Stage Three. Even so, the opinionated bloggers felt it should start younger and that parents definitely had a role to play here. As I remarked: "It's all well and good teaching this at school but there's a balance to be struck. We can't shirk the responsibilities of teaching this as a parent. You've still got that obligation to teach your kids."
Vicki, who writes the HonestMum blog, believes there is a gap in the market for an educational television programme on this subject. I found this particularly interesting as I recall watching one when I was growing up and yet I can think of nothing that is produced along these lines today.
Katrina of the Coolbananas-blog, meanwhile, felt financial education should be practical. This would keep it relevant to young people and sustain their interest.
After the event…
Following the roundtable, Vouchercodes.co.uk produced a summary of the discussions. It concluded that frequency and quantity of awarding pocket money varied greatly but that it was common to award it on the basis of chores having been undertaken. It also suggested that families should have open and frank discussions about pocket money and the reasons for awarding it. This can lead on to healthy discussions about finances in general.
Vouchercodes.couk has also issued the following suggestions for helping children deal with money:
Use jars labelled spend, save give. Agree rates for setting money aside to teach them the benefits of each.
Open a bank account for your children so they can see money coming in and out of it. This will help them learn the realities of handling money.
Find out if your children are learning about money at school and if so, what. Are such lessons coming from teachers or peers? You can then make messaging consistent and you children are likely to find it easier to relate to any conversations they have at home.
Talk about money and finances at home. Money can be seen as a negative talking point so keep it natural and use pocket money as a way to encourage such discussions.
Vouchercodes.co.uk is also hosting a monthly twitter Q&A on the last Monday of each month starting at 4pm. Look out for the hashtag #VCFamilyFinances.
Disclosure: I was compensated for attending this event. For more information about my disclosure policy, please click here.
Pic credit; Scott Manson. Sourced from Flikr. Reporduced under Creative Commons agreement. For more information about Creative Commons, please see my Disclosure page.
Interested in this blog post? Well have a read of these...