Shortly before Christmas I vowed to take part in the Worx DIY Xmas challenge. The power tool manufacture was encouraging parents to make at least one present for their children and I was only too happy to oblige by making a pair of stilts.
At the time I promised I'd write a follow-up post to let you know how I got on. Here we are, it's time for the big reveal.

I think this was a great campaign. As I said in this post from last week, the most expensive presents my kids received have been largely ignored since Christmas and Helen, our firstborn, has had more fun playing with a cardboard box that she turned into a space rocket.
How did I make the stilts? Step one was easy enough. I scoured the garage in search for a suitable piece of timber and stumbled across this.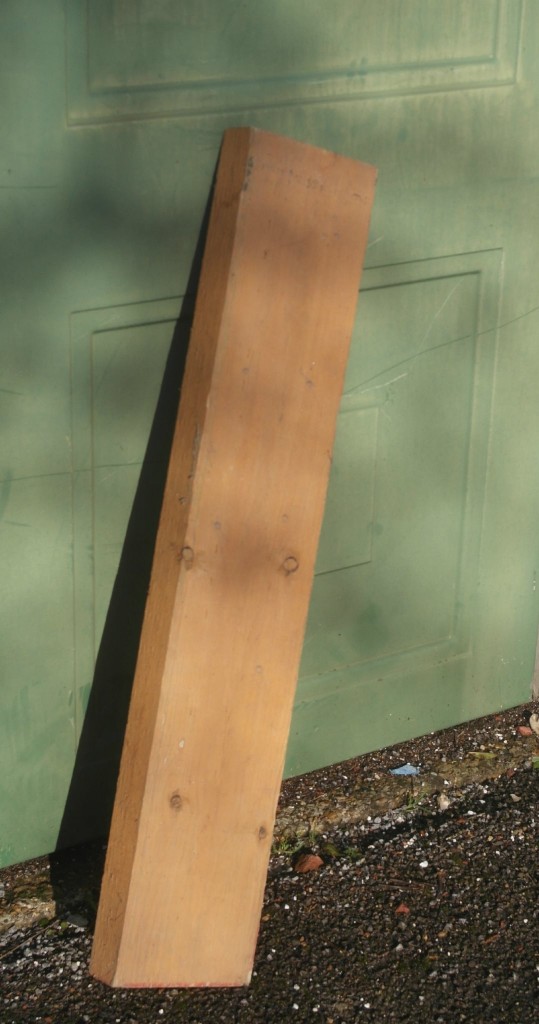 For step two, I used a Worx Sonicrafter F30 to sand the wood down. This bit of timber was quite rough and I was worried the kids may get splinters and so I smoothed it right down with this nifty bit of kit.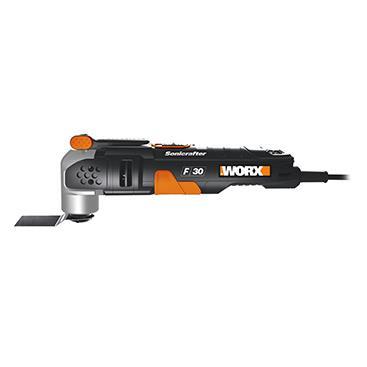 This is a multipurpose tool. As you can see, I was using it as a sander but by adding different attachments it can be used to grind, scrape, score and cut different materials including wood, metal, plastic, tiles and so on. It has six speeds and when turned up to the max, it made this a very easy task indeed.
To be clear, I wasn't trying to remove all the wood dye the timber had been treated with, hence why the finished product still has some dark brown spots. Removing all the dye would have been a mammoth task. I was simply trying to smooth the wood off and the Sonicrafter did an excellent job. Other people that have made these stilts have painted and decorated the items. I haven't done this, but I may well do so at a later date.
With the timber in better shape, the time had come to cut it so size. To do this I used the Worx WX426 compact circular saw.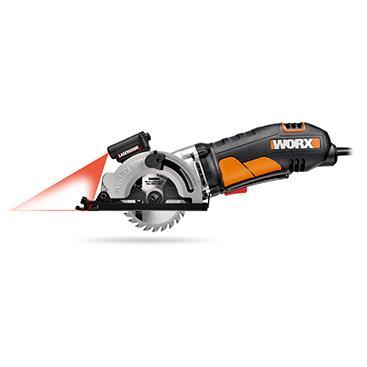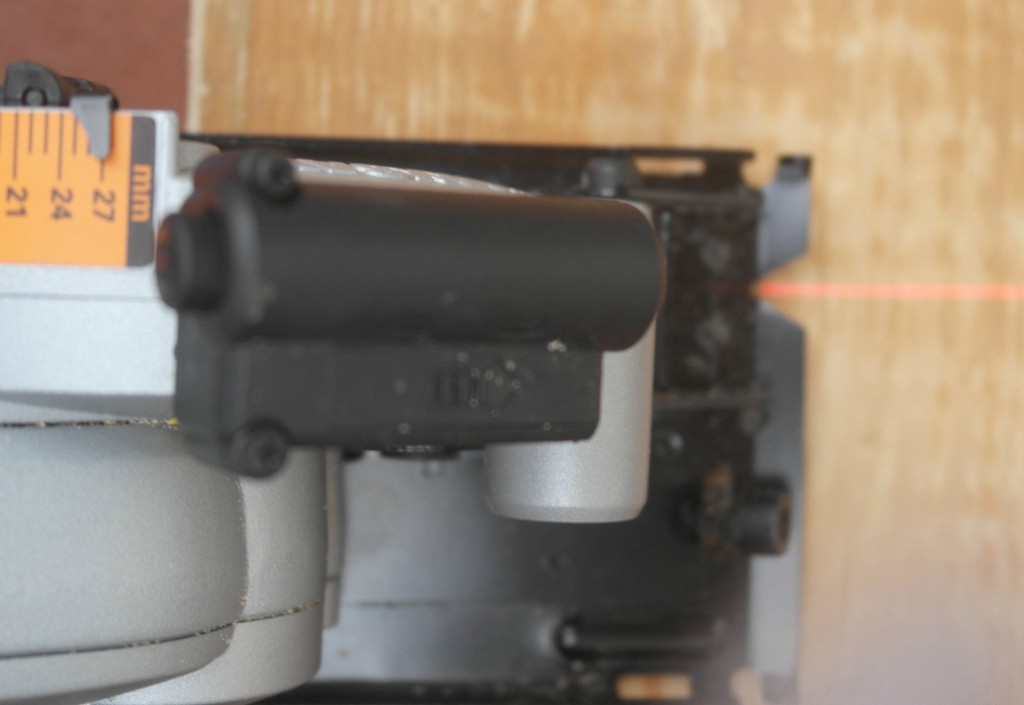 This item was a joy to use. It glided through the wood and even tackled a knot in the wood with ease. Needless to say, you can change the blade and use it to cut masonry and other items if needed.
It features a laserguide to help you cut in a straight line and it is very easy to adjust the depth of the cut. I was very impressed by this tool.
The one thing I would say is that it is a relatively small device. It's great for small jobs and smaller pieces of wood and masonry, but if you're cutting paving slabs or large pieces of timber, you'll need something bigger.
The end was now in sight. All that was left was to drill a couple of holes and feed some rope through them. For this I had to use my non-Worx electric drill. As this item is nearing the end of its working life, it was the most labourious part of the job, but I got there in the endafter repeatedly having to charge the battery!
With the rope fed through, the stilts were finished. It was time to hand them over to one excited young lady (for now I've kept little sister away from them as she's a bit young). Thus far they've proved very popular indeed and the signs are they'll be used more heavily than many of her other Christmas presents.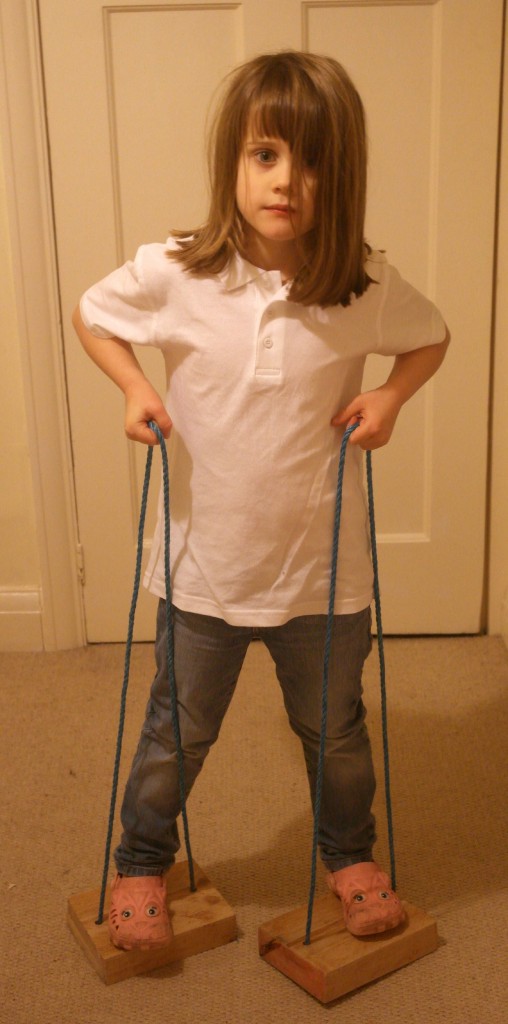 My experiences taking part in this campaign and with the cardboard box show there's a lot to be said for getting creative and making Christmas presents. The Worx tools made it an easy job. I may very well follow the same path next year and make something instead of buying presents. Not only that, but it has genuinelly been fun.
This commissioned article was written in association with Worx. For more information about commissioned posts, please follow this link.
Interested in this blog post? Well have a read of these...