How is a parent to react when their child gets in trouble at school? How much should you worry? Is it just a part of growing up? Should you be more concerned if your child goes through their school career without getting in trouble at all?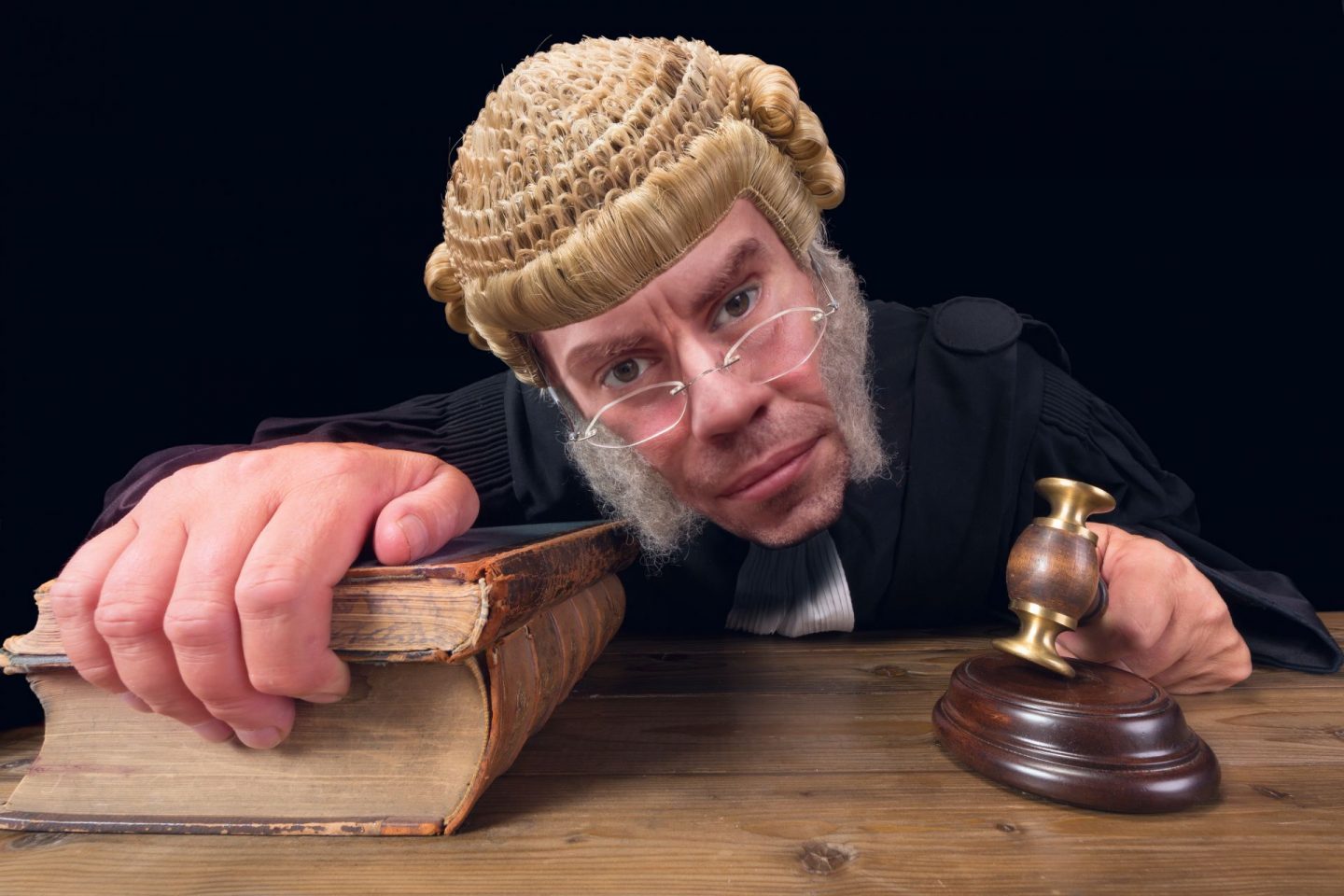 I was having a chat with a dad friend of mine the other day. We were discussing this very issue and his response took me by surprise.
He said his child had never been in trouble after several years at secondary school. He explained that getting in a tiny bit of trouble was maybe no bad thing and felt his kid could be more of a risk taker.
He wasn't suggesting he wanted his offspring to go wild, just, you know, break a minor rule here and there so lessons could be learned. It was an interesting point of view. It certainly made me sit up and listen and ponder over whether there is something to be learned from getting in trouble at school when you are in your teens. Is it nothing more than a part of growing up?
I recently got speaking to a teacher who expressed a similar opinion. I'll paraphrase, but he said youngsters have choices to make and they have to learn which are the right ones. Conversely, he added that youngsters have to learn there are consequences when they make the wrong judgement call.
As a parent, I fully expect to go through highs and lows with my kids. That may (has) involve(d) getting in trouble from time to time. The thought of getting in trouble at school, however, well that just crosses a line. Or does it?
Speaking from my own experience, I think my background explains a lot. The mentality at home when I was growing up was that you simply did not get in trouble at school.
Throughout my entire time at secondary school, I got the one after school detention. This punishment involved staying behind for 90 minutes and completing a mundane task.
I got the detention in the most ridiculous circumstances. To cut a long story short, I was overheard being rude about a teacher. It maybe didn't help that it was the teacher I was being rude about who overheard me.
My mother was incredibly disappointed when she was informed of my misdemeanour. To her, this was a massive deal. Even so, she was the easier parent to deal with. It was my stepdad's reaction I was terrified of.
The day I came back home with the letter informing my parents of my detention, my mum said my stepdad would "have to be told" about it. That evening, in a bid to gauge what mood my stepdad was in when he returned from work, she met him at the end of the garden and walked back to the house with him.
I clearly remember watching this farcical charade from an upstairs window. My mother never met my stepdad at the end of the garden. Would he not realise something was afoot?
Anyway, the fear I felt at getting in trouble stayed with me. I think I am possibly guilty of projecting my own fears on to my kids. Experiences like that have left me feeling more concerned about my kids getting in trouble than they do!
That said, it was the one and only time I got in serious trouble at school. It wasn't pleasant, but I learned from it.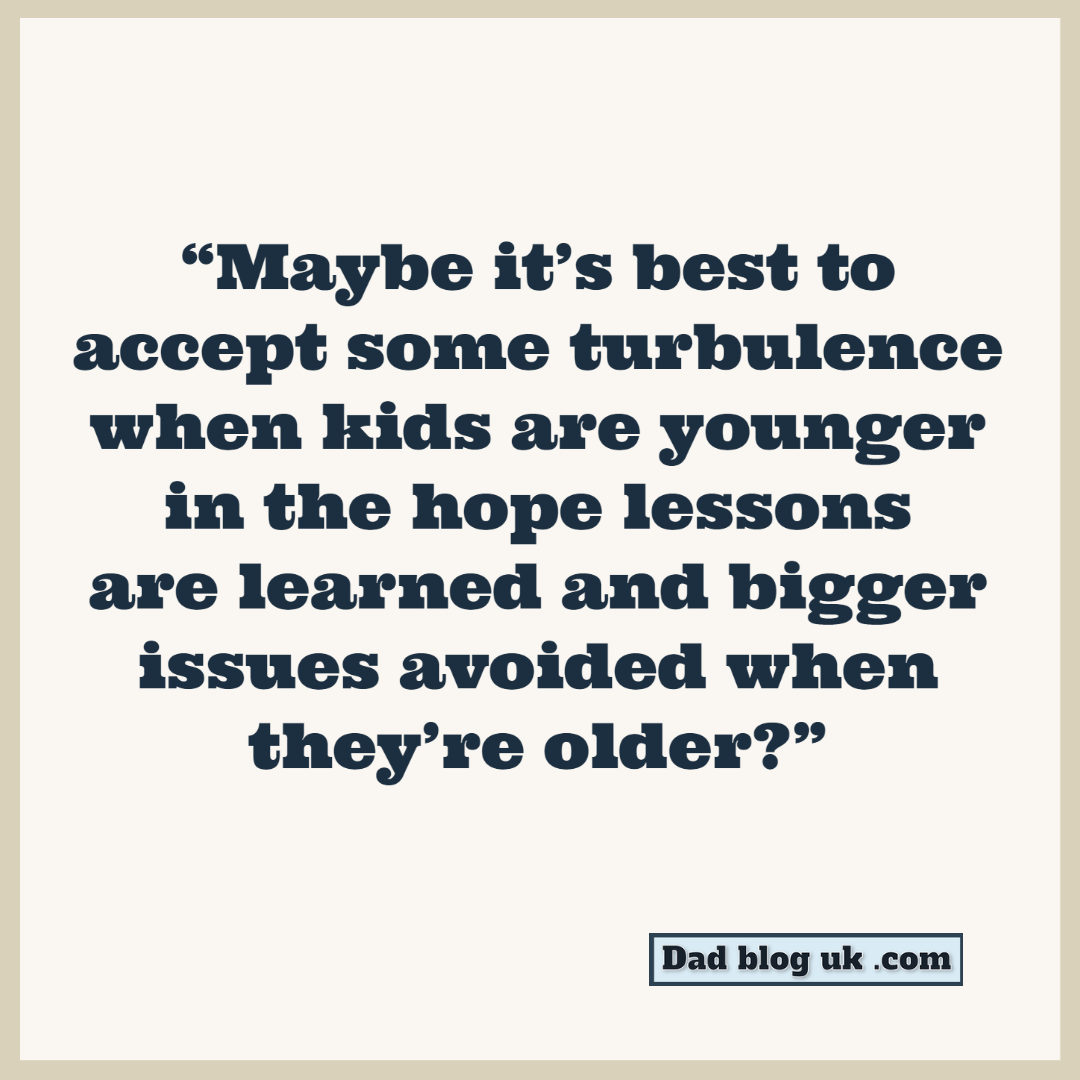 I guess the other fear is judgement from parents. If a kid gets in trouble every now and again, will other parents judge your child or maybe even judge you as a parent?
We all know this happens, but the parent who judges other kids' behaviour and puts their own children on a pedestal is foolish. At some point their kid will get in trouble or rebel and then their world will come tumbling down.
We've all been teenagers. I am sure we all did stupid things during that period of our lives. I have heard a few parents with older kids say their children sailed through the early teenage years, only for the wheels to come off the behavioural bus in the late teens and early twenties.
Maybe it's best to accept some turbulence when kids are younger in the hope lessons are learned and bigger issues avoided when they're older? If some of those lessons have to be learned at school, so be it.
Bringing the focus back to school, the impression I have is that school discipline has changed a lot over the years. Teachers are no longer the shouty, bullying creatures they once were. It is no longer acceptable for teachers to throw things at you, shout at you uncontrollably or humiliate you in front of your class.
Whereas that was the starting point for discipline, discipline today seems to be more structured. The starting point in this day and age seems to be the after school detention.
When I was at school, an after school detention was a big deal. After receiving three you were automatically suspended ("externally excluded" to use modern terminology). Speaking to other parents, it strikes me after school detentions are issued much more readily in this day and age as it's the first stage in the school discipline process.
I think it's no bad thing that discipline has moved on. When I was at secondary school, I once saw a teacher grab hold of a pupil's hair before forcing him to walk around in circles.
Surprisingly, the worst excesses I saw were in primary school. A particular teacher I had was notoriously bad tempered. He shouted at pupils in the most appalling way and once locked a pupil in the stationery cupboard. This isn't the stuff of playground legend, this guy was my class teacher and the school's headteacher. I witnessed this incident myself (I'm not sure what his story was, but he only lasted at the school for a term).
Getting back to whether you should worry about your child getting in trouble at school, yes, you should. It is nothing more than a sign you care.
That said, I think you have to reflect on what a child gets in trouble for and how often. If a kid repeatedly gets in trouble for bullying, arson or physically assaulting students or staff, there's probably a serious underlying issue to deal with.
If a kid gets hauled before their Headteacher once or twice during their time at school because they've been rowdy in class or been caught using their phone during assembly, well maybe it isn't the end of the world. They're simply pushing boundaries and learning their limits. I'm not saying such behaviour should be tolerated or celebrated, but maybe mums and dads need to accept some of this as simply part of growing up.
Anyway, you're probably wondering what happened when my stepdad was told about my after school detention. For some reason my mother had a change of heart. She never explained her thinking and we never spoke of it again, but my stepdad was never told about my after school detention. As far as I am aware, he doesn't know about it to this day!
Interested in this blog post? Well have a read of these...