I wasn't going to write this blog post. I was going to wait until January, but I've had such a surreal experience I just can't hold it in. The experience I've had? I've just sat a GCSE exam as an adult, decades after I last attempted one.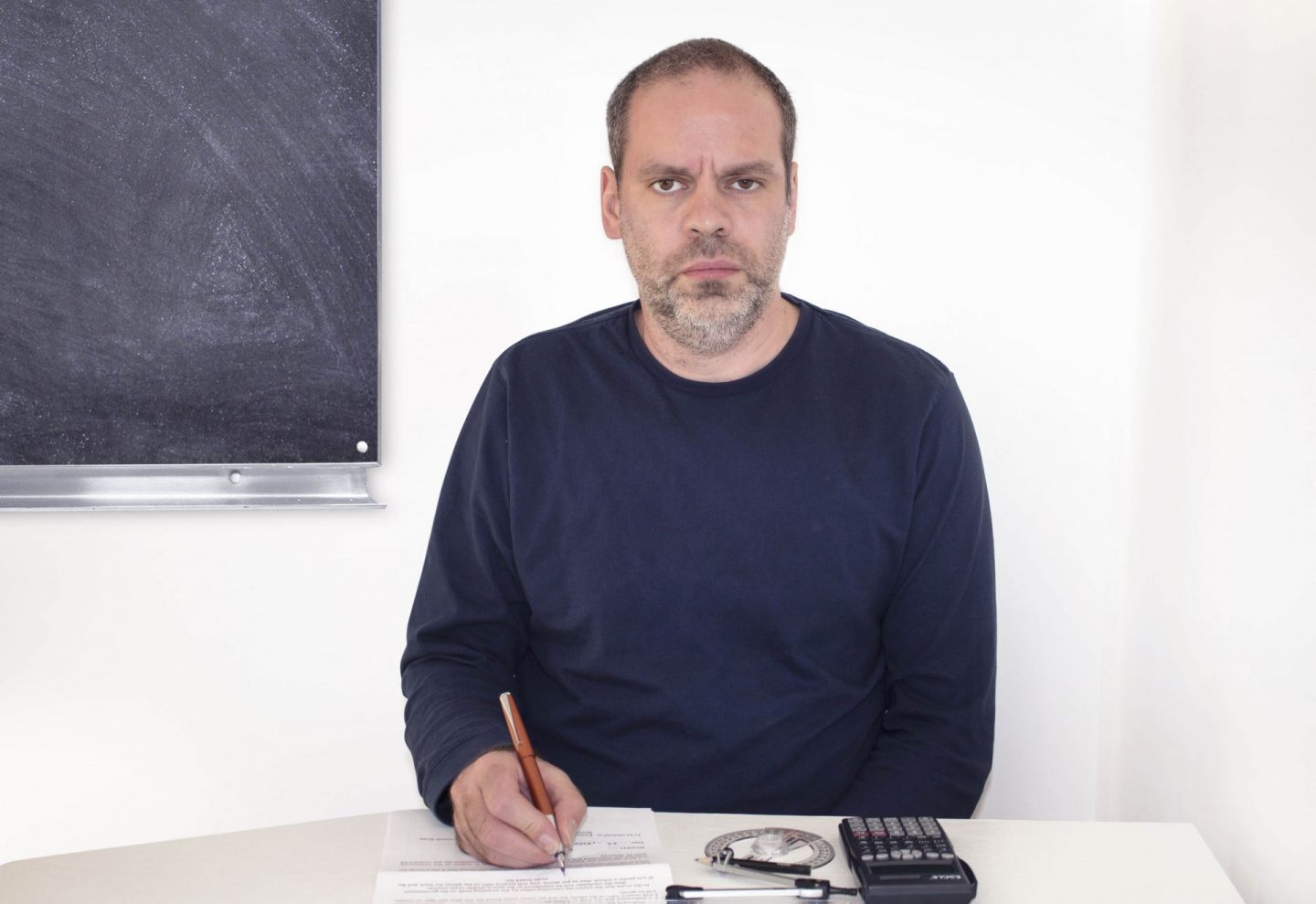 During the first lockdown, I started studying maths. After years of talking about it, I decided the time had come for me to correct a wrong from school years and re-take maths GCSE.
It was an exam I passed with an E grade at school, so in effect I failed it as you needed a C or higher for it to be considered a pass. All these years later (and thankfully following many years working as a writer and journalist) I am hoping to pass with a grade 4, the equivalent of a C.
This was the first of three exam papers I will be undertaking. It was an oddly enjoyable experience, but it was bizarre and there were both contrasts and similarities with when I took GCSEs at school.
I'll start with a contrast. I had paid to sit the exam privately at a testing centre. This meant the staff had no idea who I was. I had to show my passport on arrival to prove I was and not a fraudster, paid to sit the exam on my behalf.
That in itself wasn't odd, but this is Coronatime. I had a face mask on. I asked if I should take it off but, no, the testing centre staff felt my identity was suitably proven with a large part of my face covered (I clearly have distinctive eyes).
Having handed in my mobile phone (mobile phones not being a 'thing' when I took exams at school), I was taken to a room with about nine desks in it by a female member of staff. Sat at a desk right in the centre of the room was a kid of about 12 years of age. We exchanged a quick "hello" but it quickly transpired there had been a mix up and that I should be elsewhere.
As we left, I wished the boy good luck. Once we were a short distance away from the room and out of earshot, I asked whether he was doing a GCSE.
"Yes, we get children aged eight sitting GCSEs," came the reply.
I took a second to compute this. My own daughter is eight years of age. I really couldn't imagine her sitting a GCSE examination. Well, I say that. She could probably do a Masters in Pokemon characters but I'm not sure you can do a GCSE in that subject.
I was then led into another room. This time my desk was located and at this stage I was permitted to take off my face covering.
This room was remarkably similar to the one we'd just left, but slightly larger. There were maybe 12 individual desks in the room, all of them in the classic exam position, lined up in perfect rows, one behind the other. There was another desk at the front for an invigilator plus a clock on the wall. Behind the invigilator's desk was a whiteboard on which was written the two examination papers everyone would be sitting. One was a geography paper, the other was my paper: Foundation mathematics.
The big difference between this room and the previous room was that more of the desks were occupied. The occupants were some of the most miserable looking teenagers you have ever seen.
I didn't need to be told why these youngsters looked so unhappy. These guys had almost certainly failed to obtain the grades they were hoping for in the infamous Coronavirus Exam Debacle of 2020. A-levels, apprenticeships and the calming of highly irritated parents were probably all at stake.
Me? I was sitting a GCSE exam as an adult because I wanted to. If I don't get a grade 4 or above this time around, I'll simply do the exam again next summer. I wasn't under the same pressure.
Although I wanted to wish them luck, I resisted. Everyone was silent and as the oldest person in the room sitting the exam, I didn't want to make myself stand out. No, I felt I was better off sitting down quietly and pretending I wasn't there.
A member of the exam-centre staff then issued the exam papers. This was very different to when I sat exams at school. She laughed, she joked and made the atmosphere light.
As the exams papers were issued, the invigilator entered the room. I was very confused at first. You know that phrase: "Police officers look younger every day"? Well it seems the same applies to exam invigilators. When I did GCSEs, the invigilator was either a geography teacher with an attitude problem or a special needs assistant who was more interested in reading a book than watching over the pupils taking the exam.
Oh no, not on this occasion. This invigilator looked roughly the same age as the youngsters sitting the exam papers. At first I thought she was a late arrival. When it became clear she was the invigilator I wondered how she would cope if things got rowdy in the exam room.
It didn't matter. We were a very well behaved, undemanding group. Nobody broke the silence to made any demands or got told off for making a nuisance of themselves.
Moments before the exam got underway, we were told to ignore the date on the front of the question papers. I hadn't noticed until she mentioned it, but, sure enough, they were dated May 2020. The exam board hadn't used the examination papers back in the summer term because the exams had all been cancelled. We were getting them in the autumn term instead (and why not?).
With all that said and done, the exam got underway. The next hour and a half was a bit of a blur, truth be told, albeit a very quiet one. In fact, it was just like sitting an exam at school, just in a smaller room instead of a huge school hall.
Some of the questions on the paper were ridiculously easy. Others were incredibly hard. One thing is for certain, the expectations of pupils when they sit GCSE maths is incredibly high these days. What I was taught at school didn't even come close to preparing me for this exam (I've been having online lessons with Pi Tutor since the early days of lockdown, should you be interested).
All too soon, we were given a five-minute warning and that was it, pens down. We were dismissed from the room and soon enough I was out on the street and returning to my car.
Did I feel a bit odd being the oldest person in the room? No, not really. Everyone in that room had their own motivations for being there. My reason for sitting this exam is to correct some appalling schooling when I was younger. That's just as valid as any other reason.
I have to stress I'm not innumerate. I failed GCSE maths but I passed GCSE accounting with a B grade and I also have a basic book-keeping qualification. I was simply placed in a low maths set at school and never taught algebra, geometry, long division or other maths skills my 11-year-old child takes for granted.
How well do I think I did? I wouldn't like to say. I have two other papers to sit and then a wait of a couple of months until the results come out. If I were to be really honest, I think I have a chance at passing, but it I may be that I just scrape through. If I fail, I'll simply take it again.
Nonetheless, this sitting this GCSE exam an adult was just that: An experience!
Interested in this blog post? Well have a read of these...